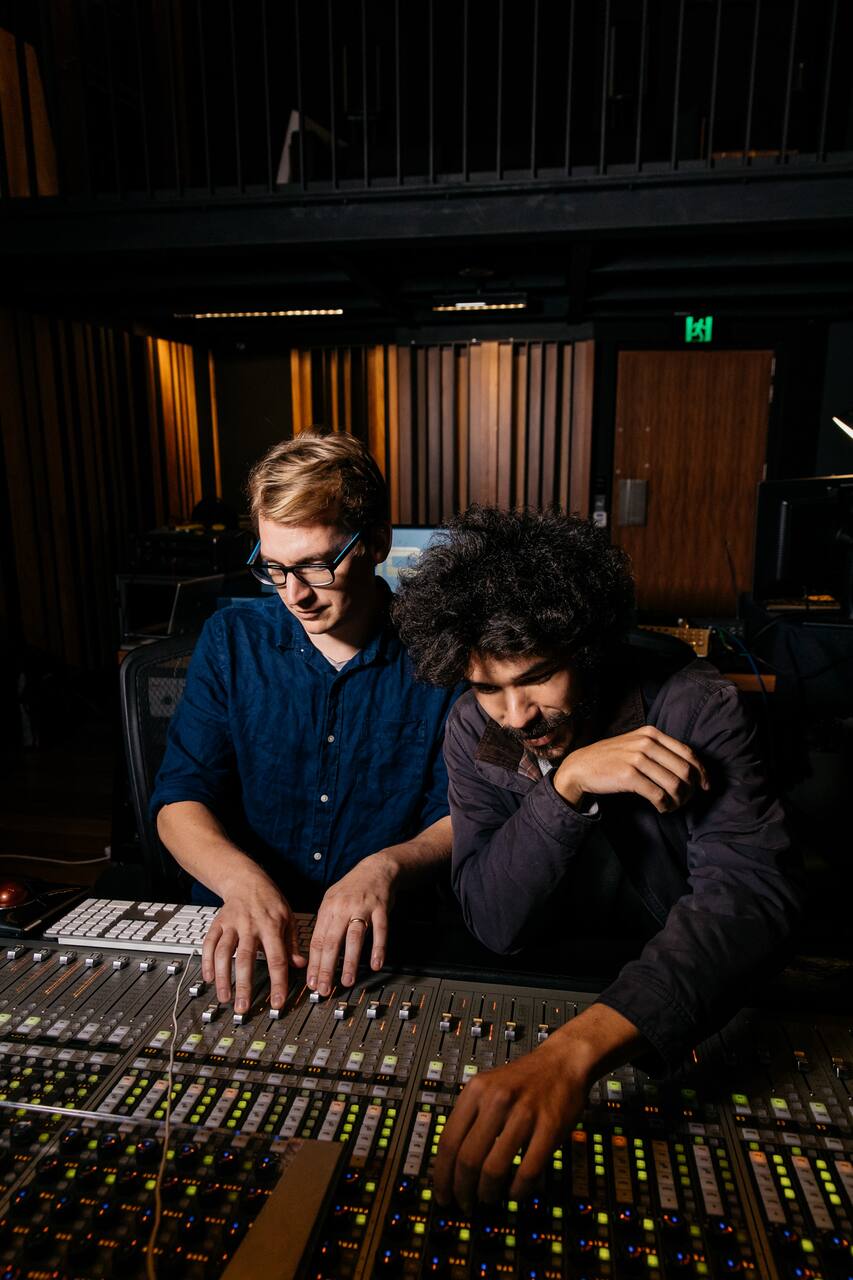 Languages:
Erbjuds på Engelska
Shane has been in the industry for 25 yrs, 5 at the Sydney Opera House. Over this time, he's worked with many artists including Florence and the Machine and New Order. He has a passion for working with new and emerging artists.
One of the most iconic buildings in the world – the Sydney Opera House is an architectural masterpiece and vibrant performance space. It's a place where the past shapes the future, where conventions are challenged and cultures are celebrated. We're open to new ideas, new people, and new experiences; we're open to you.
Detta är en
ideell upplevelse
där 100 % av det du betalar för upplevelsen går till Sydney Opera House. .
I'll meet you at Stage Door and share some of the stories and history of the Broadcasting Studio. I'll introduce you to your dedicated Recording Engineer and then we'll jump straight into the Recording and Mix session. Come ready with a song or demo that you would like an Opera House Recording Engineer to listen to, advise on and process through our Studios extensive outboard equipment. At the…
This experience is open to a maximum of 2 people. Bring a band mate or come solo.
Equipment
Private Recording Studio You'll have access to state of the art equipment including AVID Protools HDX system, vintage microphones and an upright piano
A song or demo you are working on on a hard drive
An instrument if required (please note; you will need to be able to carry this with ease; unfortunately this means no drums!)
Musik
social påverkan
Ny upplevelse