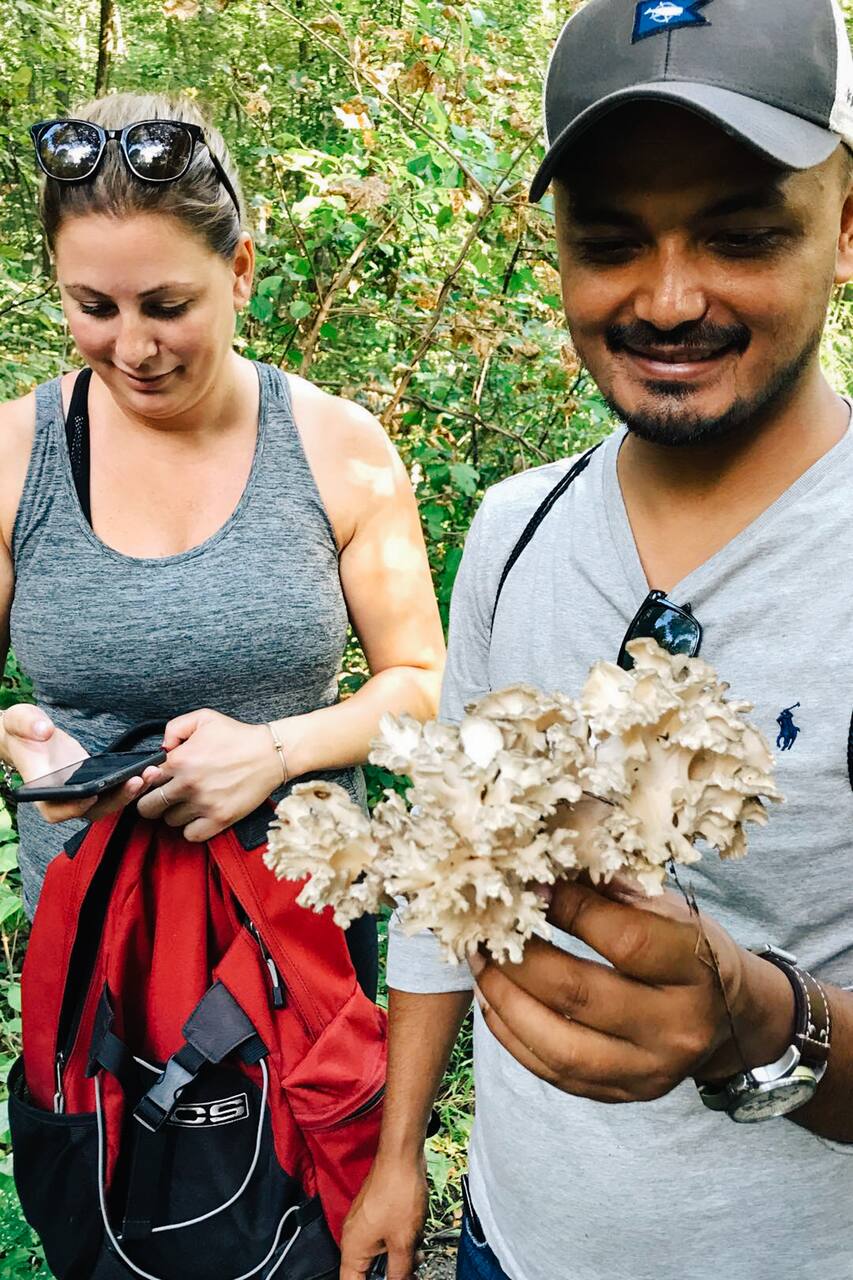 Languages:
Erbjuds på Engelska
Hi! I work selling wild mushrooms to some of the best restaurants in Boston/Cambridge area. Townsman, Giulia, Harvest, Asta, Field and Vine, Forage to name a few. Between spring and fall I lead tours of the woods, where participants learn about edible, fun, and poisonous plants and fungi! Check my web site for some more info! mushroomsformyfriends.com I have lived here in massachuesetts my…
Travel to a secret location with in a one hour drive from Boston (I will send an exact location once purchase is made). We then take a 2 hour walk/hike in the woods enjoying the out doors while looking for wild mushrooms and plants. It's like an Easter egg hunt! Given timely rains we could find chanterelles, Hen of the Woods, Porcini and much more! Ill provide some seasonal themed "books" I've…
Prepare as you would for any outdoor adventure. Be sure to be well hydrated, bring extra water, have had a good meal in the morning, appropriate shoes, and bug spray/sunscreen. Rain or shine!
Appropriate shoes for dirt trails, and light hiking.
kinfe or spoon to unearth shrooms
scissors (not 100% neccessary, but if you have them)
basket or bag with handles (not plastic)