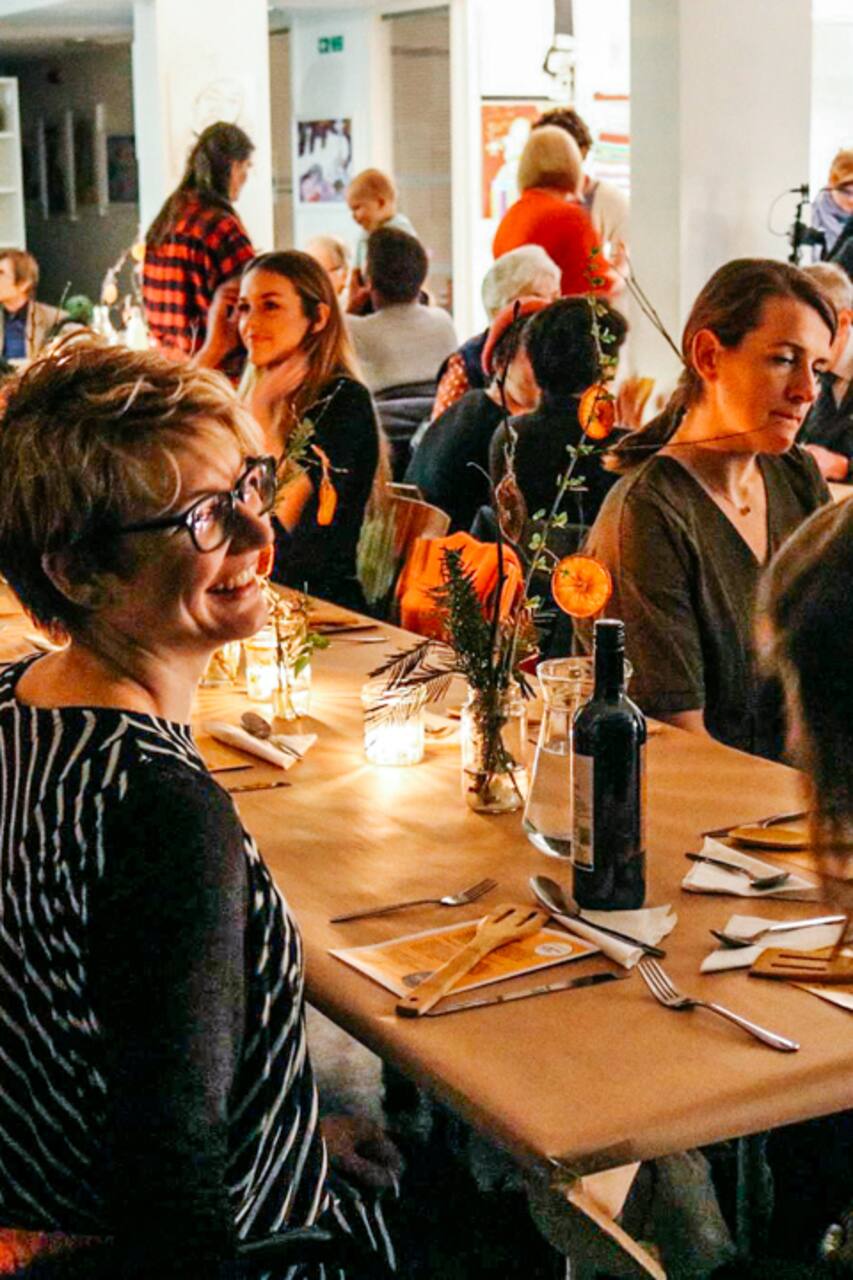 Languages:
Erbjuds på Engelska
A London convert, Laura has worked at brain injury charity, Headway East London, for three years doing all things marketing, press and events related. She was inspired to get involved in this work after living with and caring for a family member with a brain injury for over 20 years. Best bit of her job? "The fantastic people we support. They are all inspiring, and have a great deal to give. Brain…
Headway East London is a local charity supporting people affected by brain injury. We provide all sorts of assistance such as therapy, occupational projects, advocacy, community support work and member led training. Something that's really important to us at Headway is building a community where people with brain injury are respected, supported and able to fulfil their potential.
Detta är en
ideell upplevelse
där 100 % av det du betalar för upplevelsen går till Headway East London. .
Headway Eats is a chance to experience our incredible community whilst enjoying fresh, locally sourced food, created by a group of brain injury survivors who are rediscovering talents and skills. Following a drinks reception and tour of our art studio, up to 60 guests are treated to a three course menu, which has been developed by the kitchen team over a number of weeks, using largely donated…
Please do let us know if you require the vegetarian option.
Food
TBC Vegetarian Option Available middagsbjudning
social påverkan
Ny upplevelse