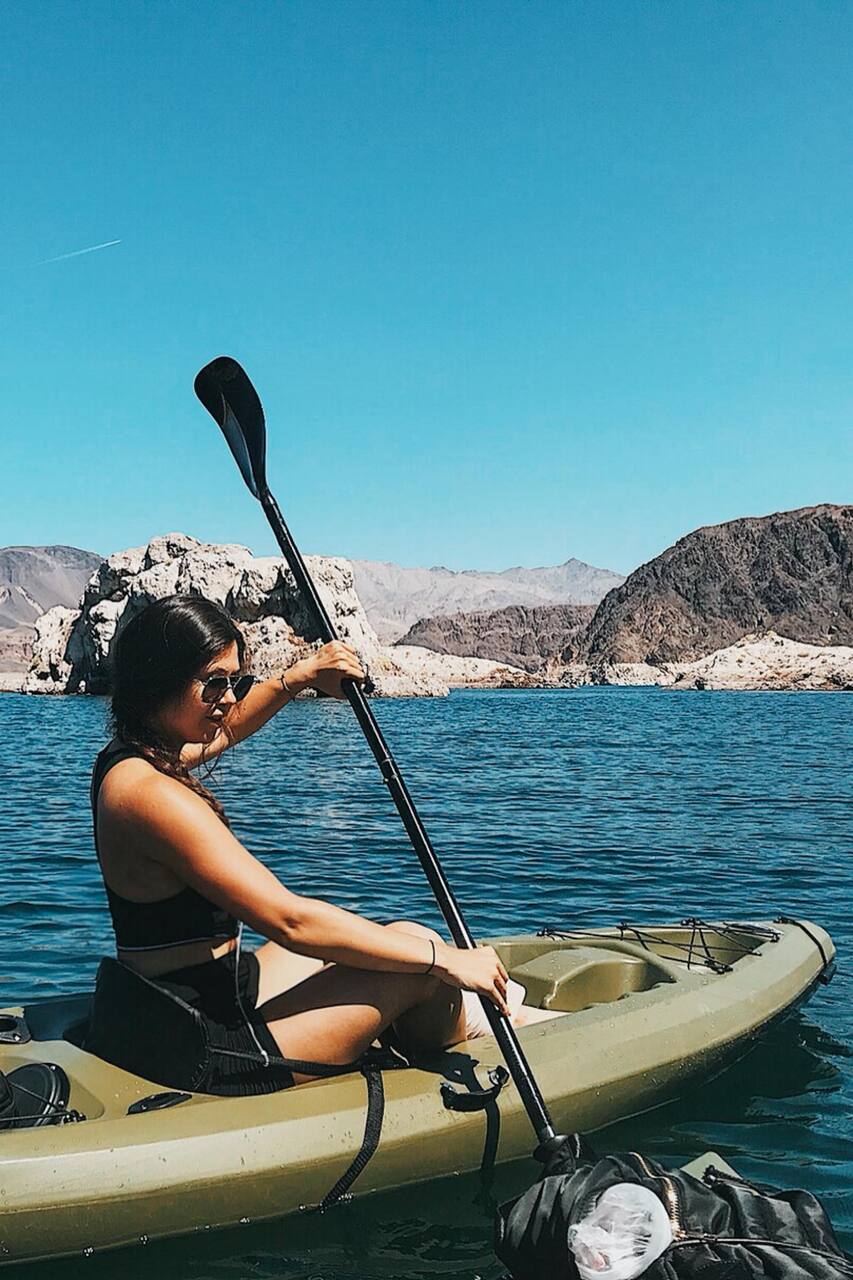 Languages:
Erbjuds på Engelska
Hi! My name is Gabi. I've been hiking and paddling in this beautiful desert since I was 11 years old. There is nothing quite as sweet to me as the cool water of the lake on my warm and toasty skin. I love to see and feel the surface of the water. I'm a big fan of spear fishing, moonlight paddles and campfires on the shore. I'm grateful for every chance I get to share some of the history and…
The tour begins with a 10-20 minute paddle out to Boulder Island followed by a 100-200 yard hike through gravel or (for added adventure) over boulders and pipes to the old aggregate plant. The plant is a great place to enjoy a packed lunch, campfire and/ or a little singing! From there we'll paddle back to Boulder beach where the pick up vehicle and or your vehicle will be. Experienced…
Please keep in mind any tour with expected wind speed above 20 knots will need to be rescheduled. Please check the weather and/or windfinder the week of and day before your trip.
Equipment
kayak paddles and life jackets
Water shoes or tennis shoes for the hike, sandals or flip flops for the beach.
Sunscreen, a hat, long sleeve shirt.
A canteen of water or electrolyte drink.
Waterproof phone case or ziplock back for phone and keys.
Personal towel, beach blanket or chair.
guidad vandring
Ny upplevelse