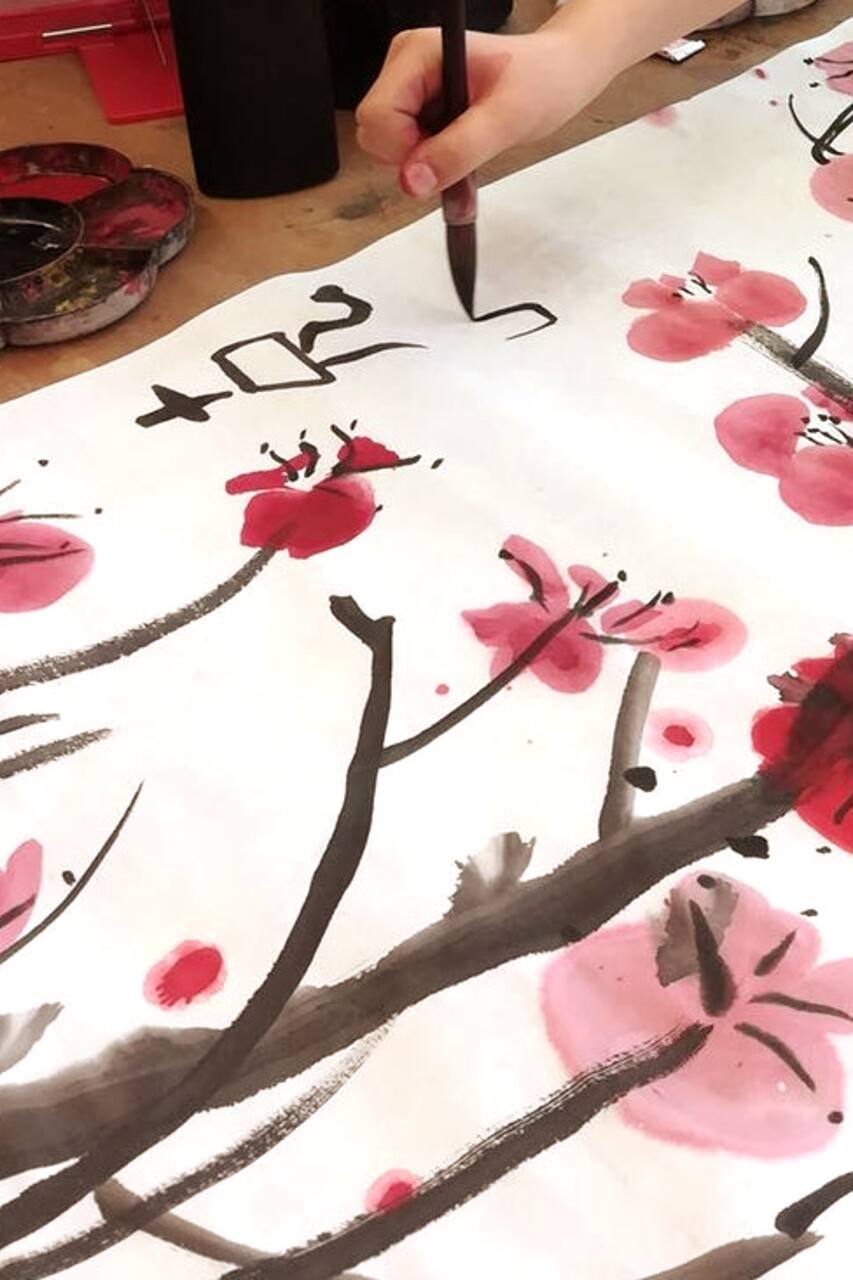 lektion inriktad på konst
Ink & Brush: Chinese ink painting
Ink & Brush: Chinese ink painting
Includes:
Drinkar och Utrustning
Languages:
Erbjuds på Engelska

Tillgänglighet för denna upplevelse är extremt ovanligt.
Sebastian Russek is our teacher He is the head of the education department Yishuge, curator, art teacher - Study of painting in Berlin-Weißensee - Study of Chinese ink painting and calligraphy at the Tianjin Art College, China - Leading numerous workshops at German educational institutions - Design of international exhibitions for ink painting and calligraphy
Yishuge gGmbH has the goal of being a charitable art academy, to bring the beauty of ink painting and calligraphy to the world. In diverse cooperation with instiutions,​ organizations, companies, schools, children's and youth communities as well as cultural establishments, curiosity should be awakened and awareness of health benefits of art and culture should be stimulated and understo​o​​​​d.
Detta är en
ideell upplevelse
där 100 % av det du betalar för upplevelsen går till Yishuge gGmbH. .
17/5 Topic- Pine, Rock & Eagle! As with other cultures, the eagle is viewed in China as a symbol of strength and can represent a hero who fights alone. The eagle is very popular in Chinese painting. Ink & Brush is a gathering for anyone interested in Chinese ink painting, Chinese art, Chinese culture, etc. We monthly organize creative events where you meet new people and get to know how to draw…
• We will confirm with you two days before if the meet-up is confirmed or cancelled. Please leave your phone number and email by private message to us.
Drinks
Decent tea which we brought from China
Equipment
We provide all materials for your paintings.
lektion inriktad på konst
social påverkan