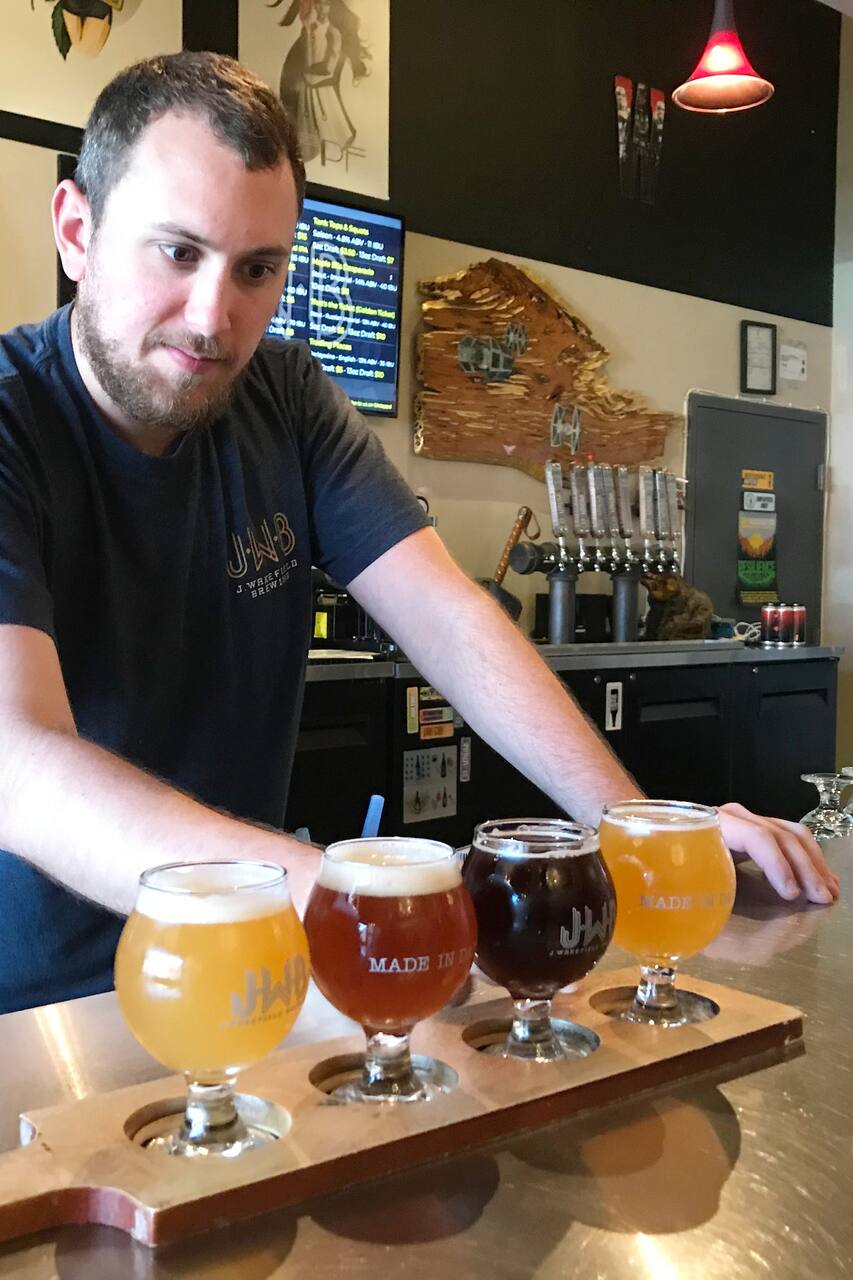 Languages:
Alla språk välkomna
As an avid traveller, US Marine Veteran, and founder of a BJJ promotions company, SubStars, I strive to create unique experiences by blending different markets. Living in Miami since 2009, my favorite district has been Wynwood from its beginnings to what it is today. When traveling, bar crawls have been an exciting and memorable way for me to explore a city. What attracts me to breweries is how…
The Challenge: Drink 4 Flag Ship Flights within 2 hours (1 Flight per Brewery) and stand on one leg unassisted for one minute Prize: Win a 32oz Flag Ship Growler of your choice The Wynwood Brew Challenge visits all four Breweries in Wynwood. Starting at 3:00pm with the first flag ship flight at Wynwood Brewing Company. We will walk along the same street past murals and graffiti art to Concrete…
The challenge will promptly begin at 3pm at Wynwood Brewing Company
Drinks
Four flagship flights in total. Flights include four 5oz beer samplers. Complete the challenge to win a free 32 oz growler.
Comfortable shoes for walking
provsmakning av öl
Ny upplevelse