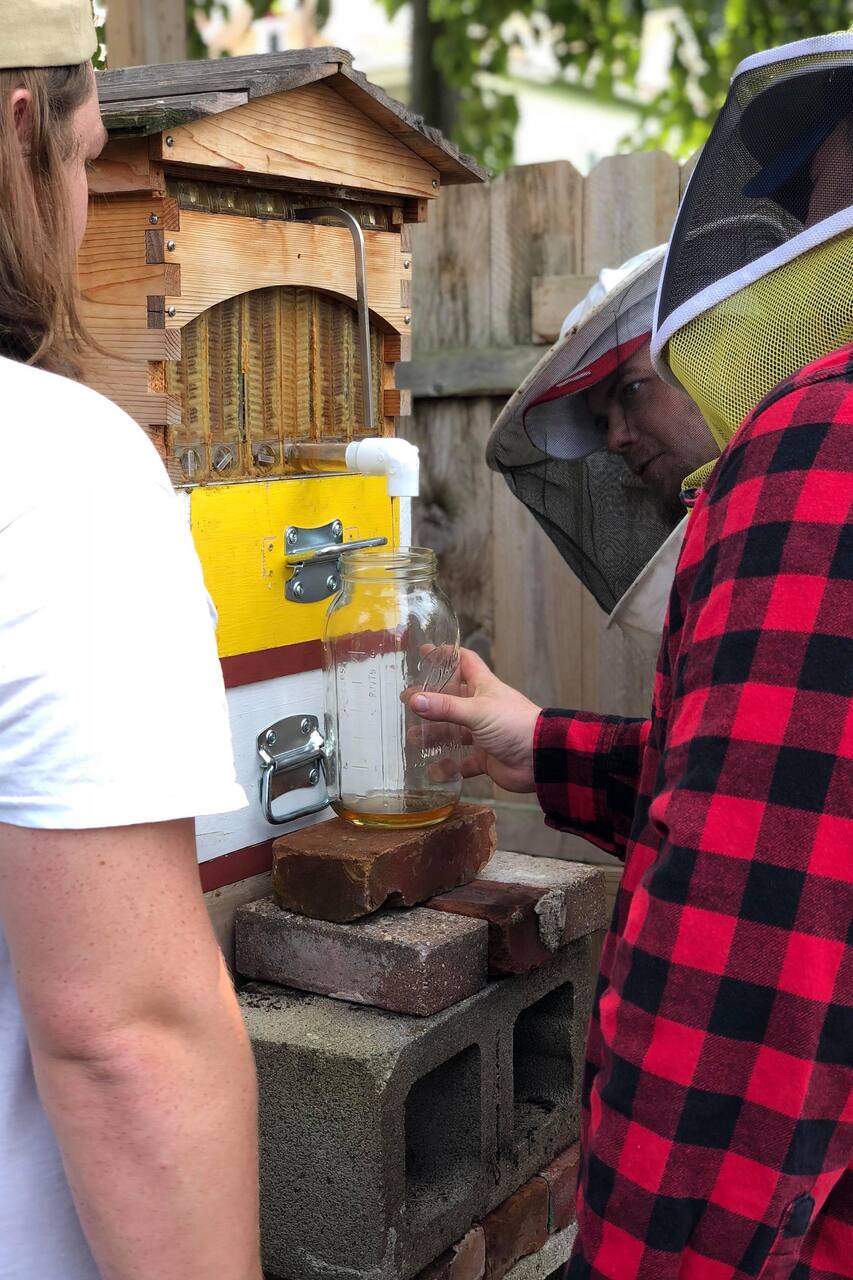 Includes:
Drinkar och Utrustning
Languages:
Erbjuds på Engelska

Tillgänglighet för denna upplevelse är extremt ovanligt.
I was introduced to the idea of fermenting four years ago and I started off by brewing up a traditional mead made of just honey, water, and yeast. It turned out great but I was willing to bet if I had a better understanding of my main ingredient and what produces it I'd be that much better at making mead and so I began reading. The desire to have as full an understanding of honey and the…
I'd like to invite you to walk through our urban farm with a glass of mead in your hand before taking a tour of the hives. You'll get to see what a day in the life of a honeybee colony and urban farmer looks like up close and personal. Be as engaged as you'd like to be with a full suit or jacket. Gain resources and knowledge if you're interested in keeping bees for yourself.
I will give you the equipment and preparation to keep you from getting stung but please know that it can't be removed as a possibility.
Drinks
Traditional mead made from our own honey.
Equipment
Let me know what you would be comfortable in. I can supply you with a veil and gloves at a minimum with suits and jackets available as well. I can't guarantee your size but that is why light colored long clothing is suggested because at minimal interaction it will be sufficient protection.
White/light colored long clothing.