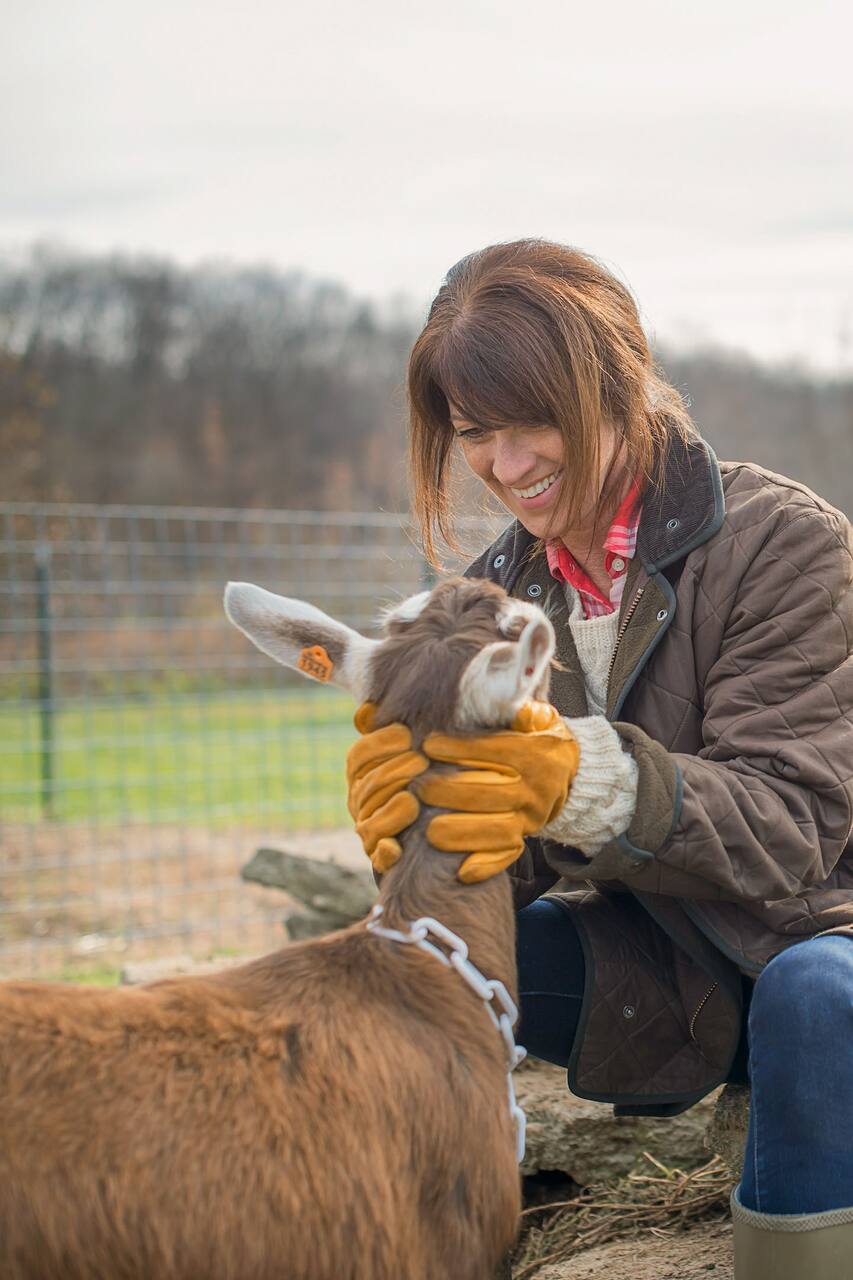 Languages:
Erbjuds på Engelska

Tillgänglighet för denna upplevelse är extremt ovanligt.
Homegrown Farmstead offers visitors tours of our eclectic farm and a chance to visit with Kune Kune piglets from New Zealand, Katahdin lambs, Boer goats, chickens and ducks. Nicole is a consultant in her professional life and an avid international traveler turned a Catskills farmer in her personal life. Nicole lived in New York City for 20 years prior to life on the farm. Sage is a long…
Guests will be given a tour of our mountain farm including the vegetable garden, orchards (apple, pear, peach, blueberry, raspberry, blackberry and currant, depending on season), and pastures and will have the opportunity to observe, interact and fall in love with our piglets, lambs, goats, ducks and chickens.
To fully embrace the tour we recommend boots that you don't mind getting muddy and clothes that you will feel ok about having little critter footprints on.