Our modern apartment is located in the historic old town of Gyumri. It is 5 min walk to the central square and other attractions. Apartment has high speed internet (Wi-Fi) and everything that is necessary to fill yourself well.
The apartment is fully equipped with bedroom, kitchen and bathroom. The kitchen is equipped with everything you need: hot plates, fridge with freezer compartment. Of course, cooking utensils, plates, cutlery and glasses are provided. It has its own garden with beautiful flowers and fruit trees. The guests can sit in the garden and enjoy the evening with Armenian fruits and wine. On request guests can order delicious traditional Armenian dishes.
Идеальная локация. Комфортно, тихо и уютно.
Дмитрий
2017-01-29T00:00:00Z
I got everything I wanted from my stay at Armine's place in Gyumri. Both her and her family welcomed me to the city warmly, which definitely helped in -31 degree temperatures, and the room itself was beautiful - really nicely laid out and decorated, with two levels and lots of traditional Armenian patterns. Her husband, Alex helped me learn more about certain aspects of Gyumri's culture I was interested in and took time to make arrangements for me to go and see and experience different things, despite him clearly being busy. Armine's food was hamegh (delicious) and I never went hungry. I was treated like a friend of the family more than a BnB guest. I'd highly recommend visiting Gyumri and would definitely say Armine's BnB is the place to stay!
Josh
2016-12-22T00:00:00Z
Arimine's house is beautiful, her courtyard is a lovely quiet sanctuary off of a side street. She was a fantastic host, offering us a snack and a taste of wine upon arrival and was helped arrange a tour last minute. Thanks for everything Armine!
julie and ann
2016-10-22T00:00:00Z
Accueil chaleureux Très joli appartement très propre et au calme Petit déjeuner impeccable
Brigitte
2016-10-05T00:00:00Z
The apartment is absolutely adorable! People are very nice and welcoming! They helped us getting there, talking by phone to our driver, they helped us to get to the airport, simply picking up us right to the building. Moreover we were hosted with homemade food and we bought some homemade Armenian jams home! Very much recommended!
Anna
2017-01-12T00:00:00Z
If you think that Gyumri is just another provincial town in Armenia, think again. It is a really interesting old town, with some cobbled streets, one of the oldest parks in Armenia and beautiful old buildings, all be it, many of them still showing the effects of the earthquake in 1988. Like so much in Armenia, it is not so much their rich and varied history,fascinating though this is, but the hospitality and warmth of the people, especially in Gyumri, which struck us most. Armine and her family are no exception. We were met from the train station by her teenage son Armin, who took us to their beautiful house. We stayed in a newly built extension, which was a Swiss chalet open plan style accommodation, with a double bed and a single bed reached by a ladder above it. Everything was new, clean and worked perfectly. Armine is a brilliant cook and we decided to take up her offer of an evening meal. We were not disappointed, we had three of them and each was better than the last. Armin her son, who speaks excellent English (although he told us he is much better at German), showed us round Gyumri, including his school and took us to a small concert. Her husband Alex is a manager of a local hotel and speaks perfect English. He was very kind in arranging trips to a local prehistoric fort and a prehistoric stone circle, as well as a local monastery and a very interesting farm by the Georgian border. Even the grandmother, who only speaks Armenian greeted us with such a warm, broad and endearing smile that it almost splits her face in two. For anyone staying in Gyumri this place is a must, but even if you are not planning a visit to Gyumri it is worth making a detour, just to stay here and enjoy Armine's hospitality.
Michael
2014-09-07T00:00:00Z
This was my second time staying at Armine's apartment, and it's really one of the best B&B experiences I've had--I recommend her to my family and friends when they need a place to stay in Gyumri. The place is always very clean and features wi-fi and a modern kitchen and bath. Armine's food, as others have mentioned, is usually homemade from scratch and very healthy and tasty. She does her best to make you feel at home. I would recommend Armine's place to any friend.
Alex
2014-06-06T00:00:00Z
We greatly enjoyed our stay with Armine. The apartment was absolutely ideal: beautifully decorated, cool, clean and tucked away in a quiet community within walking distance of Gyumri's main square. It was very much as described. We also took the opportunity to sample Armine's cooking (for a small additional charge), which was excellent. She greeted us with fresh fruit and coffee, after which she made us a lovely three course Armenian meal that we would highly recommend to others. As for Armine and her family, they were the perfect hosts: welcoming, knowledgeable, and responsive. Armine showed us around the town when we first arrived, and her husband and son answered our many questions about the best sites to see in the region. They really made our time in Gyumri exceptional. Thank you so much!
Erin
2015-07-05T00:00:00Z
Typ av rum
Eget hus/egen lgh
---
Typ av boende
---
Plats för
3
---
Sovrum
Gyumri, Shirak 3118, Armenien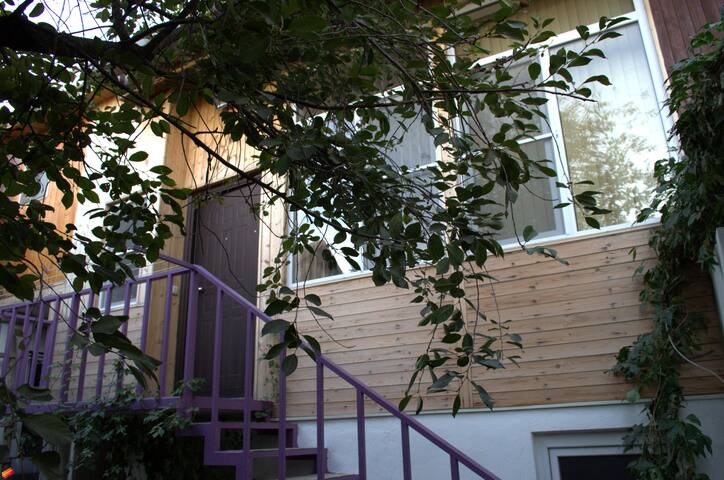 The listing is for $11 per person. Breakfast can be added for an additional $2 and can be paid for while at the B&B. House has five bedrooms. Very clean, cozy, and spacious. There is a garden and outside area. Includes wifi. Owners speak Russian, German, and Armenian. They cannot speak English, but can get translation help if necessary. The guests stay upstairs in their own area. The house is very close to the town center where there is plenty of restuarants to eat at.
unas est ogorod i kachelik, im budet ochen priyatn@
The house is a short walk from center and only a few blocks from the Museum of Urban Life and National Architecture and the Catholic Church.
Очень приветливые и гостеприимные хозяева. Нас встречали пирогом. Для гостей отведен второй этаж. Места много. Ванная и туалет на первом этаже. Есть интернет. Мы останавливались на ночь, проездом. Утром нам даже устроили небольшую обзорную экскурсию.
Александр
2016-08-17T00:00:00Z
The reservation was canceled the day before arrival. This is an automated posting.
Justin
Хозяева дома золотые, очень гостеприимные люди! Мне было очень приятно общаться и находиться рядом с ними. Лилик была очень заботливой, всячески старалась помочь, кормила вкусным завтраком и угощала национальной домашней кухней, а в первый день моего приезда показывала город, помогала сориентироваться на рынке, чтобы я смогла купить правильные гостинцы домой) Одним словом - восторг! Как от большого дома, так и от его хозяев. Самые лучшие пожелания Лилик и ее семье! Обязательно вернусь к вам летом!!
Nadia
2016-12-24T00:00:00Z
Typ av rum
Eget hus/egen lgh
---
Typ av boende
---
Plats för
8
---
Sovrum
Gyumri, Shirak, Armenien
Hello, our B&B is located in the city centre close to the train station,restaurants,supermarkets.All 3 rooms are provided with fresh lines and free wifi.Kitchen remains at the guests' disposal for tea and coffee all day.We have a save space for your vehicles.We speak English/German/Russian.
Experienced and friendly host who loves to spend time with the guests.You can sit in the sun at the back yard of our house.Gyumri is my hometown. I was born and raised here and got to know many places and stories about the town.I am looking forward meeting you and you'll enjoy to stay in Gyumri.
Nice neighborhood,a lot of cafes and restaurants are very close to home.
Everything was nice and organized :)
Vachagan
2015-10-15T00:00:00Z
Varduhi was very welcoming and nice. She gave us advice to go around the city as well. The house is located near to the center and very easy to find. Our room was big and comfortable and the neighborhood calm. The breakfast in the morning was excellent
Romain
2015-08-25T00:00:00Z
From the bus station, it is a 10 till 15 minute walk to the B&B. It was easy to find and the location is really central. Vardushi is a very kind and easy going host. The accommodation is clean and tidy. My room was quiet and spacious but the bed was almost too soft to sleep in. The breakfast is additional 2.000 Dram (a little less than four Euro) and it's ok. If you do it like I did and leave quite early in the morning, it is an easy and fast way to get food. All in all I can recommend to stay here, especially if you're travelling on a budget.
Elisabeth
2015-06-08T00:00:00Z
Varduhi is an absolute gem. Such a lovely woman; very welcoming. It was nice to meet her and her daughter. Ultra comfy bed. Clean house. Great shower. Close to the centre (5-10 min walk). Good wifi connection. Secure parking. Would highly recommend.
Cally
2015-08-03T00:00:00Z
Varduhi and her daughter Lilit were wonderful hosts, flexible in accommodating our somewhat nebulous arrival time and eager to make sure we had everything we needed at any given moment. Unfortunately we didn't get to spend a lot of time with them as we were only in town for a day--and spent much of that time running around getting to know Gyumri. But her home was a little oasis of domesticity, peace, and quiet in a nice residential neighborhood. We got exactly what we were expecting with this listing--and that's an absolute delight!
Mark
2016-03-16T00:00:00Z
Varduhi and her husband were very friendly hosts... The prepared food was delicious and they took us on a great tour through the region. Varduhi, thanks a lot for the wonderful time...!
H.
2015-08-16T00:00:00Z
Very pleasant stay in Varduhi's home. Enjoyed tea in her garden patio.
Annie
2016-08-14T00:00:00Z
Comments in french and english above. Très bon accueil et échanges avec Varduhi. Hôte serviable et amicale. De bons conseils. Logement situé tout proche du centre. Petit déjeuner complet en extra. À recommander. Nice welcoming and Friendly talks with Varduhi. Helpfull, good advices. The extra breakfast was really complete. Accommodation close to the centre of Gyumri. I would warmly recommand Varduhi as a host.
SEBASTIEN
2016-04-21T00:00:00Z
Typ av rum
Eget rum
---
Typ av boende
---
Plats för
6
---
Sovrum
Gyumri, Shirak, Armenien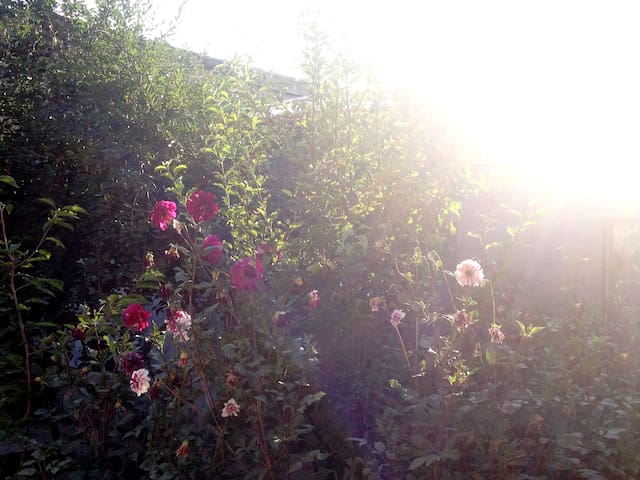 Рядом с моим жильем общественный транспорт, центр города, Вакзал, Театр. Вам понравится, ведь в моем жилье есть район, свет, атмосферность, удобная кровать и пространство у дома. Мое жилье подходит для этого: пары, соло-путешественники и деловые путешественники.
Typ av rum
Eget rum
---
Typ av boende
---
Plats för
2
---
Sovrum
Gyumri, Shirak Province, Armenien
2 Bedroom apartment available for rent in Gyumri, Armenia. The apartment is 10 minutes walking distance from the central square. The apartment is fully furnished.
The apartment is located in a very safe area.
A nice place and a great, central spot in the city. Most importantly, the host family is truly lovely. Recommended.
Scott
2015-07-31T00:00:00Z
Typ av rum
Eget hus/egen lgh
---
Typ av boende
---
Plats för
4
---
Sovrum
Gyumri, Shirak, Armenien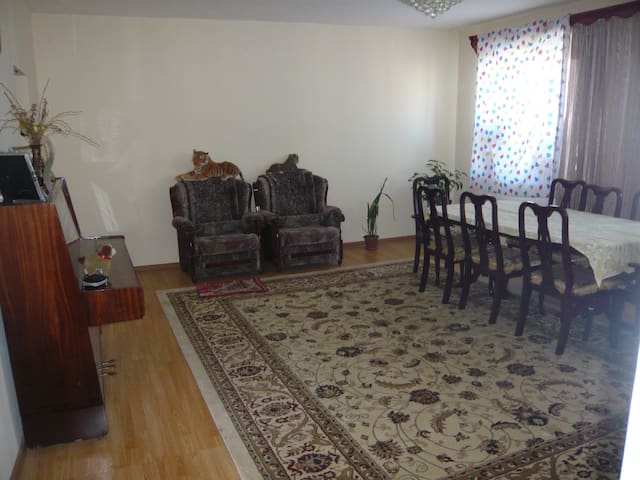 Близко к аэропорту
Typ av rum
Eget hus/egen lgh
---
Typ av boende
---
Plats för
2
---
Sovrum
Yerevan, Yerevan, Armenien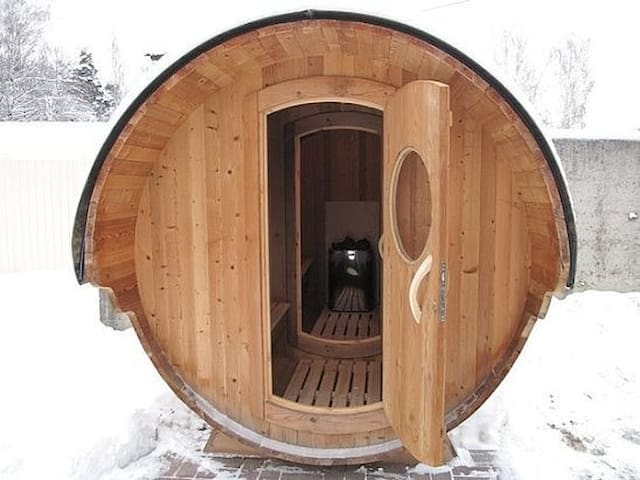 You are welcome to stay at "My Home" in Gyumri. It will become your home too!!!
The transportation is very accessible. You walk only 50m and have access to public transportation to all parts of Gyumri.
Very nice , quiet and clean flat in the centre of Gyumri. Very friendly hostess. We felt very welcome!
Deike
2014-10-07T00:00:00Z
WONDERFUL!!! Thanks so much, I look forward to my next trip.
Todd
2015-10-27T00:00:00Z
Typ av rum
Eget rum
---
Typ av boende
---
Plats för
6
---
Sovrum
Gyumri, Shirak 3104, Armenien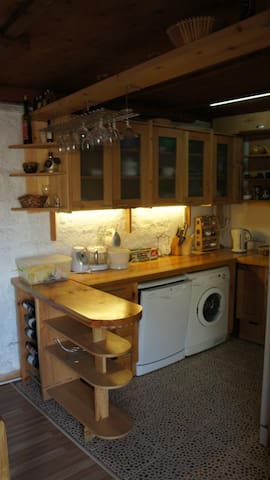 Six guestrooms are available with private bathrooms. Music room with pianos and accordions. Central heating. Breakfast is 2000 AMD p/p. Dinner is 4000 AMD p/p. Free parking, free WiFi. Nice flowers garden.
Ayvazovski str., line 1, hous 2, Gyumri, RA Host's name: Artush Davtyan. From Charls Aznavour square to Shcherbina (Repin) street, than after music school(100m) to right to Ayvazovski str. Host lives in the territory of Bed and Breakfast. "Artush and Raisa" Bed and Breakfast is located in the city of Gyumri, 250 meters from the Charles Aznavour square. It has 6 comfortable rooms with private bathrooms, a dining room and a living room as well as a large rose garden with various fruit trees and arbour for guests to relax. Guests may also participate in the harvest time. B&B provides free service: meeting guests, pick-up from the station to the hotel, and information about the Shirak Region and Armenia. Artush is professional tourist guide, he plays piano and accordion, he has his compositions. Free WiFi. Free car parking. We offer also daily tours with our minivan Mercedess-vito, 6 sits.
we have nice rose garden to have rest, place for children to play. We have six tastefully-furnished double/twin guest rooms, which look out onto a fine rose garden, where guests can sit and relax. All rooms have private shower-rooms. Free Wi-Fi and car parking. We have a music room, equipped with pianos, guitars and accordions, where guests often gather with Artush and his family for evenings of Armenian music-making.
Typ av rum
Eget rum
---
Typ av boende
---
Plats för
16
---
Sovrum
Gyumri, Shirak 3115, Armenien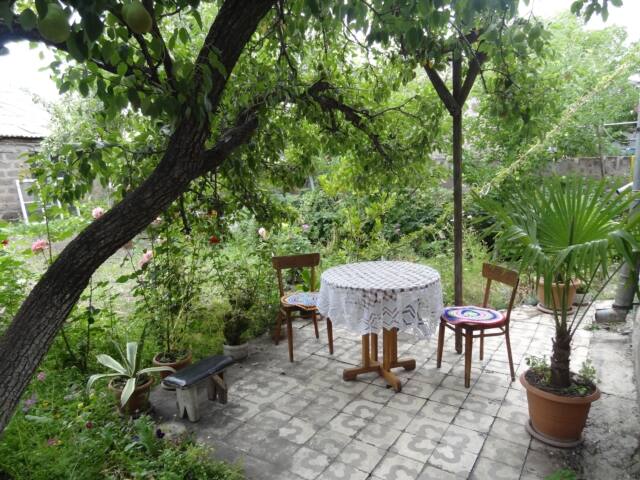 rahat edebileceğiniz bir yer. burası sizin eviniz....
Typ av rum
Eget rum
---
Typ av boende
---
Plats för
3
---
Sovrum
Kars, Kars 36000, Turkiet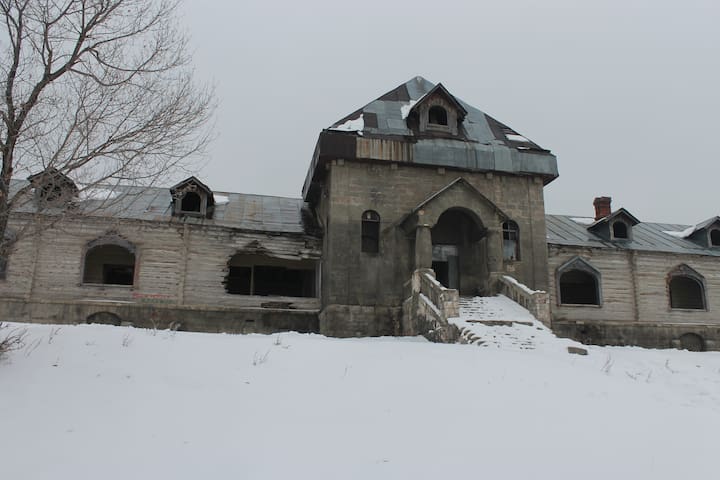 My accommodation is close to city center and parks. You will love my accommodation because of the people, the environment and the neighborhood. My accommodation is good for couples, solo travelers and families (with children).
Spitak is distinguished with high mountains, healthy food and unique landscape.
A warm and very kind neighborhood.
Typ av rum
Eget rum
---
Typ av boende
---
Plats för
3
---
Sovrum
Spitak, Lori Province, Armenien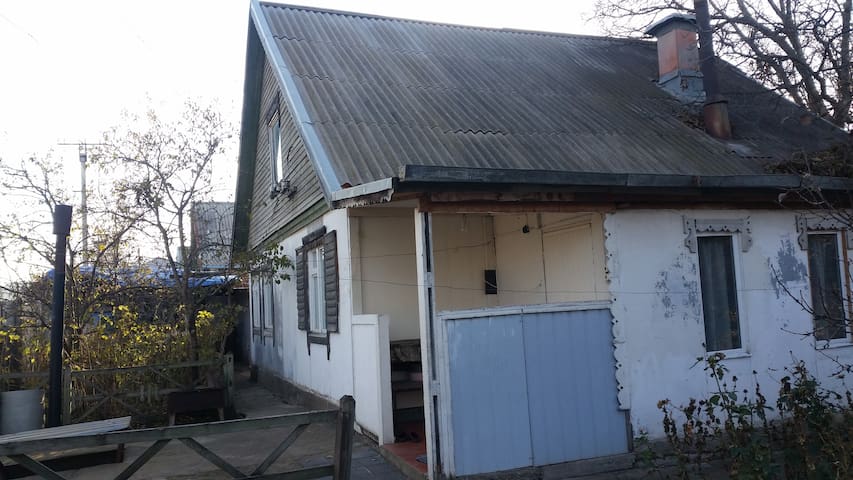 merhabalar. evimde 2 kişiyi misafir edebilirim buna sabah kahvaltısı ve şehir turunda rehberlik dahildir. Kars'ın bütün tarihi yerlerini birlikte gezeceğiz::)
Not happy. I never heard back from him and I tried contacting him several times. Was forced to find alternative accommodation at the last minute at a high cost.
Joe
2016-06-22T00:00:00Z
Typ av rum
Eget rum
---
Typ av boende
---
Plats för
2
---
Sovrum
Kars, Kars 36000, Turkiet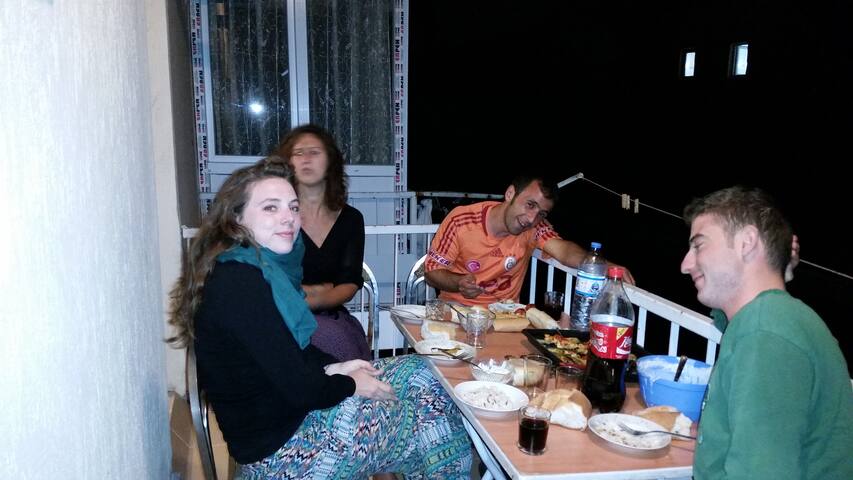 Рядом с моим жильем отличные виды. Мое жилье подходит для этого: семьи (с детьми).
МЫ ПРЕДЛАГАЕМ УСЛУГУ МАШИННИ С АЕРОПОРТА
Typ av rum
Eget hus/egen lgh
---
Typ av boende
---
Plats för
6
---
Sovrum
, Tbilisi, Georgien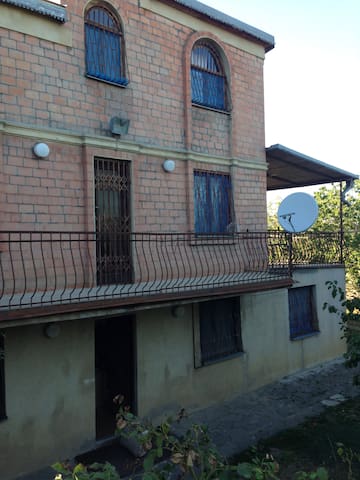 у меня есть в этом здание 8 квартир
The host canceled this reservation 38 days before arrival. This is an automated posting.
Maria
Typ av rum
Eget hus/egen lgh
---
Typ av boende
---
Plats för
3
---
Sovrum
Ninotsminda, Samtskhe-Javakheti, Georgien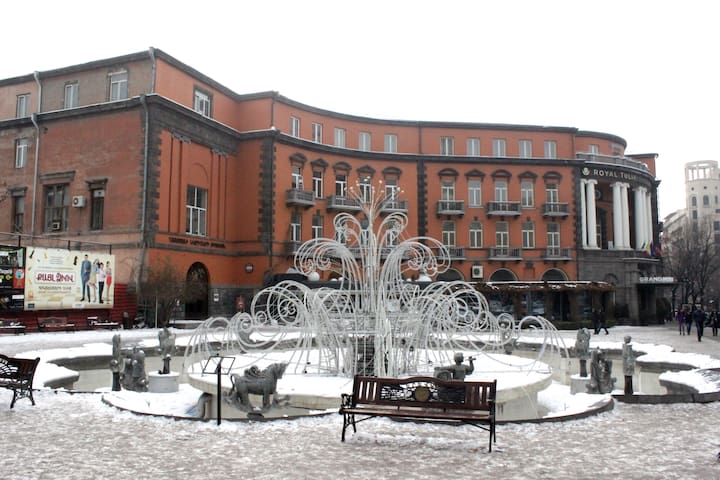 Place in Alpine area of Armenia, near the beautiful lake,
Even though he wasn't there himself, Hayk supported us very well during our stay especially when it came to language barriers. Pote itself is great, if you want to be off grid for a while without wifi and in the midst of alpine Armenia. The bungalows are clean and tidy, the beds comfortable and the hosts are very nice - even through our Russian skills are rather limited.
Felix
2016-08-28T00:00:00Z
Typ av rum
Eget rum
---
Typ av boende
---
Plats för
16
---
Sovrum
Jrambar, Aragatsotn 0051, Armenien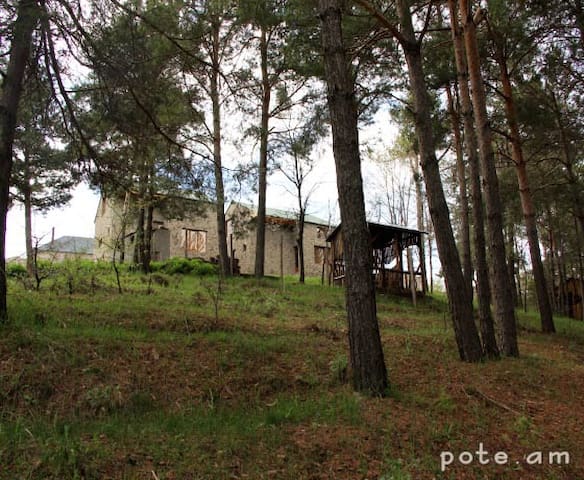 Ange datum för att se full prissättning. Ytterligare avgifter tillkommer. Skatter kan tillkomma.