Christine and Martin met us and showed us our space. They answered our questions and made us feel welcome.
Andrea
2016-07-08T00:00:00Z
Martin and Christine were excellent hosts .. communications were good, friendly and helpful welcome on the day. The place itself is comfortable and well-equipped. The location is great for exploring Avebury, Silbury etc. many thanks, Rich and Cat
Rich
2016-10-23T00:00:00Z
lovely appartment clean beautifully furnished exactly as shown in listing hosts very friendly
Juliane
2016-08-29T00:00:00Z
We had the pleasure of staying at Avebury Countryside apartment on Saturday 16 July after completing a 62 mile run to Avebury. Unfortunately we arrived much much later than expected and felt extremely bad doing this. The owners had sent a message asking what time we would be arriving which we didn't see due to running the race. When we arrived they were still awake waiting for us. The apartment is great for up to 3 people. There is no Vodafone mobile signal in the area but there is WiFi in the apartment that worked really well. I would not hesitate staying here again and highly recommend it.
Norman
2016-07-18T00:00:00Z
We had a great stay at Christine's apartment in Avebury. It was as described, and had everything we needed for a weekend break. Perfect for two people!
Hannah
2016-08-22T00:00:00Z
Host was there to greet us. Lovely, well equipped self-catering unit. Beautifully furnished and comfortable. Ideal overnight stay. A good breakfast provided in the fridge. A very relaxed and comfortable stay.
Jean
2016-07-06T00:00:00Z
Christine and martin were charming, helpful hosts. The accommodation was a beautifully converted garage which offered both comfort and privacy. Fresh bread and croissants were left for us with real coffee which made for a great breakfast. Our hosts were very relaxed about our checkout time. All in all a highly recommended air bnb.
Jonathan
2016-06-06T00:00:00Z
We had such a lovely stay in Avebury! Christine was an amazing host, the bread, croissants, milk and jams were so much appreciated, thank you. The accommodation is a short walk through the fields to Avebury itself and a short walk up the road to 2 more standing stones. We can't recommend highly enough.
Colin
2016-07-04T00:00:00Z
Typ av rum
Eget hus/egen lgh
---
Typ av boende
Hus
---
Plats för
3
---
Sovrum
Avebury, Wiltshire, Storbritannien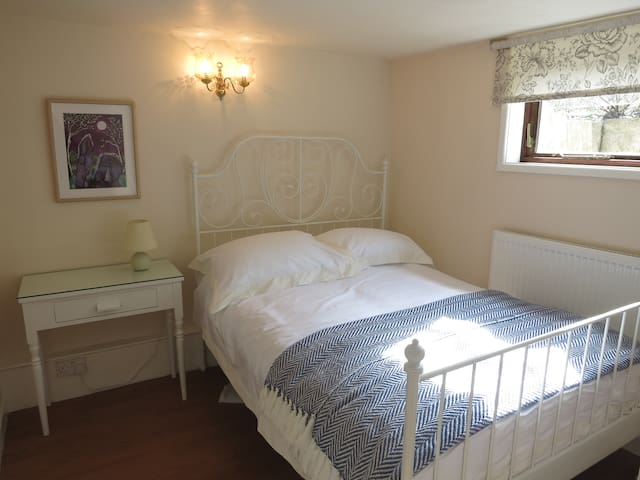 田園詩般的位置,靠近埃夫伯里和里奇韋的。風景優美,並提供聖地,如埃夫伯里姮娥,巨石陣, 修理部山和妙步行或騎自行車的經歷。而且......麥田怪圈。 一個非常寧靜的小村莊非常適合那些誰喜歡得到遠離這一切。受歡迎的城鎮和城市,牛津,巴斯,索爾茲伯里,切爾滕納姆和格洛斯特是相對較近。 對於那些沒有交通工具的小時一班運行到附近的城鎮。
Absolutely lovely stay, I will definitely be returning! So welcoming and homey.
katharine
2016-12-21T00:00:00Z
Lovely. Great host
Jonathan
2017-02-07T00:00:00Z
I had a great stay at Lizzi's place - the flat is pleasant and clean. Nice, quiet, and very comfortable room. Lizzi was very helpful with her suggestions. I would definitely stay here again
luca
2016-12-10T00:00:00Z
It was a great time to live in Lizzie's house. I have been there 3 times and I will definitely return.
luca
2017-02-05T00:00:00Z
Lizzie is a wonderful host and her home is a beautiful relaxing space. I will definitely be staying again when I'm in the area.
Elsbeth
2017-03-19T00:00:00Z
After a slightly challenging trip it was an amazing relief to finally arrive at Lizzie's warm, comfortable home. I only stayed a short while, but Lizzie made every effort to make my stay as pleasant as possible; hiking maps, books, pleasant conversation, shower gel... Anything you could hope for at an air B&B!
Mia
2017-01-10T00:00:00Z
Second time here, great stay! I had everything I needed.
luca
2017-01-15T00:00:00Z
what a hidden gem of a place this is - a lovely genuine host, clean and warm accommodation with a homely atmosphere - perfect - the surrounding countryside is breathtaking and literally on the doorstep - thoroughly recommended
Steven
2016-10-27T00:00:00Z
Typ av rum
Eget rum
---
Typ av boende
Hus
---
Plats för
1
---
Sovrum
Berwick Bassett, England, Storbritannien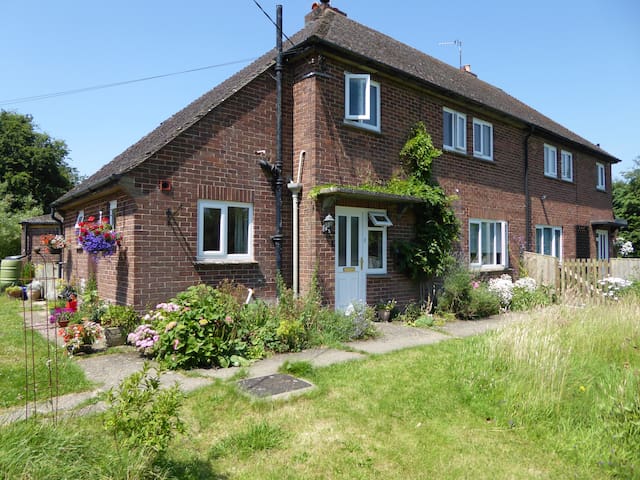 Dit idyllische locatie is een plek om vrede, genezing en verbondenheid met de natuur te vinden. Stel vlak onder het oude Ridgeway, dicht bij World Heritage sites Avebury & Stonehenge, ook Marlborough. Salisbury, Bath & Oxford en de aantrekkelijke steden en dorpen van de Cotswolds liggen op korte afstand. Schitterend platteland; een gebied van uitzonderlijke natuurlijke schoonheid. Gelegen in een rustig gehucht en vriendelijke buurt, uitstekend om te wandelen en te ontspannen. Voel je vrij om ons huis met ons te delen.
Licht en luchtig ruimte gelegen op sterke energie lijnen, leent het zich om een groot gevoel van welzijn
Lizzie and Keith were very helpful and friendly. Keith even drove us to a grocery store. We could use the kitchen and everything in it. They were very generous and open. We had very lively discussions together.
Silvana
2016-07-29T00:00:00Z
Lizzie is a great host who makes you feel so welcome. The shared bathroom wasn't a problem and the double bed very comfortable with sumptuous towels and everything we needed. Breakfast is well worth having. Highly recommended all round.
Christopher
2017-03-16T00:00:00Z
This is a lovely Air BnB, secluded with plenty of local walks and pretty sights around. It's very countrified and Lizzie makes you feel right at home. Would definitely stay again.
Emily
2016-11-10T00:00:00Z
Located in a lovely 'oasis' away from the main road, surrounded by beautiful countryside. Nice quiet house and comfortable room overlooking the garden. Lizzie made me very welcome and was good company. Ideal base if you're visiting Avebury and the surrounding area.
Richard
2016-09-10T00:00:00Z
Nice place and Super friendly host!
Lee Xiu
2016-12-18T00:00:00Z
Lizzie is a lovely person. The room was very clean and she was kind to offer us a cup of tea. The bathroom is shared but she was very helpful for our needs. We only stayed one night passing through. The area is very quiet and relaxing, away from the big centers, but very close to Avebury.
Gloria
2016-09-02T00:00:00Z
It was very nice to stay at Lizzie's during our trip to Avebury. As we arrived at night by bus and were a bit lost, Lizzie was kind enough to come and pick us up at the stop. Lizzie's house is very nice and cozy, the room was comfy and everything is very clean. Also, Lizzie has been a very nice host to us, and the communication with her was easy (she gave us the directions and bus informations to get to hers as we were not sure about how to get there). We would recommend this housing to everyone!
Celia
2017-02-21T00:00:00Z
My mum and I had a lovely stay at Lizzie's place when we were in Avebury for a workshop. Lizzie made us feel so welcome - we really felt like we were staying with a good friend! We had some great conversations, and our experience made what was already a very good weekend away extra special! (We also slept very well in the very comfy bed).
Debbie
2017-03-19T00:00:00Z
Typ av rum
Eget rum
---
Typ av boende
Hus
---
Plats för
2
---
Sovrum
Berwick Bassett, Storbritannien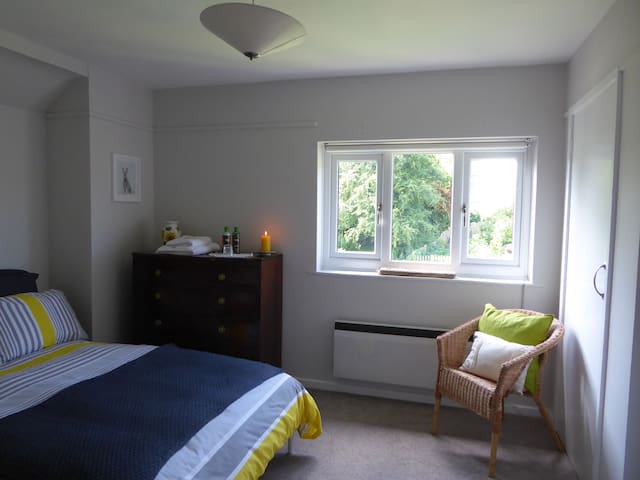 Our cottage is in a beautiful village which is just a mile from the amazing stone circles of Avebury, Silbury Hill, and West Kennett Long Barrow and other ancient history sites. Marlborough and Devizes are just a few miles away. We have just renovated it… so there will be some new pics of the inside of the house coming very soon. It is looking lovely, with white walls and grey trim. A new kitchen too.
This is a very old cottage, so it has lots of interesting features. The living room has a big wood burning stove. The bathroom is on the ground floor.
We are in an area of outstanding natural beauty, with some amazing ancient sites such as Avebury, Silbury Hill, Long Barrows, Hill Forts. It is a stunning area for cyclists, walkers and horse riders. We can put you in touch with local stables. The nearest town is Marlborough, which is a stunning old market town. It is five miles away. Devizes, with it's Georgian square , castle and churches is also very close by.
Although we only stayed one night, Niki's beautiful cottage was exactly what we needed and I warmly recommend it for a longer stay.
Roberto
2016-07-16T00:00:00Z
The cottage was beautiful, very quaint and the bedrooms were a good size, they looked smaller in the photos so this was a nice surprise. Niki let me know that the cottage was ready earlier than expected which I thought was a nice touch. The only downside was the seating in the living room, as there were 6 of us we could have done with an extra comfy chair. Loved the decor and it was lovely and quiet.
Laura
2016-10-17T00:00:00Z
We had a fantastic stay in East Kennett. The cottage was beautiful, cosy and clean, and just the right size for 5 of us. Lovely location, in beautiful countryside but not too far from the nearest town. Niki was really helpful with recommendations and we were sad that we could only stay for the weekend!
Hazel
2016-08-22T00:00:00Z
We absolutely loved staying here! The cottage was warm and comfortable and super cute with some historic charm and character. Everything was clean and well prepared for our stay and the beds a nice comfortable sleep in the very quiet little village. We loved exploring the recommended spots in the area and communication from our host was prompt, friendly and very helpful. It's a 10 out of 10 from us.
Nathan
2016-10-15T00:00:00Z
The property was well kept, homely and nice decorated. The log wire was wonderful and plenty of room for 6 people to chill in the living room. Garden was beautiful, and had it of not rained would of been perfect to relax in. The owners were very friendly and helpful. I would recommend this to anyone.
Brittannie
2016-09-04T00:00:00Z
A great cottage in a lovely little village.
Jonathan
2016-11-20T00:00:00Z
Beautiful cottage- arriving was easy, all ready for us. Nikki easy to reach if needed. Lovely woodburner, lovely cosy lounge. All beds comfy. Perfect for 3 couples. Fantastic weekend!
Harriet
2016-11-13T00:00:00Z
Heel sfeervol, ruim en alle comfort aanwezig. Vlakbij Avebury; veel steencirkels, grafheuvels, graancirkels bevonden zich zelfs binnen loopafstand. Goede tijd gehad.
Ronald
2016-07-24T00:00:00Z
Typ av rum
Eget hus/egen lgh
---
Typ av boende
Hus
---
Plats för
6
---
Sovrum
East Kennett, Storbritannien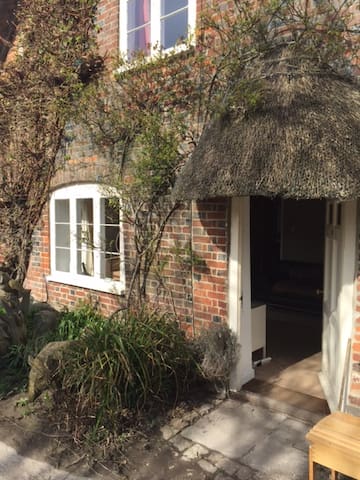 As you arrive at Curlew Cottage you will feel the pace of life is calmer and you are truly in the Wiltshire Countryside. This luxury self- catering cottage is set in open countryside at the foot of Hackpen Hill, with views of the Marlborough Downs with miles of walking/cycling/riding on its doorstep, away from busy roads and traffic yet close to road connections for Bath, Bristol and London. The cottage is a newly converted barn positioned with arable fields all around it, Avebury Stones 10 min.
Ground Floor Accommodation comprises entrance hall, leading through double doors into large light open plan kitchen / dining / living area. Large fully equipped kitchen with dishwasher, fridge /freezer, double oven / hob and workspaces. The kitchen extends into a dining area with large table and chairs, and then into a seated area with comfy sofa / chairs and TV and DVD player. This living area has patio doors leading outside to an outside patio and table and chairs with views out across open fields and the Marlborough Downs. Off the kitchen the utility room is equipped with Washing Machine and Dryer and additional cupboard and workspace, and accesses the downstairs W.C. Curlew Cottage also has a back door into the utility room to store those muddy wellies and coats! The living area leads into a large downstairs bespoke furnished bedroom with king size bed and en-suite bath /shower room / w.c. This bedroom has a fully glazed/oak wall with large doors leading onto steps out and views across to the village of Broad Hinton 2 miles away. First Floor An oak staircase leads from the living / dining area up to a glazed gallery walkway to a large bedroom with king size solid oak bed and matching furniture. A stunning vaulted ceiling with large window set into the original roof beam gives this room a spectacular feel. Adjacent to this room is a small internal balcony area and family bathroom. Across the gallery walkway is a large twin room. This room has a velux window and oak fitted wardrobe and shelving. All bedrooms have drawer / shelf and hanging storage space. The kitchen/ living area is a wonderful place to relax or get planning a trip to one of the many nearby tourist destinations. At the end of a long day of walking, cycling, horse-riding, or just good old-fashioned shopping this is a wonderful cottage to relax in. Beds have pocket sprung mattresses, fluffy pillows and duvets together with linens make for a great night's sleep. Curlew Cottage is suited to a maximum of 6 adults. Mobile phone reception at the barn is generally good. If Wheelchair access is required, please inform us in advance so we can try and cater for your needs.
Please see our website for further info (EMAIL HIDDEN) :)
I highly recommend this accommodation if you are looking for a quiet and relaxing getaway on the english countryside. It is unique, spacious, stylish yet traditional in a thought through way with stunning scenery and sunsets outside the beautiful and big windows. You reach the property, in the middle of the fields, through a tree alley leading up to the houses and the barn. It is absolutely wonderful, regardless if you are a family, couple or friends. It is a perfect spot to discover areas such as the Cotswolds from. We could not have wished for a better holiday house and if we are to return to these parts of England again we are definitely staying here again!
Matilda
2016-08-02T00:00:00Z
Beautiful surroundings , peaceful and quiet. Lovely place to stay and very comfortable
Rivka
2016-08-25T00:00:00Z
Typ av rum
Eget hus/egen lgh
---
Typ av boende
Hus
---
Plats för
6
---
Sovrum
Broad Hinton, England, Storbritannien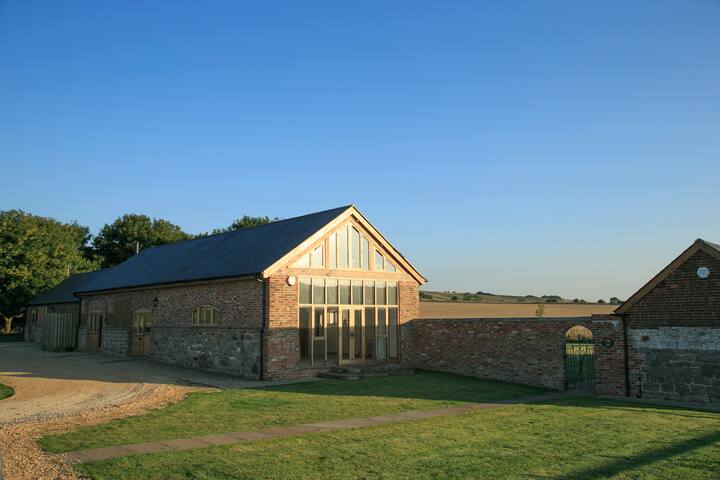 Alice and her family were very warm and welcoming. The room we stayed in was very comfortable and spacious, with an attached bathroom and a lovely bath. The proximity to hiking trails and Avebury was perfect. We would highly recommend Alice as a host, she made sure we had everything we needed to be comfortable.
Rachel
2016-06-20T00:00:00Z
Typ av rum
Eget rum
---
Typ av boende
Hus
---
Plats för
2
---
Sovrum
West Kennett, Storbritannien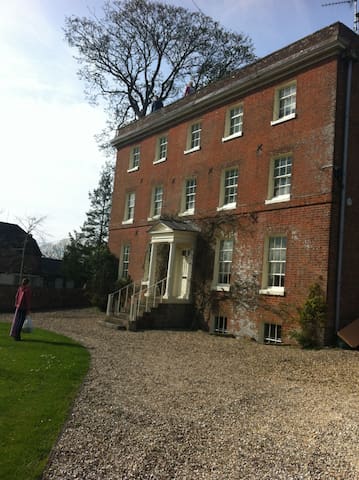 Avebury - Airbnb
:
I genomsnitt

4.81

av

5

stjärnor från

148

gästomdömen
1

–

6

av

6 Uthyrningar av hem
Ange datum för att se full prissättning. Ytterligare avgifter tillkommer. Skatter kan tillkomma.