Single room & twin room. Parking. Simple cereal breakfast provided. There is a good choice of local eateries for an evening meal. Frequent bus service to Oxford city centre, taking 25 minutes. (The bus stop is ten minutes' walk away.) Also to Blenheim Palace (3m) and Oxford Parkway (London 57 mins). Books. TV. Wifi. Lovely canal walks. Kidlington is a market town / 'village' of 18,000 on Oxford's northern edge. Richard Branson was its most famous resident until he moved to his island.
There is a desk in the twin-bedded guest room. Good wifi connection.
Oxford is 25 minutes by bus. Woodstock is the same distance in the other direction. There are nice canal walks locally. Thrupp is a delightful hamlet on the canal, with a tea room, a Morse pub, a boaters' library, ducks to feed....
Very welcoming, comfortable, and conveniently located - a very good b&b which I recommend highly. Julia is a very interesting host, and the author of important works. Will definitely go back. John
Leigh
2015-12-05T00:00:00Z
I was made to feel quite at home at Julia's house, and the bedroom was spacious and comfortable. I enjoyed conversing with her over a cup of tea in the evening and at breakfast which was a nice bonus. She made it easy to enjoy the one night stay and I could relax with my computer and with her cat Simeon. The neighborhood was peaceful and safe which meant the car parking was not a problem. A very pleasant and enjoyable visit and I would certainly stay again if she will have me!
John
2015-11-20T00:00:00Z
Highly recommended. A lovely comfortable place to stay.
Ruth
2015-11-05T00:00:00Z
My time in Julia's home was the best airbnb experience I have had. Julia was so welcoming and lovely to spend time with. She made me feel at home and took such good care of me. Her home is beautiful and quiet and in a great location! I would stay here a million more times!
Caroline
2015-08-28T00:00:00Z
Julia was great and the house was perfect. Very welcoming and comfortable. A quiet relaxing place to stay, and Julia was ver flexible and adaptable to my schedule! I would definitely consider staying there again when i need to be in oxford.
Elise
2015-07-16T00:00:00Z
Julia was very welcoming and hosts a quiet, friendly, comfortable home stay. Good continental breakfast and easy going. Many thanks!
mike
2015-09-26T00:00:00Z
The location was great and the house is comfortable. Julia was a welcoming host and was kind enough to leave the key for us as she was out for the evening, Julia also provided a nice breakfast. The rooms were comfortable. I was very disappointed the room was very dusty and had not been cleaned there was a thick layer of dust on everything the bathroom had not been cleaned, lots of cobwebs and dust.
Denise
2015-07-19T00:00:00Z
Julia is very welcoming. She kindly offered us a ride from Rail Station and gave us an introduction about the city, because we were new at Oxford. Which we appreciate very much. The description of the house was fairly accurate. The neighbourhood is charming. If we get a chance to visit Oxford again we wish to stay there.
Sipra
2015-08-26T00:00:00Z
Typ av rum
Eget rum
---
Typ av boende
Hus
---
Plats för
3
---
Sovrum
OXFORD, England, Storbritannien
This is a smaller room in a three bedroom house. It is on the first floor, facing front. It has a simple wooden bed, a desk and an armchair, inbuilt wardrobe. Free wi-fi broadband, TV, shared bathroom, kitchen, dinning room.
This is a small bedroom in a three bedroom house. The house has a neutral deco all through. This room has a metal framed high sleeper, a desk and an armchair, built-in wardrobe.
it is in a quiet co-de-sac adjacent to a huge park with playground, meadows, sports ground, pond and further woods and fields. It is a 50% white, 50% mix race community. Neighbours are very friendly.
Chen is a wonderful host!
Javier
2016-08-06T00:00:00Z
Nice quiet house with a friendly host and fun pets
Julian
2016-11-17T00:00:00Z
I rented the place for a friend of mine for a week and he told me he had a great experience. Chen was friendly and he felt like home.
Yusleydi
2017-01-17T00:00:00Z
Chen was helpful and quick to response to any requests. Checkin and checkout around my unusual schedule were very appreciated. The location was very convenient for Oxford center, and the Summertown shops along the way were an unexpected bonus.
Jeremy
2017-03-14T00:00:00Z
I was very comfortable while staying at Chen's house. The room is small but warm and bathroom hot water came out well. Pet was also cute and Chen was kind.
HYE JIN
2016-12-11T00:00:00Z
.
David
2017-01-10T00:00:00Z
The neighborhood is very convenient. It's easy to get to city center. Chen is very friendly and she makes you feel right at home. She is very accommodating of my requests. The place is cozy and the dog is very fun to be around with.
Gladys
2016-05-09T00:00:00Z
This is a small bedroom but very clean and well organized.
Pierre
2016-08-09T00:00:00Z
Typ av rum
Eget rum
---
Typ av boende
Hus
---
Plats för
1
---
Sovrum
Oxford, Storbritannien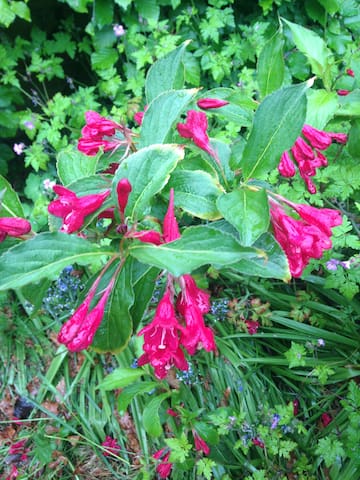 Charming stone, seventeenth century converted stables minutes from the centre of Woodstock, Blenheim Palace and bus stop to Oxford. Privately positioned in beautiful gardens with open countryside behind. Plenty of space with a comfortable bed and pillows. The quirky kitchen has a dishwasher and washing machine, Siemans oven and hob and stainless steel and granite surfaces. The outlook is on to gardens and it is positioned behind the owners farmhouse so is secure and safe.
The cottage is charming, well presented, clean, comfortable and quiet. It has all you need for a wonderful stay. The library wall is a real highlight, the bedroom upstairs amongst the rafters interesting (although mind your head if you are tall!). The shower in the downstairs bathroom is strong and hot however the sink is a bit tiny. The kitchen is well stocked and the host even left some great short bread biscuits, fruit, milk and some drinks in the fridge. It has parking and is walking distance from the village centre, attractions and pubs. The Hamper cafe is delightful and reasonably priced. Sarah is a great host and her directions, help and welcome is really excellent. She even left a vase of flowers to give the welcome a homely touch. Airbnb could make the cancellation arrangements for some nights not stayed easier to reimburse as there seems no way to do this easily.
Ranjan
2017-03-18T00:00:00Z
A spacious and beautifully decorated home in a great location. Excellent bed, kitchen and shower. We enjoyed the wall of books on the comfortable sofa.
Karen
2017-03-19T00:00:00Z
The converted barn is very spacious, clean and comfortable. Lovely hot shower and very comfortable bed and pillows. Wifi is good which was useful. The surrounding area is quiet and within five minutes walk you are in Woodstock High Street which is picturesque with a variety of pubs and restaurants. You can get a bus into Oxford from the High Street, or you can drive to one of the many park and rides outside Oxford to pick up a bus into town as parking in Oxford is expensive. Thank you Sarah for a lovely couple of days.
Shirley
2017-04-04T00:00:00Z
Great place, full of character. Nice Hosts. Would come back again.
Adam
2017-02-24T00:00:00Z
We absolutely loved our stay at Sarah's lovely converted barn. It's spacious and beautifully decorated. There is a well equipped kitchen with everything you need, a very comfy bed, and gorgeous furnishings throughout. Its very peaceful and secluded but also only a 5 minute walk to the centre of Woodstock which has some great pubs and restaurants. We particularly enjoyed eating at the Kings Head and Deba the Indian restaurant - both on the main street. In about 15 minutes you can walk to the footpath entrance of Blenheim Palace which allows you to walk around the lake for free. Sarah gave us lots of useful information and was very friendly. We'd thoroughly recommend this accommodation and hope to be back one day!
Morgan
2017-03-25T00:00:00Z
Typ av rum
Eget hus/egen lgh
---
Typ av boende
Hus
---
Plats för
2
---
Sovrum
Woodstock, England, Storbritannien
Large loft bedroom with bathroom (shower,toilet). Light and roomy. Comfortable for two people (large double) but can fit small kids as well. Quiet street. Close to Train, Bus Stations and Said Business School. 15-minute walk to city centre. Family live on lower floors. Flexible check-in hours. You can leave your luggage here anytime. On-street parking.
Light, spacious room with wooden floors. On top floor with view of garden. Own bathroom with shower. Fully furnished with comfortable double bed. Bedside lights, chest of drawers, mirror, refrigerator. Table and chairs. We can provide fold-out mattress for child/children.
Residential street built in 1903. We have a large park at end of the road. We are very near the Thames River and there are some nice river walks. There are some lovely traditional pubs within walking distance, not to mention some good local restaurants in the city centre. Local shop/deli is 200 meters away.
Tim och Clare var fantastiska värdar. De var nästan alltid hemma och tog sig gärna tid att ge oss tips om vilka ställen vi skulle gå till eller bara för att prata en stund. När vi skulle åka tillbaka till Stockholm och ville boka en taxi fick vi jättebra hjälp av Tim som ringde upp taxibolaget från familjens hemtelefon. Man kände sig alltid välkommen! Rummet var väldigt fräscht och mysigt. Eftersom vi var där i december kunde det bli lite svalt men det fanns bra elelement och framför allt en värmefilt som min flickvän älskade! Huset ligger i ett lugnt och fint område på bekvämt avstånd från stadskärnan och vi promenerade in varje dag. Första och sista dagen tog vi taxi från och till busstationen men vi hade bara två väskor på hjul och hade egentligen kunnat gå med dem också utan problem. En kväll åkte vi tillbaka med buss från Brookes University och den stannade vid tågstationen som också ligger väldigt nära huset. Oxford är en underbar liten stad och att vi bodde hos Tim och Clare bidrog verkligen till att det här blev en fantastisk resa! Tack så mycket!
Sebastian
2014-12-16T00:00:00Z
Tim provided friendly and timely information. Both he and Clare made us feel very welcome. We didn't want for anything and the extra touches, such as fresh flowers on a breakfast tray, were lovely and very thoughtful. The room was immaculate and the home is made more special by the many exhibition posters and works of art on the walls. We arrived late, after walking almost 19 miles, and Tim was entertaining guests that evening but nevertheless we were greeted and checked-in in an unhurried manner. Oxford city centre is an easy walk from this residential area and, if you happen to be walking the Thames Path (as we were), it is close to the trail.
Melanie
2016-09-10T00:00:00Z
Tim and his family are absolutely wonderful, and staying at their place felt like coming home. I don't think there is a better place in Oxford where to spend the night.
Alberto
2014-04-10T00:00:00Z
Totally perfect. Tim's welcoming & no stress, the room is great, bed comfy & the little breakfast set up (milk, tea, cereal) was a nice way to start a busy day. Thanks, Tim!
Julia
2015-10-22T00:00:00Z
Tim and Clare made us feel very welcome. This is a lovely room for an overnight stay or longer. The facilities in the room were great, plenty of space, ensuite bathroom and a lovely breakfast. I would highly recommend staying here. Thank you for everything.
Sue
2016-06-05T00:00:00Z
I stayed one night at Tim and his family's loft in Oxford. Tim was very understanding when I arrived earlier than expected. His place is easy to find and close to the rail station. The loft was perfect for the night. Clean and private. Tim offered lots of great suggestions for my day in Oxford and great directions. I recommend him as a host.
Jacqueline
2015-09-12T00:00:00Z
Although they were not there much of the time that we were, Clare and Tim were wonderful hosts, immediately making us feel welcome. The room was cozy and clean, the house is a great distance - nice and close to Oxford center.
Leah
2015-10-11T00:00:00Z
Lovely accommodation - extremely clean and spacious with a complimentary breakfast provided. I would definitely stay here again!
Hannah
2015-11-16T00:00:00Z
Typ av rum
Eget rum
---
Typ av boende
Hus
---
Plats för
2
---
Sovrum
Oxford, Storbritannien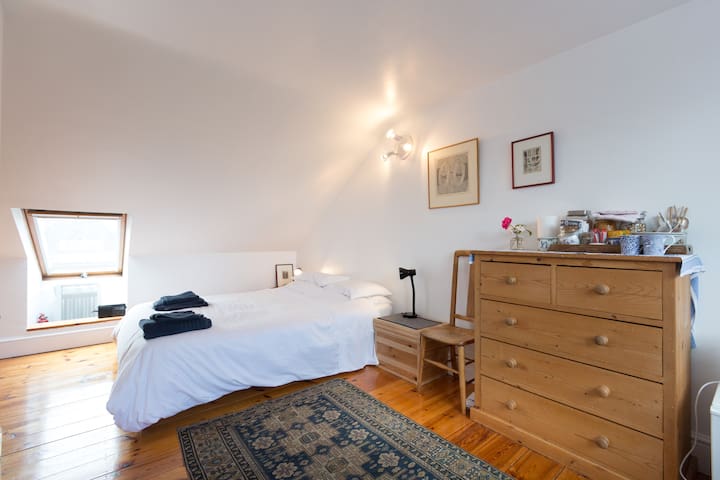 Three large double bedrooms and one single bedroom;one bathroom and additional downstairs washroom; large dining room, large living room and kitchen. All fully equipped including washing machine, dishwasher and microwave, oven and stove. There is off-road parking and the property is situated on a quiet cul-de-sac. There is an enclosed garden with two patio areas including one that is outside a ground-floor bedroom and accessed through french windows.
The house is in a fabulous location. It's a 20 minute journey by bus to the heart of Oxford and one hour by train to London. Blenheim Palace grounds (where Churchill was born) are a five minute walk from the house and access is free to the extensive grounds with miles of landscaped countryside and lakes, for walks. Woodstock, a picturesque old town is 20 minutes walk away and has a large range of traditional pubs and restaurants, museum and co-op and open-air pool. Other popular destinations including Bath, Stratford on Avon and Bristol are 1.5 hours away by train or car.
Typ av rum
Eget hus/egen lgh
---
Typ av boende
Hus
---
Plats för
8
---
Sovrum
Bladon, England, Storbritannien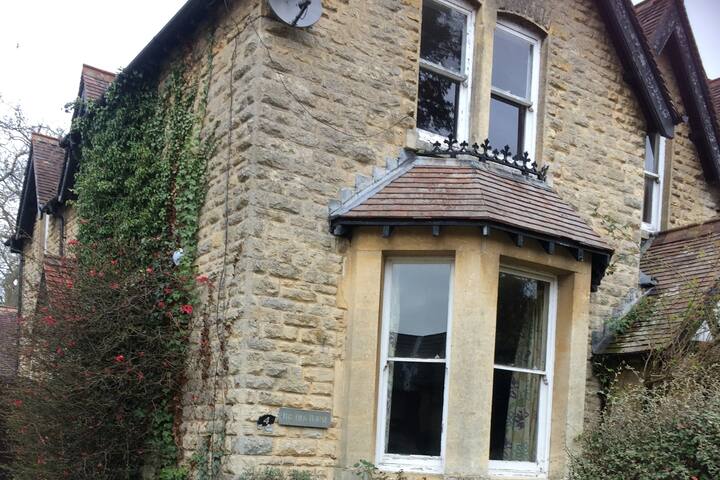 Our place in hip Jericho is close to the city centre, the colleges and in the swim of art and culture, restaurants and cafes. We welcome couples, solo adventurers or academic and business travellers. Healthy (mostly organic) breakfast included.
A nice, calm place just a walk (along a lovely channel) away from the train station, bus stop and city center. The house itself provides everything a visitor could desire, including a charming host :) When returning to Oxford, I will definitely try to get to the same place again.
Lucas
2016-07-20T00:00:00Z
I spend two nights at Sally's place. Location is perfect if you want to immerse yourself in Oxford life but is as well close to the train station. The room is nice and bright and the bed super comfy. In the morning I've got delicious breakfast (even that I wanted to have it at 7am;)
Katarzyna
2016-07-23T00:00:00Z
Out stay with Sally was wonderful. Sally's space was centrally located within Oxford—a 10-15 minute walk from Gloucester Green—and easily found. Upon arrival, Sally was able to graciously welcome me to her beautiful home. The room and bathroom were both well kept and had all the amenities that were listed in the posting. Additionally, the breakfast that was provided was delicious. I would definitely stay with Sally and Henry if I came back to Oxford. I would also highly recommend Sally's place to anybody who is visiting Oxford!
Oscar
2016-08-22T00:00:00Z
牛津本不大,房子处于紧挨市中心处,却又不在公共行车交通要道,闹中取静,带一小花园,惬意。 房东夫妇温文尔雅,皆为知识中年,与其交往十分轻松愉快。 房子够大,也干净,无可挑剔。 Das Haus befindet sich in einem sehr uhrigen Viertel, das doch sehr nah am Zentrum der Stadt liegt, so dass zu Fuss nur 10 Min. das Zentrum zu erreichen ist. Das Zimmer ist sauber und gerade gross genug fuer ein kurzes Aufenthalt in der Universitaetsstadt. Die Sally und ihr Mann sind belesen und weit gereist, die Konversation mit ihnen war sehr angenehm. Sie sind zudem ruecksichtsvoll, so dass man immer den richtigen privaten Raum hat. Es ist durchaus zu empfehlen, da zu wohnen!
Edward
2016-09-05T00:00:00Z
Absolutely fantastic experience!
廖申
2017-01-03T00:00:00Z
Cozy & comfortable room very close to the maths department as well as Jericho street, the local hotspot for bars+restaurants. The host is super friendly, helpful and up for interesting discussions. We're looking forward to staying there again in the future!
Kai
2017-01-06T00:00:00Z
Sally and Henry were wonderfull hosts, friendly and thoughtfull. The house and the room (and the breakfast!) are very nice. We really enjoyed our trip in Oxford!
Flore
2016-08-19T00:00:00Z
Beautiful house. Clean and comfortable. Sally is great!
Patrick
2017-03-16T00:00:00Z
Typ av rum
Eget rum
---
Typ av boende
Hus
---
Plats för
2
---
Sovrum
Oxford, England, Storbritannien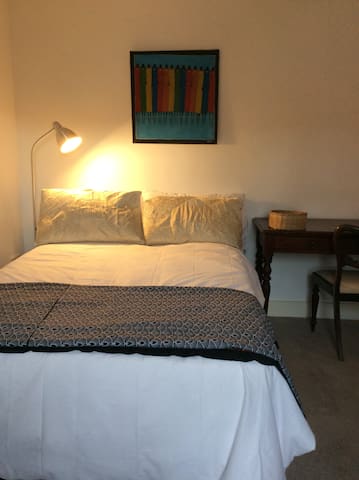 2 min drive to long hanborough station, 10 minute drive to Blenheim palace, very quiet beautiful clean room
The host canceled this reservation the day before arrival. This is an automated posting.
Jordan
2017-03-28T00:00:00Z
Typ av rum
Eget rum
---
Typ av boende
Hus
---
Plats för
1
---
Sovrum
Long Hanborough, England, Storbritannien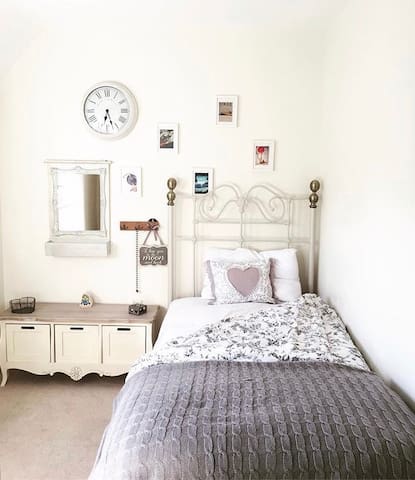 Our semi-detached 3 bedroom house locates in the quite area of central Woodstock, walking distance to Blenheim Palace, Museum of Oxfordshire, local shops and restaurants. Central Oxford is only 8 miles away and there is a bus stop nearby. You can book either the entire house or one of the 3 bedrooms. Each room has door locks, bedside tables, comfortable bed linen, bath towels, free wifi, etc. Free parking available. Bread, cereal, milk, eggs, coffee/tea and fruits will also be provided.
The South facing house has 2 double bedrooms, 1 single bedroom, lounge, family bathroom, kitchen, under-floor heated conservatory and mature garden. I do NOT live in the house but I am available when you need help. You can have your sole use of all the rooms and facilities during your stay if you book the entire house.
Lovely neighborhood and safe quiet area.
Lovely house in a quiet village street just a few minutes walk from Woodstock high street. Ideal for our purposes as a base when seeing family for a few days. The floor heated conservatory is not to be missed!
Andrew
2016-12-26T00:00:00Z
Great location for the palace. Enough space for our two families to enjoy time together. The cooking utensils were however very basic... and as we'd planned to cook an exciting meal it did need us to be quite 'inventive'!! Fei was a good host... warm welcome and great communication.
Keely
2017-01-21T00:00:00Z
Fei's place is located in a charming and must see town in England, we spent the most wonderful weekend visiting Blenheim Palace and the town, and his place was walking distance to everything, very spacious, warm and wonderful to feel like a local.
Michelle
2016-11-20T00:00:00Z
Lovely house well located in Woodstock. Fei was incredibly nice to me and my friends during our stay and has made himself available to whatever need we might have had. We are thinking of going back soon! I definitely recommend.
Carlos
2016-11-13T00:00:00Z
Mr. Fei has a lovely house which is very close to the Blenheim Palace. He is also very knowledgable about this place. We had a good experience staying there!
Hao
2016-12-30T00:00:00Z
Fei was a delightful host and very accommodating to our needs. The house is all newly renovated and very clean but this isn't a lived-in home as such so if travelling with a family you might need to pack some extra creature comforts like DVDs or a connection so you can watch movies from your laptop/ iPad. It's in an excellent location being walking distance to Woodstock high street and Blenheim castle.
Megan
2016-12-15T00:00:00Z
The airbnb is in a great location in historic Woodstock. It is very comfortable and spacious. The parking is great if you bring a car. Fei is a great host.
Micheal
2017-03-05T00:00:00Z
Lovely stay, friendly host, convenient location and cosy house. Would go back.
Kathryn
2017-01-01T00:00:00Z
Typ av rum
Eget hus/egen lgh
---
Typ av boende
Hus
---
Plats för
5
---
Sovrum
Woodstock, England, Storbritannien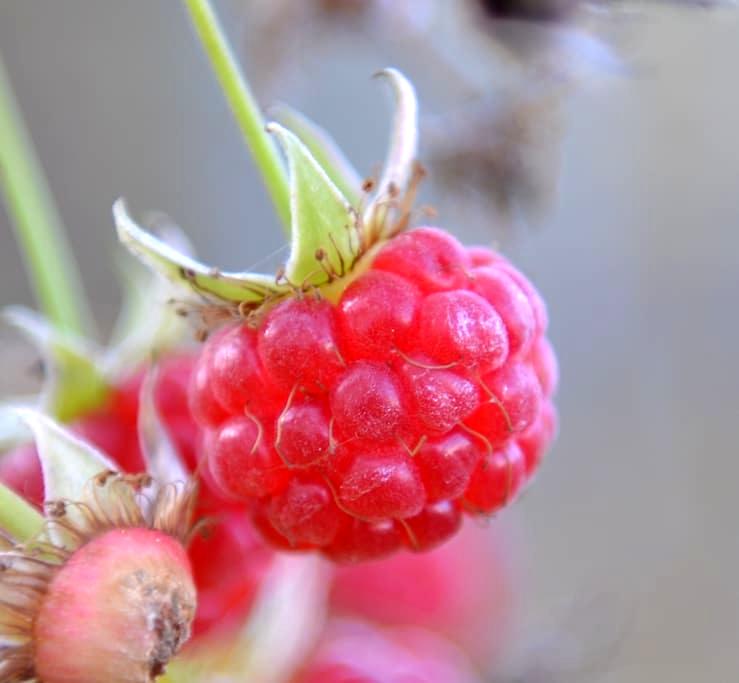 My husband and I live in a quiet house 10 minutes walk from the train station, 5 minutes from the Park & Ride, and 20 minutes from the town centre (regular busses will get you there in 5 minutes). We have a spacious, light double bedroom available, with an en-suite shower room and small fold-out desk. We are happy to share details of places to visit in the town's historic centre, or walks along the nearby river and around Oxford's beautiful Port Meadow (just 10 minutes from our doorstep).
The room is spacious and light, with large east-facing French windows overlooking our back garden - you can see the tops of Oxford's dreaming spires in the east. There's an en-suite bathroom (shower and toilet) for your private use. Towels are of course provided. The bed is very comfortable: pocket sprung mattress, with a feather duvet and pillows. There's a clothes rail, as well as a chest of drawers. The room features a fold-down desk and a full-length mirror.
We live in a quiet residential street just off Botley Road, which has excellent transport links. You can get to the canal, the river and Port Meadow in just a few minutes, and there are lots of lovely pubs nearby. There is also a big Waitrose supermarket with a cafe 2 minutes walk away.
Stayed here two times now. Still fantastic hosts, fantastic location! Couldn't ask for a better AirBnb!
Cristen
2017-03-24T00:00:00Z
We loved our stay with Claire in Oxford! She and her husband Bas were very welcoming and helpful, and the house is well located for exploring the city. Lovely big room with a great bed. Would definitely recommend.
James
2017-03-12T00:00:00Z
Claire is a fabulous host who was thoughtful, organised and informative. The room is lovely, with views and sun from both aspects. Much recommended!
Anne
2017-04-07T00:00:00Z
The ideal place to stay if you are visiting Oxford. I was more than pleased with my stay at Claire's place! The room is super cosy, very spacious, having all amenities, very clean and tidy and so nicely decorated. The room offers a very nice view, a private bathroom and Claire has equipped it with anything a visitor could ask for (towels, tea, coffee etc.). On top of these, Claire is an amazing host, very helpful and flexible in arranging the time of checking in/out. She helped me a lot with any directions I needed about how to move around Oxford and she also took care of providing useful city and event guides. Such a welcoming, friendly and also discreet host! It was my first time using airbnb so I was quite worried about the whole experience, but I could have not imagined a better place to stay. The very affordable price for staying there was definitely one of the reasons for choosing it in the first place. I highly recommend it for anyone who is planning to visit Oxford!
Myrto
2017-03-15T00:00:00Z
Claire and Bas were the best hosts you could ask for. Check in was a breeze and Claire was very good at communicating with me the entire time. They are two very friendly, kind and welcoming hosts. The area, Botley, proved to be a fantastic location with the ability to either walk or take a quick bus to the city centre. There are several wonderful parks located in the area which provided many scenic walks and afternoons spent lazing in a field. The room itself was beautiful. Claire has impeccable taste in design and the room was truly gorgeous. I can only hope one day to have a room just like it of my very own.
Cristen
2017-03-31T00:00:00Z
Typ av rum
Eget rum
---
Typ av boende
Hus
---
Plats för
2
---
Sovrum
Oxford, England, Storbritannien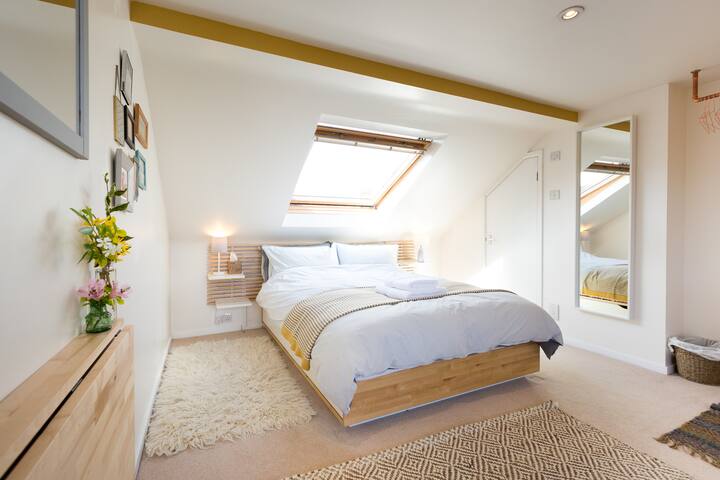 My detached family house is close to Oxford Parkway Station; bus routes, pubs, shops and restaurants, a gym, tennis, rugby and golf clubs and much more . You'll love my place because ofiIt's welcoming, family, friendly atmosphere. My place is good for solo adventurers and business travellers.
My place has a large garden where you can relax in a hammock if we have a bright day. The kitchen is spacious and bright. The room where you will stay is clean, comfortable with a nice view to the garden.
Very friendly hosts, lovely home, convenient location, clean and comfortable room.
Matt
2017-03-24T00:00:00Z
Very friendly and welcoming. Location was very convenient for me.
Maria
2017-04-05T00:00:00Z
Gostamos de tudo, além das facilidades para transporte público e da recepção da família. Espaço familiar e acolhedor. Apesar de poucos dias, o convívio foi ótimo.
Miriam
2017-04-04T00:00:00Z
Stayed with Mark and his family 4 nights. Mark and Paulina are welcoming hosts and their children are entertaining! The room had a comfortable bed, space to hang clothes and gets nice sunshine in the morning. I had a car and the house is well located for easy access to all of North Oxford, although buses were available nearby. Would stay again!
Saz
2017-03-31T00:00:00Z
Nice house and family. Pleasant stay.
Steve
2017-04-06T00:00:00Z
Typ av rum
Eget rum
---
Typ av boende
Hus
---
Plats för
1
---
Sovrum
Kidlington, England, Storbritannien
Nice basic room available not far from Summertown just 2 miles to the centre of Oxford. The room is light and airy . The house is 3 minutes from a bus stop, Shared bathroom.
I had a lovely stay. The host and other guests were very friendly and helpful. The home was cosy and comfortable. Couldn't ask for more. :)
Tochi
2017-01-28T00:00:00Z
A great location just North of Summertown and walkable to the Oxford Parkway station. A great host and super room that met all my modest needs. Would definitely stay again.
David
2016-08-26T00:00:00Z
Liana's place was lovely! It was exactly as advertised and I felt perfectly at home while I was there. I would definitely recommend it to anyone for short or medium term stays. It is a five minute walk from a bus stop that takes you to the city center in about 10 minutes so it is very easy to get around. It was an all around pleasant experience staying there. Thanks!
Justin
2016-05-26T00:00:00Z
Wonderful place to stay. Liana is very friendly and provides all the amenities necessary for a comfortable stay. Residents have easy access to a fridge, microwave, and washing machine. The neighborhood is cozy and quiet. Wonderful on all accounts.
Jeff
2016-08-10T00:00:00Z
I really liked meeting Liana! She is such a doll. The room was very cozy and quaint. I hadn't realized I was sharing the rest of the flat with different travelers throughout the week and I definitely struggled with that only because it's weird to me and uncomfortable to sleep in a flat shared with guys that I do not know. My bedroom stayed cool during the hot summer days, and it's in a very quiet part of the flat, tucked away in the back. One thing I did notice at several places I stayed was that the drain system in the showers was very slow, and filled up with water a lot. So I think that's just an England thing. Other than the little quirks I mentioned above, I had a very pleasant stay and I always looked forward to going to the flat after a long day at school.
Rachel
2016-07-31T00:00:00Z
Clean and comfortable room within easy travelling distance of central Oxford. Good value for money. Liana checked in me very late, on a weeknight at short notice. Met an assortment of fantastic housemates from several continents. Would recommend for a budget-conscious traveller, or longer-term for a student :)
Elliot
2016-05-07T00:00:00Z
I have a great time staying at Liana's Place. Even though I didn't get to meet her in person but Liana is very responsive with my question through message.
Wendy
2016-05-30T00:00:00Z
No hassle, Liana was lovely, as were everyone in the house - very kind! Had everything I needed. I booked another stay immediately! :)
Jamie
2016-10-01T00:00:00Z
Typ av rum
Eget rum
---
Typ av boende
Hus
---
Plats för
1
---
Sovrum
Oxford, Oxfordshire, Storbritannien
Our home is full of character with wooden floor boards, fireplaces in each room, and lots of cosy rugs. We live in a quiet neighbourhood, with a park just 10metres from our house, and walking distance to the train station and the centre of Oxford.
We thoroughly enjoyed staying at Ali's! Lots of space for our family and it's on a quiet street very close to a park. It's about a 15 minute walk into town, but there are a couple small shops and restaurants in the immediate area. The home was very comfortable and had everything we needed (though we did occasionally have to hunt to find things in the kitchen). The backyard looked lovely, though we couldn't figure out how to open the door - it wasn't a problem since the weather wasn't good enough to enjoy it from outside! Any questions we had, Ali replied promptly and she was very flexible with our timing, which was a huge help and very appreciated. Overall the visit was easy, clean, comfortable, and made our stay in Oxford a good time for the family. Thank you!
Elysia
2017-02-20T00:00:00Z
We really loved staying in Ali's home. It's a cosy, terraced Victorian house on a quiet street that is beautifully presented (filled with interesting objects and furniture), but also felt like a well-loved home, with lots of books and comfortable beds. It's also perfectly placed to explore Oxford for the first time or for a return visit. There's a large supermarket minutes away (Waitrose), the train station is about a 10 minute walk (and the centre of town just beyond that), and there's plenty of coffee shops and restaurants very nearby. The area also felt safe. Though Ali couldn't meet us in person, she organised our arrival with minimum fuss. All in all, this place comes very highly recommended!
Louise
2016-03-20T00:00:00Z
For anyone looking for accommodation for three people in Oxford I would recommend Ali's place, which felt quite spacious. It is a short walk into town along the towpaths or streets. It was great having parking permits for our hire car - if you have a car with you in Oxford, this is a must!! We very much appreciated being able to check out in the afternoon, as being able to leave our luggage there during the day was really helpful.
Mary
2016-07-13T00:00:00Z
We really enjoyed our stay - this is an ideal location for exploring Oxford, just a short walk to the city centre. Couple of nice pubs and take aways within a stones throw. The house itself is lovely and well equipped. Thoroughly recommended. The only slight glitch was that the Wifi didn't work for 24 hours but Ali contacted Sky and got it sorted really quickly. This wouldn't have been a problem at all except with no TV or radio provided, we were a bit starved of technology! Overall, very happy.
David
2017-01-02T00:00:00Z
C'est la seconde fois que nous venons à Cosy Oxford Home et nous en sommes très satisfaits. Sa situation est parfaite, calme et proche du centre d'oxford à pieds. L'a maison est très chaleureuse, nous n'hésiterons pas à y revenir...
Marie Claire
2016-12-28T00:00:00Z
The apartment is really nice and spacious with a small garden. It is lovely decorated, I especially liked the typical English fireplaces. The location of the apartment is a bit outside of the city center, but the center is in walking distance (and a bus stop isn't too far away either). The neighbourhood is very quiet. Everything worked well for our trip, Ali was really nice and helpful and answered to messages quickly.
Andrea
2017-01-22T00:00:00Z
Ali's place is great! Her house is 10 minutes from the station and 20 minutes from the city centre. There is also a really big Waitrose close by so it is very convenient. Ali is really friendly and always replies in time when I have issues.
Jasmine
2017-01-17T00:00:00Z
Ali was always approachable and responded to my messages promptly. The house is fabulous!! Great location too. Absolutely recommend.
Raquel
2016-07-25T00:00:00Z
Typ av rum
Eget hus/egen lgh
---
Typ av boende
Hus
---
Plats för
3
---
Sovrum
Oxford, Storbritannien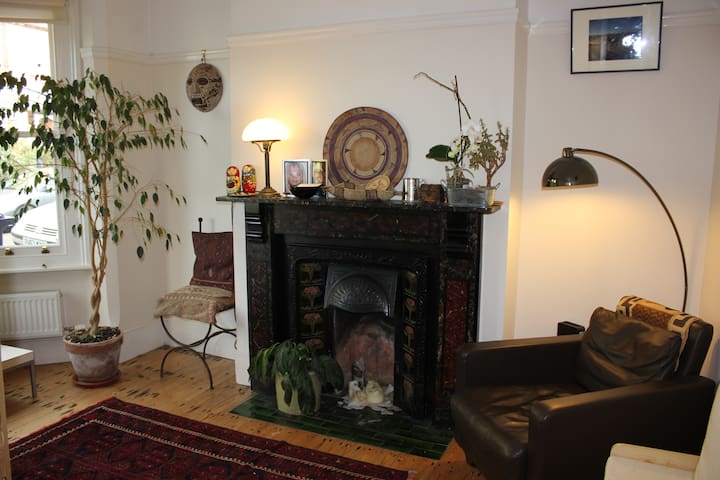 Situated on a quiet street in, backing on a small stream and beyond that a park. You can walk to town along the path or though the University parks crossing the river Cherwell on your way. Centre about 20 mins walk. Shops nearby, Co-op, Chemist, Fish N Chips, Pizza TakeAway, Cafe and a Petrol station. Also close to the ring road, the John Radcliffe hospital and Summertown can be reached on a cycle track. It has been renovated with a new 6 x 7 metre extension that acts as the living area.
The house is located on a quiet road and has 3 bedrooms but one of the bedrooms is locked and used as storage. The main bedroom has a double bed, large built in wardrobe, shelf's and a TV. The second bedroom has bunk beds in designed for children but an adult can sleep comfortably on the lower bunk. There is also a spare mattress under the bed. If 4-6 persons are staying then there is a sofa bed on the ground floor front room that can act very comfortably as a third bedroom. The house has Virgin internet with a speed of 70Mbs. The TV in the living area is 40" and has HD Freeview from the Ariel. The heating and electric is run on a key card which can be topped up from CostCutters up the road.
I love living here as it is quiet with a park at the back and very green. You are able to reach many places without walking on busy roads, the Cherwell river meadows are on the doorstep as is the University parks. The centre is only a beautiful 20 mins walk away. The nearest pub is the Red lion in Marston and then there is also the Victoria on the banks of the Cherwell. There is also a well stocked Co-op round the corner through the park, less than 5 mins walk away. All our neighbours are lovely and we ask that you keep noise to a minimum and NO PARTIES permitted. The house is a No smoking house.
Typ av rum
Eget hus/egen lgh
---
Typ av boende
Hus
---
Plats för
6
---
Sovrum
Oxford, England, Storbritannien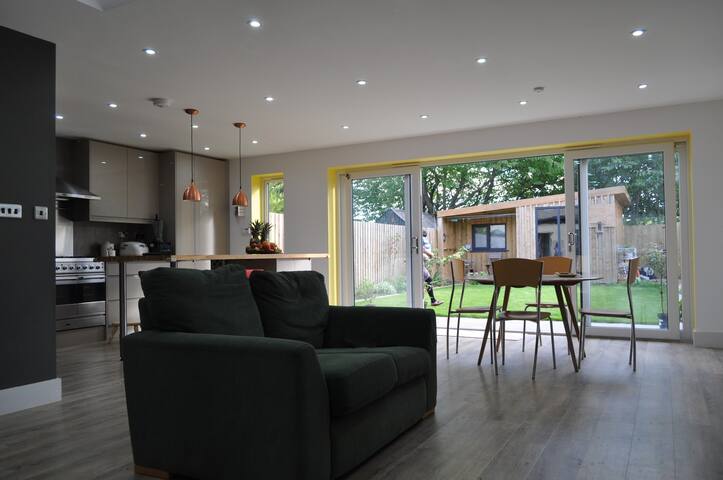 Bright, cosy ground floor single room in North Oxford in beautiful three bedroom house. Own Private shower and toilet.. Ten minutes walk to the centre of Oxford and located in central Jericho.
Typ av rum
Eget rum
---
Typ av boende
Hus
---
Plats för
1
---
Sovrum
Oxford, England, Storbritannien
Self-contained wing of country house in peaceful rural location, just 1.5 miles from central Oxford. Fully equipped kitchen-diner with dishwasher; spacious living room; all bedrooms with country views; family bathroom with shower over bath and boot room with washing/drying machines plus extra fridge & freezer. Private garden. A 30 minute stroll across beautiful Port Meadow, a short cycle or drive will take you into the heart of the city. Great pub 1 min walk and Waitrose superstore 5 min drive.
A wonderful stay in this lovely retreat, a stone throw away from Oxford center. The accommodation was perfect for our family, clean, spacious, soberly decorated and inviting. We very much enjoyed the location, the peaceful and inspiring walk to the town centre via the meadow and canals. We appreciated the breakfast goodies on arrival too. We were also very much inspired by the wonderful books on birds and animals and travel books in the property. A successful trip.
k
2017-02-17T00:00:00Z
Our stay at Alisons' house was by far the best airbnb-experience we have had so far. They were both very friendly and the flat was absolutely tidy, cozy and big enough for us 4. we had much fun cooking together in our kitchen and spending time in the living room. Thanks again for everything!
Michael
2017-02-12T00:00:00Z
Spent a weekend here with 5 other friends. Great cottage for what we wanted which was a cosy weekend in the country. Some lovely walks right on the doorstep and nice local pubs for food/drink nearby. Was only a 20-30 minute walk into Oxford centre along the canal. The house was lovely, comfy beds and a nice shower. The hosts were helpful when we needed things and checked that we were finding everything ok. Would definitely recommend.
Erin
2017-01-22T00:00:00Z
We loved this quaint country cottage, and the location was brilliant being only a 5 min drive into central oxford. A really pretty place with lovely surroundings and comfortable beds! The hosts are lovely and very attentive. Thanks for having us!
Rosie
2017-04-02T00:00:00Z
A group of us visited The Stables last weekend and had a brilliant time! We enjoyed the walk into Oxford and would recommend a meal at The Perch, which is only a stroll away. The accommodation had everything we needed from breakfast to fresh towels. Alison and her husband were very welcoming and were on hand if we needed anything. It was a very peaceful visit and we would definitely return, if we are ever all in Oxford again! Thank you!
Lucy
2017-01-29T00:00:00Z
Beautiful, relaxing, an authentically English experience! Hosts and neighborhood very welcoming.
wendy
2017-04-05T00:00:00Z
A lovely weekend in a lovely place. The cottage is a home from home - clean, comfortable and well-equipped. The location is wonderful and Stephen and Alison were really nice. The food at the local pub was delicious. Definitely recommend!
Samantha
2017-03-12T00:00:00Z
Maison idéalement située au calme dans la campagne, à proximité d 'Oxford (5 min en voiture). Maison de style cottage très chaleureuse, cosy et cocooning. Alison et Steven sont des hotes très prévenants tout en sachant rester très discrets. Notre séjour était féerique pour nos retrouvailles familiales. A recommander.
GILDAS
2017-02-27T00:00:00Z
Typ av rum
Eget hus/egen lgh
---
Typ av boende
Hus
---
Plats för
5
---
Sovrum
Oxford, England, Storbritannien
Lovely light room overlooking the south facing garden. Situated in one of the most sought after areas in Oxford on a very quiet residential street. Bus to centre every five minutes. Shops, restaurants and coffee houses all within a three minute walk.
Double bed and ample hanging and cupboard space. Desk with chair. Kettle in room and access to a fridge and microwave.
Very friendly and peaceful street.
A lovely place to stay in peaceful North Oxford. Nelsie was really welcoming and helpful, and the room was great.
Mark
2017-03-10T00:00:00Z
Great location, really nice host, I strongly recommend this place :)
Aïdas
2017-03-06T00:00:00Z
The location was great. The bedroom was very comfortable. Nelsie was very welcoming and hospitable. Would recommend it.
patrick
2017-03-13T00:00:00Z
Beautiful house in a quiet area. Good connection to the city centre via bus and walking. Super friendly and welcoming host, highly recommended!
Maiko
2017-03-26T00:00:00Z
This is a nice comfortable place and it is close to bus route and stores. Nelsie is such a good host. I recommend it to any visitors.
Majid
2017-02-26T00:00:00Z
Typ av rum
Eget rum
---
Typ av boende
Hus
---
Plats för
1
---
Sovrum
Oxford, England, Storbritannien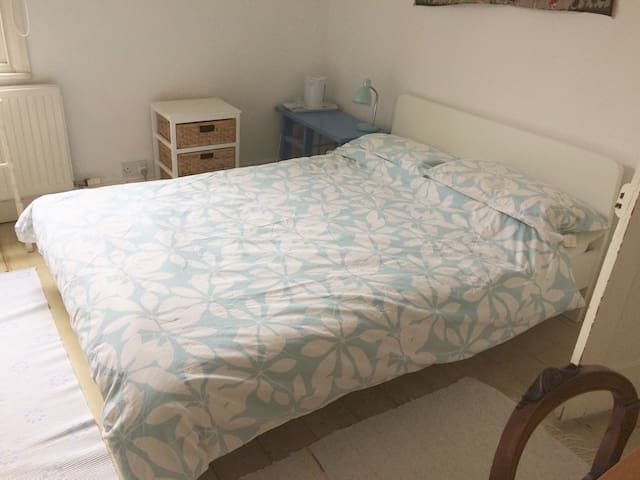 The property is perfect for a family who wants to be within walking distance of Oxford City centre, local bars, restaurants and shops and all the amazing sightseeing spots of Oxford.
The property is split over three floors and comprises of large entrance hallway through to a spacious and comfortable living area and open plan kitchen/diner. The modern fitted kitchen provided everything you need including a dishwasher. The dining area looks out onto a private rear patio garden A ground floor bedroom (sofa Bed)/Study area is situated off the living room. The first floor comprises two bedrooms ideal for younger guests and a family bathroom which also houses the washing machine and tumble dryer. On the top floor of the property you will find a grand master bedroom with ensuite shower room. This beautiful room also offers roof top views over Jericho.
Typ av rum
Eget hus/egen lgh
---
Typ av boende
Hus
---
Plats för
4
---
Sovrum
Oxford, England, Storbritannien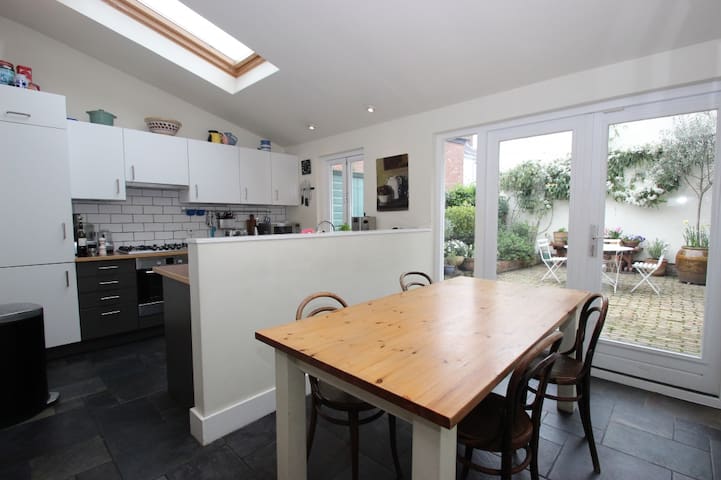 Located in a quiet residential road, 5 mins walk from Oxford train station/Said Business School and 10 minutes from City Centre. Room with small en suite, double shower, desk, wardrobe, TV, Wi-Fi, tea/coffee facilities. Please note - Breakfast is not included, however there are lots of places very close by, where you can buy food and breakfast items. Unfortunately we do not have the facility for guests to store or prepare food in the kitchen or the bedroom.
Spacious double room with small private en-suite bathroom at the top of the house. Real wood flooring and modern decor including wardrobe, large desk, tea/coffee making facilities, hairdryer, TV & DVD player. DISCOUNT available if staying five nights or more! - Contact us for an offer. Fancy a Film night? DVD Player, selection of movies and Popcorn available on request! On your arrival the bed will have been made up with cotton bed linen and fresh towels provided. The room has free super fast fibre optic wifi ! There are tea/coffee making facilities only in the bedroom. Please note - Breakfast is NOT included however there are lots of places very close by where you can buy food and breakfast items. Unfortunately we do not have the facilities for guests to store or prepare food either in the kitchen or the bedroom PLEASE NOTE - Verified AirBnB guests only - verification to include driving license, passport or ID card. Please send a little information about yourselves and your trip to Oxford when requesting a reservation.
The room is in a Victorian terraced house, originally built for Christ Church College and located on a quiet residential street near to all the sights and shops, as well as the river Thames and Port Meadow. We are just 5 minutes from the Said Business School. Being so near to the river there are some lovely areas to walk or jog around. In the local park there are free to use tennis courts.
We had a lovely stay at Aeron's house, the room is really comfortable and well provisioned. The location was really handy for us too and was a great place to explore from.
Ian
2016-04-25T00:00:00Z
Aeron and Caroline are nice people. Place was exactly as described and the photos are also true to the real thing. The bed was really nice and the bathroom was clean, we felt at home. The breakfast was great.
Xu
2015-09-08T00:00:00Z
This was a very conveniently located private room - a spacious attic. It was clean & bright & lovely to stay in for a short visit, and the hosts were extremely sweet and helpful in every way. They set up a lovely cold buffet breakfast each morning.
Sophie
2016-06-26T00:00:00Z
That is an absolute excellent location where just 5 min from the train station. Clean, new and tidy room. Lovely cats, amazing breakfast and friendly host. Thx Aeron and Caroline for the advise and arrangement.
Ka
2016-04-01T00:00:00Z
Aeron and Caroline were really welcoming and helpful - great hosts! The room's lovely - bright, big, warm and very private. Great location too - in easy reach of the station and the town centre. We really enjoyed our stay.
Sarah
2015-02-08T00:00:00Z
Aaron and Caroline were great hosts - - friendly and welcoming but not intrusive. Their house is beautifully decorated and the room itself is a lovely loft conversion which has everything you need and thoughtful little touches like herbal teas and mini chocolate bars. Would definitely recommend.
Sarah
2016-08-14T00:00:00Z
nice room and good facilities, made a very comfortable stay. the host and hostess were very kind and gave us a lot of information. the breakfast was great too. We would be happy to recommend this place.
Liyun
2015-10-01T00:00:00Z
Very large and comfortable bedroom. Caroline is very detailed and prepared maps and brochures in a folder for us. Little drinks corner was sweetened up with mini snacks. Aeron helped to switch on the heater again at night after we requested. Breakfast variety is not bad. Thanks a lot!
Evonne
2016-02-17T00:00:00Z
Typ av rum
Eget rum
---
Typ av boende
Hus
---
Plats för
2
---
Sovrum
Oxford, Storbritannien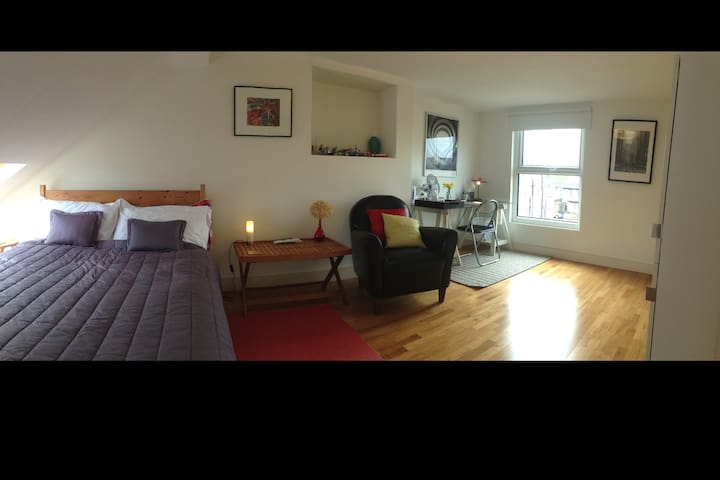 Begbroke - Airbnb
:
I genomsnitt

4.96

av

5

stjärnor från

701

gästomdömen
1

–

18

av

227 Uthyrningar av hem
Ange datum för att se full prissättning. Ytterligare avgifter tillkommer. Skatter kan tillkomma.