117 Uthyrningar av lägenheter
This spacious and cozy suite with a breath-taking view on Prieta Bay is located on the second floor of our house, as a completely independent and private unit, with its own separate access. The suite is comfortably equipped with 3 beds and a sofa; wifi, TV, large bathroom, closet and a mini fridge, coffe maker and tea kettle. The generous balcony provides for an exquisit setting to enjoy your morning coffee and the incredible Potrero sunsets.
What makes this suite unique is its spacious layout and large windows that open up to a spectacular view... deffinitely the perfect place to unwind and relax after a day on the beach! The bathroom is also spacious with its shower looking out to the ocean...definitely a treat!
Playa Potrero is a very tranquil town, about 800 meters walking distance from the house. There you can find grocery stores, a few restaurants and a famous beach bar - Las Brisas (it was featured on E Entertainment Wild On), as well as some small shops. In the opposite direction following the main road you arrive at Las Catalinas, a residential project with a beautiful beach club open to the public; here you will find one of the best activity centers, a great restaurant and spectacular trails for hiking or mountain biking.
monica was very accommodating and the house is beautiful! great host!
Jesse
2017-03-06T00:00:00Z
Monica made herself readily available right from the start of the whole process. She is very friendly and sweet. I felt as if I was visiting a long time friend. The room is spacious and has a great view. My husband and I thoroughly enjoyed sitting on the great balcony for hours enjoying coffee in the morning or a beer in the evening. Pets were an added bonus for us; particularly Muffin (the cat) and most of all Negrita (the dog). Negrita joined us on several walks into town and to beaches. We enjoyed our stay so much that we booked an extra night. Thank you for such a lovely stay.
Patricia
2016-08-19T00:00:00Z
Great location and awesome guest house! Monica and Aloys are very friendly and nice! After our 1 night stay to check out the area, my girlfriend and I decided to spend the rest of our Costa Rica trip here and extended our stay!
Alex
2016-08-03T00:00:00Z
Monica and her family were wonderful. The stay was wonderful, I hope they enjoyed me as much as I enjoyed staying there.
Jon
2016-08-27T00:00:00Z
Great location. The closest beach is a great beach. The place is a bit rough but ok.
Cameron
2016-12-11T00:00:00Z
I've stayed in 6 different places in Costa Rica and Monica's place was definitely my favorite one. The ocean view is amazing. The room is very clean. The AC works great. Monica treated us like family and was always checking up on us to see if we needed anything. The surrounding beaches are beautiful and very lowkey. Sometimes, we even had the beach to ourselves. If you want some relaxing days at pretty beaches, you should definitely stay at Monica's place. PS: I do not recommend you to go to Tamarindo for the beach, it's very crowded and way too touristic. We left Tamarindo after 2 days and we feel blessed that we found out about playa plenca, portrero and pierta before it was too late.
Jowy
2016-08-07T00:00:00Z
Monica's place was incredible! Beautiful sunset view and a perfect, relaxing location. Monica was extremely helpful with recommendations and was always available if we had any questions. I would definitely stay here again!
Kayla
2017-02-04T00:00:00Z
We had a marvelous time in Potrero. You can't beat it for the price and proximity to the best beach in the area. The sunsets were every bit as beautiful as the picture. Monica and Aloys are terrific hosts, charming people, and super helpful. Monica read our minds and had 2 extra cold Imperial lagers waiting for us in the fridge upon our arrival, just it time for our first CR sunset on the porch. Do take their advice to rent a car. The Ocean View studio is part of the main house. I would not call this an entire apartment, but a large bedroom with couch and balcony off the family house, with a separate entrance. The sound of the waves crashing on the beach carry up to the house. The house is about 1/4 mile up the hill from the waterline. As with all quiet communities, you'll hear the animals and road sounds too and light sleepers should consider some ear plugs. The facilities for food storage and prep are a small refrigerator, coffee maker, and coffee and tea service provided. Also, Monica saw that we were tea drinkers and provided a brand new electric kettle for our stay. As stated in the description, there is no hair dryer. I missed this detail and didn't bring my own. No biggie, but I returned home with "beach hair". The family dogs and cat are very friendly (especially Negrita, who is the sweetest dog ever!) . If you leave the patio door open, the cat will come in the room to check you out. (The cat hangs out on the roof, adjacent to room's balcony). The day we left, Aloys showed us the separate studio on their property and that unit had a kitchen food area that will better fit our travel style when we return to Potrero. We are hoping that the studio house will be available for our next trip. :) Patrick and I had a great time, and will be sure to visit again.
Laura
2017-01-30T00:00:00Z
Typ av rum
Eget hus/egen lgh
---
Typ av boende
Lägenhet
---
Plats för
4
---
Sovrum
Potrero, Guanacaste, Costa Rica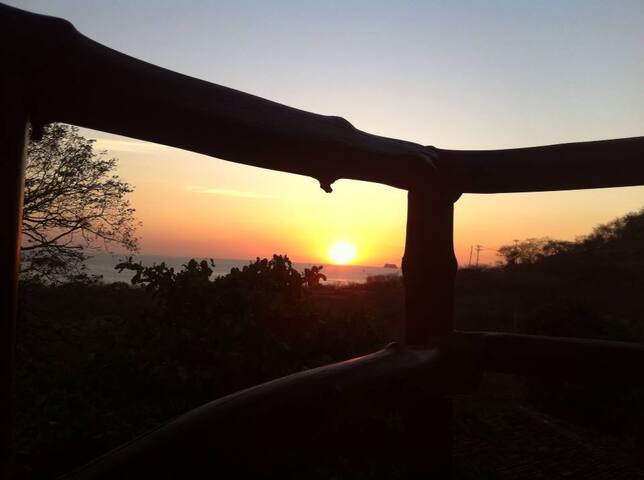 Located in the heart of Beach Town South just steps from the Ocean. The Studio apartment of 18 Calle la Ronda is located on the ground floor of Casa Verde. You can listen to the surf and enjoy the ocean views from the charming front porch. The studio has a king bed, full bath, kitchenette and small dining area. There is also a separate den that has a fold out futon and TV that is perfect for kids or if traveling with another couple. Includes Beach Club access, daily housekeeping & concierges
Las Catalinas is a walkable town with 24hrs security, two restaurants and an outfitter shop for equipment rental.
Typ av rum
Eget hus/egen lgh
---
Typ av boende
Lägenhet
---
Plats för
4
---
Sovrum
Las Catalinas, Guanacaste Province, Costa Rica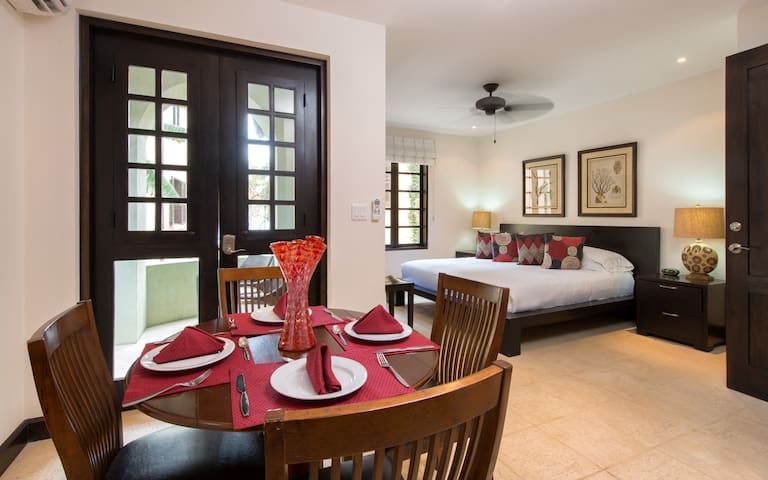 Safe, Well Located, Clean, Quiet, 1 bedroom condo with all the amenities only 5 minutes from playa Penca "the kind of unexpected find that appears out of nowhere. A gleaming jewel of a beach that's immediately captivating." Font. Lonely Planet
Your Home away from home, relaxing quite and safe sited insiede an Italian resort with all the confort you need. Perfect for a couple or a family with 2 kids. Come visit our charming apartment located in a 24 hour secured residence, five minute walk from one of Costa Rica's most precious beaches; La Penca. Take a refreshing dip in our pool and jacuzzi. Use our free wifi all day everyday. If you have a car we have a private parking inside our residence. Our apartment has one bedroom with a queen size bed. The living area has a couch that becomes a kind size bed, which easily accomadates four adults or two adults and children. Come and enjoy the beautiful things Costa Rica has to offer... Pura Vida!! Our apartment is fully furnished with all amenities you may need. We have two A/C units and ceiling fans, making sure you are always feeling cool and comfortable throughout your stay. Fully outfitted kitchen with oven and stove top, fridge, toaster, and both percolated coffee machine and Italian moka. Oh.. Let's not forget a blender to make delicious fresh fruit smoothies to keep you hydrated and feeling good. The apartment has beach towels, chairs, and a cooler that you may pack a lunch and drinks and bring with you on the spectacular beaches of Costa Rica.
From the apartment you can easily walk to Playa Penca, Playa Potrero, and Playa Prieta. Right outside of the residence there is a 24/7 ATM machine, and a clinic as well. Many local mini markets where you can buy fresh fruit, meat, and the catch of the day. The area has great restaurants to offer, from Italian, to fish, to typical Costa Rican food, to steak and grill, and even sushi. From here you can drive to many other beaches, walk through forests, and find howler monkeys, white faced monkeys, iguanas and so much more...
We enjoyed staying at Cynthia's place. It was safe, welcomed, and cleaned. You will need a car to get around her place since it's a rural community, also there were two different routes to get to her place -the back road or the "highway". We are very adventurous people, so we took the dirt road, which I think is called the 911, and it was a shorter route. The place was a bit hidden and you might missed it the first time. Make sure you ask for the name of the complex/community once you get in Potrero. Also you get the experience to interact with the local people, and the tenants living on this community. We had a few hiccup with the wifi the first day we were there, but Cynthia took care of the problem as soon as we told her about the issue Her place was a walking distance to some local beaches, and 10 minutes to Flamingo Beach, and 25 minutes to Tamarindo Beach. We will recommend anyone to book this place as we will come back again.
Blanca
2016-05-15T00:00:00Z
We had a pleasant stay. We felt secure staying here. AC was great. The nearby beaches are fantastic, just a short walk or drive away. It is better to rent a car to visit some new beaches around or to explore other areas in Guanacaste. Cynthia made sure we are all set, great communication. Thank you.
elena
2016-04-18T00:00:00Z
Cynthia's appartement is very nice and located in a safe vacation village. We didn't meet Cynthia in person but it was easy to communicate with her and she was helpful. We enjoyed the pool, the beaches, and the Italian restaurant a few steps away. The apartment itself is providing quality equipment, has a nice decor and a comfy bed, towels and bed sheets. It also has nice curtains and air conditioning allowing you to rest well, anytime of the day. For further visitors, I would recommend to rent a car, even though we could walk and use the public bus, it is quite tiring to walk in this tropical heat and it can be tricky in the dark since roads are not paved and narrow. The security staff was always courteous and helpful, which was appreciated especially on arrival to Villagio Claudia. I would recommend this rental to anyone wanting a relaxing time near the beach.
Marie
2016-08-14T00:00:00Z
Excelente lugar para vacacionar, la habitación está muy bien equipada con todas las condiciones para pasarla bien, la ubicación es excelente con playas muy cercanas (5 minutos) y seguras, con accesibilidad a varios supermercados, la piscina es excelente en mantenimiento ideal para los niños, todo es conforme a lo descrito, definitivamente un lugar para vacacionar que volvería a visitar, la anfitriona se portó excelente siempre estuvo pendiente de nuestra estancia, y sobre todo con un precio muy cómodo. LA PASAMOS PURA VIDA
Jorge
2016-01-17T00:00:00Z
Estuve una semana en este departamento y todo muy bien la anfitriona siempre nos respondía los correos antes y durante la estancia por alguna duda que tuviéramos. El día que llegamos todo estaba coordinado no hubo ningún atraso el departamento estaba limpio todos los electrodomésticos funcionando bien los aires acondicionados, abanicos el internet bien, la piscina para los niños con buen mantenimiento muy seguro siempre había guarda buen parqueo, las playas muy cerca del lugar. En fin se los recomiendo.
Andres
2016-07-09T00:00:00Z
My sister and I spend a wonderful month in CR. Almost month we were staying in this apartment. It is very nice area : safe, beautiful and quiet.Not far away from the beaches, supermarket and restaurants. Very near to the apartments ( 5 min walk) Italian restaurant ( a good Pizza ).The owner of the apartment is very friendly and helpful. We got a lot of information from him. Also, not far away ( 10 min walk) a local place with local music. A good place for dancing and having fun.We spend a great time in CR. Thank you Andrea for everything! Next time we will stay in your apartment for sure !
Ekaterina
2014-04-23T00:00:00Z
Cynthis was very responsive and made getting to her place. The area is walkable but much better with a bike/moto/car. Bring a flashlight if you plan to walk around at night.
Carolyn
2016-07-17T00:00:00Z
El departamento es muy acogedor, cómodo y hermoso. Los anfitriones estuvieron siempre presente ante dudas que surgieron, al llegar todo el departamento estaba limpio y ordenado. Está muy bien ubicado, ya que están muy cerca de Playa Portero, Playa Penca y Playa Danta. Me encantaría volver a ese lugar.
Marcia
2015-04-04T00:00:00Z
Typ av rum
Eget hus/egen lgh
---
Typ av boende
Lägenhet
---
Plats för
4
---
Sovrum
Potrero, Guanacaste, Costa Rica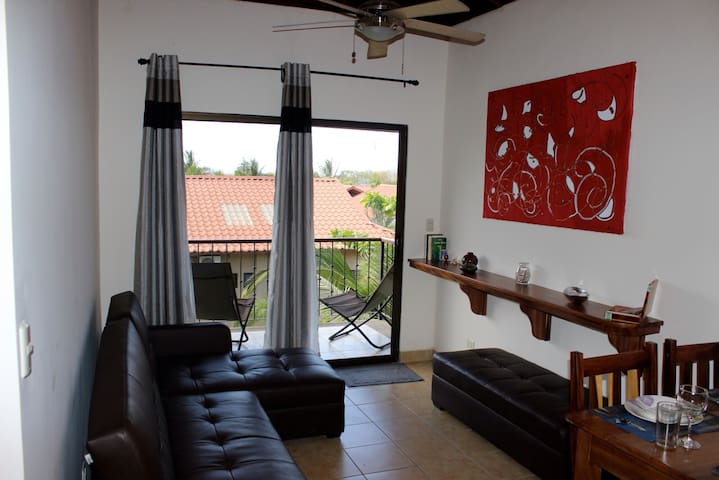 Comfortable and spacious 2 bedroom suite with beautiful high ceilings in a lush, gated compound located in the heart of the local beach town Playa Potrero. Three different secluded beaches within only a few minutes walk, our space comes with friendly animals, a pool and cold water jacuzzi, yoga, and an incredibly relaxing atmosphere. *FREE HEART & FLOW YOGA CLASSES INCLUDED IN YOUR STAY*
Free Heart and Flow yoga classes.
This place has exactly what you need if you want a relaxing stay away from the busy spots in Costa Rica plus free yoga! The hosts are wonderful people along with their pets the bed was very comfortable and the pool and Yoga studio are beautiful!
Michelle
2017-01-19T00:00:00Z
Really enjoyed the location, walking distance to restaurants and beaches. Great pool and enjoyed the yoga very much. Relaxing trip.
Rita
2017-02-03T00:00:00Z
Typ av rum
Eget hus/egen lgh
---
Typ av boende
Lägenhet
---
Plats för
4
---
Sovrum
Potrero, Provincia de Guanacaste, Costa Rica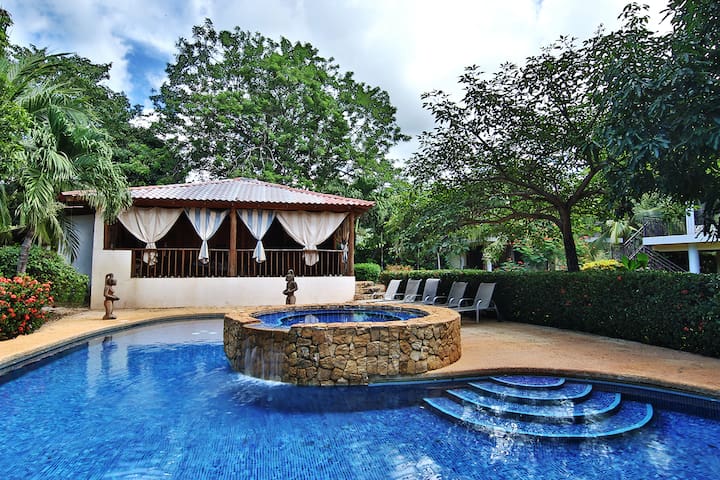 BILOCALE CON BAGNO COMPONGONO LA VILLETTA A POTRERO SULLA BELLISSIMA SPIAGGIA PACIFICA, A MEZZORA AEREOPORTO LIBERIA... VILLAGGIO IMMERSO NELLA NATURA, PISCINA, TENNIS, RISTORANTI, GELATERIA, CAMBIO MONETA, SECURITY. COMPOSIZIONE:SOGGIORNO CON CUCINA E DIVANO LETTO E MATRIMONIALE. CONDIZIONATA, VENTILATA, ZANZARIERE,CASSAFORTE, 110/220VOLTS A SETTECENTOMETRIDALLASPIAGGIA.ENERGIA ELETTRICA LENZUOLA E BIANCHERIA NON INCLUSE. FANTASTICA!!!!!!!!!
Natura incontaminata scimmie iguane mare quiete e serenita
Location is perfect. You are in the small village of Potrero, just 20 min away for the most beautiful beaches Guanacaste has to offer. Because of location, as well, these tend to be more secluded places where you can be unbothered by the large crowds. Perfect. Filippo's Villa is as described: it is a small apartment but it has everything you need for a confortable stay: a good arrangement of dishes and kitchen utensils, small fridge, coffee maker and a hotplate. The only missing element is a microwave but you can manage without it, really. The bed is confortable, there is A/C wich works wonderfully and hot water in the shower (which, tbh, you don't really need) Note that there is no wifi, TV or cable. The last two, you don't need (you are minutes from the sea!) but for internet connectivity you will need to find alternatives, which a cheap temporary SIM can do. One important detail you need to keep in mind is that bedsheets, towels and utilities come at an additional cost. In my case I brought my own bedding set but I had to pay about $20 in cash for the electricity for 4 nights. Another watchout is that there is a futton on the kitchen area so you could accomodate up to four people but given the size of the appartment, about 480 sq ft, more thant 2 guests can make it feel crowded. There is a big swimming pool in the condo which is great for when you are just returning from the beach or feel like staying in. Big plus! As for things to do, well there's plenty. I highly recommend checking out La Perla, which is about 1 mile away where you can find cheap, good food and a nice crowd at nights. If you want to have a great, romantic dinner don't miss Coco Loco --lovely! Filippo himself was always very quick to respond to any questions and though he is not available at the property, Claudio, the local manager, is always nice, easy going and helpful.
Osvaldo
2017-03-12T00:00:00Z
Good location, great coffee shops near by, Carpe Diem as well as Villagio 3's gelato. Marcell's soda for breakfast and Marco Polo for dinner. Delicious hamburgers are found in a small shop to the right of Villagio 3 entrance. We truly enjoyed the pool and walking to what we called our favourite beach, playa Dante. A section of the road is I paved and well traveled, so be prepared to get dusty. Food and artisan market Thursday's 7:00 am - 1:00 pm at the community centre. The sailing centre and La Perlas were evening destinations from time to time. And the local buses were easy to use. Ps, the monster sounds in the jungle are howler monkeys. They are not big at all.
Jeannette
2017-02-25T00:00:00Z
the house was very clean, just than expected, very good price, Mr. Marcelo was very attentive to all that was asked, the location is perfect for the best beaches in Guanacaste, very quiet condominium, very grateful to Mr . Marcelo and Filippo who were very attentive to all queries and quick response, remember to bring all bed linen and personal products.
Armenis
2015-09-27T00:00:00Z
We really liked this duplex apartment. It's small, but comfortable for a couple. It's not sparkling new, but it was clean and surprisingly well-equipped, with a two-burner hot plate, a full-sized refrigerator, and a ton of dishes. It had a comfortable bed and more storage than we expected. Filippo, the owner, was very nice and responsive. The best feature, though, is its location. The section of the development it is located in is lovely, with huge trees, pretty landscaping, and a wonderful, very large pool. The apartment backs up to a field full of cows, and we saw many beautiful birds, iguanas, and heard howler monkeys every day. It was very quiet and peaceful. We loved sitting on the front porch and watching the birds and butterflies. The only suggestion I would make is that the owner supply some outside seating. We live in Costa Rica and were able to bring a couple of chairs, but I imagine guests coming from farther away wouldn't be able to do that. We plan on returning very soon.
Elizabeth
2016-01-01T00:00:00Z
Hi, we stayed at Filippo's place for 5 days. The staff was very helpful and welcoming. The place is amazing - a lot of trees, great pool, convenient parking. We decided to rent an appartament next year for several months!!! Thanks for a wonderful condo and an atmosphere!
Art
2015-11-25T00:00:00Z
The experience was amazing, the cabin is perfect for a couple or 3 ppl, the kitchen has the basics and you it has a really convenient fridge. The place is fantastic, the location is really great, you feel safe and the pool is clean as well as the house. You need to come with your own stuff, like your soup, towel, sheets but its just normal stuff. I will highly recommend this place, you are at 10 min by car from Dantita beach that is amazingly pretty and calm and also like 15 from conchal beach (paradise in Costa Rica). I hope I can come back soon :)
Alejandra
2015-09-14T00:00:00Z
We spend 1 month at Fillipo's lovely little home. We did not have the opportunity to meet Fillipo although the Village Manager, Marciano was an excellent resource for us. He was more than helpful and provided everything we needed. While we were at the home the pool pump broke it was not repaired for the remaining 2 weeks of our stay. The manager, Marciano provide another pool option for us about 1 block from the home. We were grateful to have access to this pool as it was helpful in cooling down mid-day. There is no internet in the home, your best option for reliable internet are the resturants in the main area of Potrero.
Linda
2016-02-29T00:00:00Z
Excelente ubicación un lugar muy bonito, el parqueo a unos 150 metros de la villa ... le falta microondas para facilitar las comidas todo bien Claudio nos ayudó con todo
Douglas
2017-01-15T00:00:00Z
Typ av rum
Eget hus/egen lgh
---
Typ av boende
Lägenhet
---
Plats för
4
---
Sovrum
Potrero, Guanacaste, Costa Rica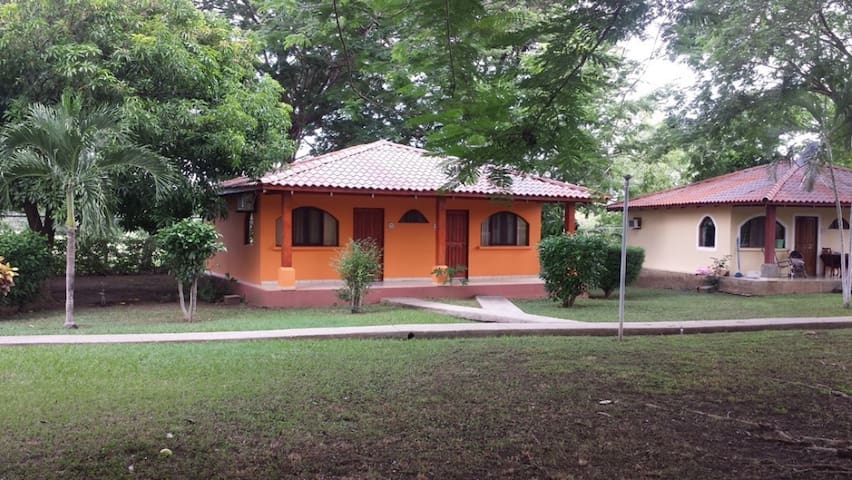 Las Catalinas 1 bedroom and 1 bathroom apartment (sleeps 2) The apartment has a private entrance that opens to a lovely semi-private courtyard for your enjoyment. It is 1-2 minute walk to the beach, Beach Club and bike shop. Included with your rental is access to the Las Catalinas Beach Club, cleaning service and concierge services. The Beach Club has a twenty five meter pool, a kids' play pool, an adult quiet pool, and a 24 hour fitness center all with beautiful views of the ocean.
The room includes a kitchenette with refrigerator and coffee maker. A small microwave may be provided upon request.
Las Catalinas is a beautiful new 'European' style beach town. No cars are allowed in town. Our house is a 3 bedroom 3 bathroom house, and this 1/1 unit is on the bottom floor of the house. It is a secure 'lock-off' unit with a private entrance through a semi-private courtyard. The unit is a 1-2 minute walk to the beach.
Typ av rum
Eget rum
---
Typ av boende
Lägenhet
---
Plats för
2
---
Sovrum
Las Catalinas, Guanacaste Province, Costa Rica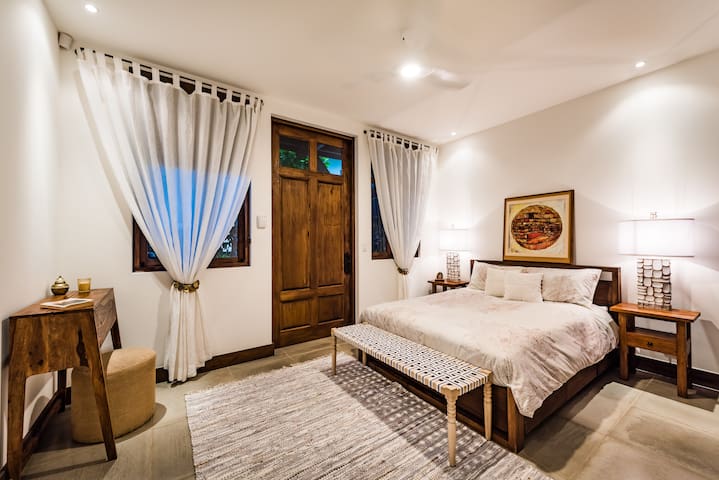 Casa del Sol is a fully furnished villa with 2 bedrooms, 2 baths, a fully equipped kitchen, separate dining area, laundry facilities and air conditions.
I am very excited to be Svetlana's first reviewer! She was amazing from the very beginning-she responded immediately to my request and we communicated via text the entire time. When we arrived and had some questions, she got back to us right away and kept on top of the property manager to make sure our questions were addressed. The condo? Absolutely GORGEOUS! It is a spacious 2 bedroom, beautifully decorated, super clean with lots of towels, secure parking, washer, dryer and even detergent to wash your clothes. Not only that but it is walking distance to Playa Penca which is far more beautiful than Playa Potrero. Tip: when you walk out of the complex, across the street and a bit to the left is a restaurant called Sol y Mar - do yourself a favor and go there for fresh seafood. Owned by locals, the food is really good! Would I recommend Svetlana's condo? ABSOLUTELY, without a doubt!!
Chrys
2014-12-27T00:00:00Z
We had a fantastic time. The place was just like the photos!! Clean, comfortable, safe, secure and close to all sorts of things. I took my 6 and 13 year old daughters and we had an amazing time. There is a great beach about 10 minutes north - Las Catalinas. Just follow the paved road to the left when you leave. It's a resort area that has food, shade, great beaches and amenities to rent. I would absolutely book this again. Svetlana was very attentive. We had a minor toilet issue and she had someone there to fix it right away. Don't hesitate to stay here. You will LOVE it.
Bob
2016-06-21T00:00:00Z
When we arrived the security guard at the complex had our keys in an envelope with the wifi code ready for us. The check in process was simply showing my passport. He even offered to carry our bags. Every thing in the condo was just as described. In fact, I'd say it was just lovely to walk into! Perhaps because it was similar in decorating style to my own home. The place felt like a home, not a hotel room. The mattresses were super comfortable! The appliances and cabinetry are of a very good quality. The wifi was terrific! Bring your dvds to watch on one of the three TVs. You can drink the water here! We did after talking to other foreigners who lived in Potrero. Bring your own coffee and filters with you so you can have your coffee. We enjoyed ours on the terrace in the morning. L There is a small grocery store across the street from the rental office where you can buy essentials. There are other stores within a few minutes drive. Every day we walked (hiked!) the 2.5miles/4km up to Las Catalinas. You can drive there also, parking is in a dirt lot across the street. There, we found Pura Vida Sports where we rented paddle boards. The shop also rents bikes, kayaks, snorkels, and more. The shop has lockers for rent ($1.00) to store your belongings while you're out on their equipment. We ate lunch at 'Limoneda' next door to the shop right on the beach. Also at Las Catalinas you will find 25 miles/40 kilometers of trail for hiking and biking!! Other restaurants we enjoyed were 10 degrees at Costa Rica Sailing Center/Playa Potrero, where we watched the sunset and ate nachos, which I recommend, Tika's. We drove to Tamarindo a couple times and ate there too. All of our experiences were good! I'm glad we stayed here! The home was very comfortable. The location was a short walk from two different beaches, one of them white sand. I'd definitely stay here again!
Catherine
2017-01-06T00:00:00Z
Very lovely condo to stay in! The condo is very nice,clean and spacious! It was so nice to come back to after a long day in the sun, as everything was SUPER comfortable! Svetlana was so easy to get ahold of if needed (even being out of the country at the time) and was very sweet. I asked to stay an extra day at the very last minute and she made it possible. I would definitely recommend this condo to all! :) The pool was awesome too!
Jessica
2015-11-22T00:00:00Z
Svetlana's place was great. The beaches were in walking distance. We enjoyed the local farmers market and the restaurants in area were great. Potrero beach was beautiful and clean. I would definitely go back to this area and if Svetlana's place is available I would most certainly stay their again.
Kiesha
2017-02-25T00:00:00Z
Svetlana was an amazing host. She followed up with us the day we made our reservation and gave us lots of help through the whole process. The condo was exactly as described and shown in the photos. The complex was beautiful and the pool was never crowded. It was terrific to have the washer and dryer to keep up with clothes and pool towels for my two little kids. My daughter is 7 and my son is almost 2 and the condo fit my family's needs perfectly, I would highly recommend a stay at Casa del Sol with Svetlana. She checked it with us multiple times and even help us arrange a portable crib for my son's use.
Kelly
2016-05-26T00:00:00Z
Svetlana's condo was exactly as described, it was clean, comfortable, and a perfect home base for exploring the area. We didn't meet Svetlana but she was proactive in reaching out to us prior and during our stay to check in and see if we had any questions or needed anything. We had a car but you could get by without one as the beach, some restaurants and markets were all just a short walk away and many tour companies will arrange for pick up. The condo complex was safe and secure and the neighbors were friendly. The only downside was that we couldn't stay longer!
Maureen
2016-03-08T00:00:00Z
The place is exactly like the pictures. However, the check inexperience was terrible. We were told check in was at 1pm, and after arriving at 130pm, the place was not ready and no one was informed of our arrival. They said 3pm. We came back on time since we had 2 babies that needed napping and the place was STILL not ready. We were let in at 345pm and towels were still in the drier and were left for us to look after them. The property manager was not very friendly and calls went unanswered a few times. No welcome letter, no wifi password. I had to chase the manager to get the info we needed.
Heidi
2016-07-15T00:00:00Z
Typ av rum
Eget hus/egen lgh
---
Typ av boende
Lägenhet
---
Plats för
4
---
Sovrum
Potrero, Guanacaste, Costa Rica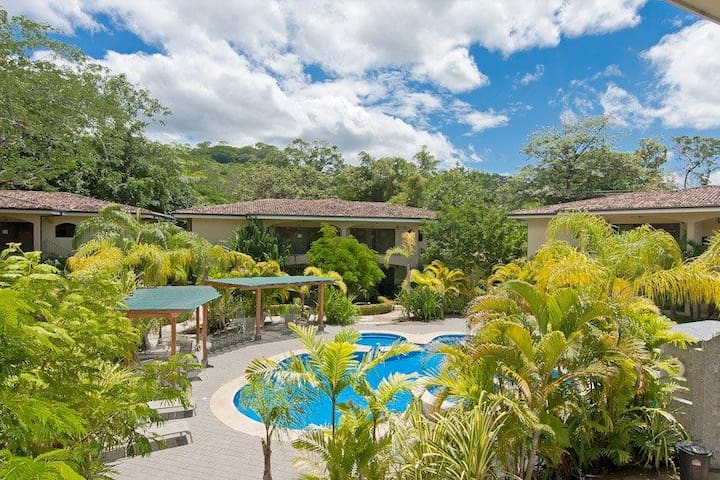 All'interno di un residence con portiere e sicurezza 24/24. Sotto l'appartamento c'è un ristorante è una pizzeria,gelateria,bar. Appartamento con cucina abitabile dove troverete un divano letto. Una camera da letto con due letti singoli unibili,bagno con doccia e bidet. Wi-Fi super veloce gratuito ( in Costa Rica non è facile averlo) soltanto 300 mentre dal oceano e della incantevole spiaggia la penca ( vedi su (SENSITIVE CONTENTS HIDDEN) map). Insomma pazzesco.
The host canceled this reservation the day before arrival. This is an automated posting.
Tom
2017-03-19T00:00:00Z
Muy bonito condominio, súper seguro, excelente atención, muy cerca de las playas más lindas y súper bien anfitrión
Tita
2017-03-06T00:00:00Z
Great service, flexible and very helpful! Thanks Eu
Killian
2017-02-18T00:00:00Z
Typ av rum
Eget hus/egen lgh
---
Typ av boende
Lägenhet
---
Plats för
3
---
Sovrum
Potrero, Provincia de Guanacaste, Costa Rica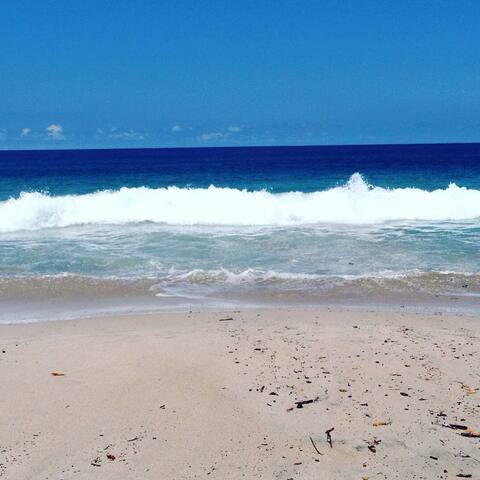 Hermosa villa donde se pueden tomar una grandiosas vacaciones, el condominio goza de grandes y hermosos jardines. Puedes despertar con el canto de los pájaros o tomar una deliciosa siesta con el sonido de la naturaleza. Para los aventureros se encuentran distintas ofertas turísticas en la zona.
You come to Costa Rica for adventure and to meet new and old friends and perhaps you find your pura vida I found mine! What an adventure! Ok I'm not good at writing reviews so this is what I have to say about the place. The coffee pot was not working and in a day I had a new coffee pot.. love the coffee here. No other issues with the place. All is good Thanks Jonathan for your hospitality Robert from Colorado
Robert
2017-03-08T00:00:00Z
Este es un lugar pequeño, muy confortable, limpio y se encuentra en un condominio muy bonito y tranquilo. El condominio tiene personal de seguridad muy amable y siempre dispuestos a ayudar en lo que uno necesite. Cuentan con una piscina bastante grande que me gustó mucho. Este lugar se encuentra muy cerca de varias playas muy bonitas de nuestro país por lo que no se pierde tiempo en viajar a las playas. En general todo es muy bonito y limpio y se pasa muy bien.
Greivin
2017-02-05T00:00:00Z
To reach here you can get a bus from Liberia to Flamingo then change buses. Supermarket 15 mins walk as is beach
Alexandra
2017-02-19T00:00:00Z
Typ av rum
Eget hus/egen lgh
---
Typ av boende
Lägenhet
---
Plats för
2
---
Sovrum
Potrero, Provincia de Guanacaste, Costa Rica
32 Avenida la Antigua studio has everything for a single traveler or a couple. The bedroom has a queen size bed overlooking the terrace with ocean views. The fully equipped kitchen has everything you need to prepare an early breakfast or a light lunch. The balcony has beautiful views of both the ocean and Las Catalinas town. Property comes with daily housekeeping service, concierges services and free access to the beach club. Rate includes 13% tax.
Typ av rum
Eget hus/egen lgh
---
Typ av boende
Lägenhet
---
Plats för
2
---
Sovrum
Las Catalinas, Guanacaste, Costa Rica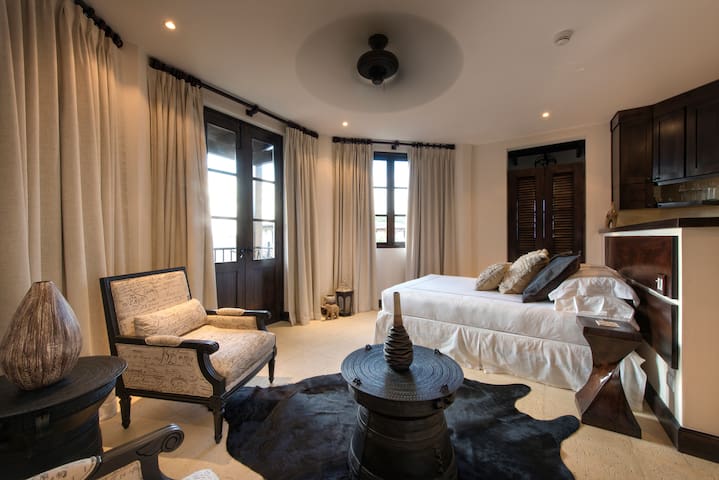 Great place to vacation for two people. There are three casitas so 3 couples could book three different rooms also at same time. Sliding doors out to the pool all with ocean views from your comfortable queen bed. A/C, tv, wifi, mini frig, coffee maker, and outside BBQ to use for sunset party or dinner. Experience Awesome sunsets every night! Just steps away to ocean. Listen to the ocean every night while sleeping. Wonderful pool to enjoy a refreshing cocktail during the day. Walking distance to all the restaurants and bars in town. Just walk down beach 3 min.
Wonderful place to lay your head and walk the beach anytime you want. Very clean and safe. Big house on the beach with 3 casitas down stairs. One of them sleeps 3 people with two beds. The other two have one queen bed in it. You can book all three at same time if available for a party of 7 people. All beach front with views of ocean from every room. Walk right out to pool or sit in your own leather rocking chairs while sipping on a beer or cocktail while watching the amazing sunsets. For a beach front hotel room it doesn't get any cheaper. There is only a small frig with a sink and coffee maker in each room. No kitchen but has an outside BBQ that is available for use.
Un lugar muy bello y tranquilo, la atención fue estupenda, la habitación confortable y aseada, y cerca de muchas playas bellas se pasa un bien en familia o en pareja.
Carlos
2017-02-20T00:00:00Z
Charlie's place was beautiful. It's ocean front and has great views. It was very clean, has a comfortable pool right outside your door, and is extremely close drive (5-10) minutes to some of the best beaches in Costa Rica. Only advice for travelers would be to make sure you have a way to get in touch with Charlie once you're in Costa Rica since the place can be a little hard to find, but once you do it is absolutely worth it!
Trevor
2017-03-02T00:00:00Z
Charlie was a great host! Very responsive and flexible, he did everything to make our life (ad last minute changes!) easy. His place in on a fantastic location, in front of the Pacific, with a pool and a garden. We loved the hammock in the garden in front of the ocean. Just the perfect spot to land while we arrived. Thank you again Charlie.
Cyrielle
2017-04-01T00:00:00Z
Awesome house, great location. There's a bbq and a pool, it's right in front of the ocean. If you have a car there's a lot of other cool beaches nearby you can go to as well
Amir
2017-03-25T00:00:00Z
Beautiful room. We loved the pool and beach being right outside the back door.
Barry
2017-03-27T00:00:00Z
Typ av rum
Eget rum
---
Typ av boende
Lägenhet
---
Plats för
3
---
Sovrum
Playa Potrero , Guanacaste Province, Costa Rica
This beautiful 2 Bedroom 2 Bath Beach condo is just a short walk to beautiful Playa Penca. Casa Amapola a part of the Casa del Sol complex located in a quiet, charming residential area with pool and security, only 7 minutes from Flamingo Beach.
This is a great setting for a family looking to get away from the wild and loud downtown atmosphere, while staying as close as possible to the beach. You can rest at east while your kids are playing at the pool and not have to worry about anything. There is also plenty of parking available within the complex. This custom beach condo features all new appliances, washer and dryer, a spacious balcony, and all the comforts of home. Watch cable TV on the flat screen TV in the living room or just read a book in the balcony. This beautiful condo is the perfect place to relax after a long day at the beach, or any of the other local attractions. As you can see, everything is in place for your beach vacation that will produce memories to last a lifetime. Rated 4.5/5 on Trip Advisor. Look up Casa del Sol on Trip Advisor.
We had a great stay, the apartment was as described, Emy was very flexible and helpful! It was a great place to stay to relax and a short walk to La Penca beach, which was amazing and chilled. Nice to have a pool to relax in too. Wifi was super fast and reliable. Very pleased! Would definitely recommend this apartment.
Angela
2015-08-29T00:00:00Z
We had a great stay at Emy's condo. The location is very convenient, just a block to 2 beautiful beaches and within walking distance of several grocery stores and lots of nice restaurants. The condo is very spacious and comfortable and feels private because of the landscaping and design of the complex, which has 24 hour security. The pool area is beautiful and the pool was immaculate. The beds are very comfortable. The kitchen provides basic items for meal preparation. We would love to stay there again in the future!
Julie
2017-03-16T00:00:00Z
Second time here! Loved it, again.
LeeAnne
2017-01-13T00:00:00Z
It was a bit hard to get to the Emy's place but it was worth the travel. Checking in was very flexible. The whole living quarters was spacious, which was great for the entire family. We needed our individual spaces at times, but also a gathering place during other times. It was very comfortable here and the whole family loved it. Bonus: Less than a 5 minute walk to the beach. I would recommend Emy's place to anyone needing a spacious living quarters. It was an amazing stay overall, regardless of the lack of internet working. Thank you so much, Emy!
Jennifer
2015-08-03T00:00:00Z
The host canceled this reservation 59 days before arrival. This is an automated posting.
John
2016-12-20T00:00:00Z
We really enjoyed our stay at Emy's place, the condo is very confortable and the location is great, just within walking distance to Playa Penca, a beautiful pristine beach in the Potrero area and access to Flamingo, Danta and Sugar Beach is only minutes away by car. Communication with Emy was instant and always helpful, will definitely stay there next time we visit this beautiful place!!
Roberto
2016-12-23T00:00:00Z
Fantastic place to take the kids, beautiful pool area and clean comfortable apartment!
Angela
2017-01-16T00:00:00Z
Emy's place was great. Everything was just as described. Convenient location, clean and well-equipped space, with everything you need for a relaxing beach vacation.
Marco
2016-07-26T00:00:00Z
Typ av rum
Eget hus/egen lgh
---
Typ av boende
Lägenhet
---
Plats för
4
---
Sovrum
Potrero, Guanacaste, Costa Rica
New house in a tropical village, very close to the most beautiful beaches in Guanacaste. Quiete environment, big pool and Wi-Fi service. Restaurants, spa, cafè, bus stop...all walking distance.
Perfect for 2 guests, AC, parking, security, jacuzzi, big pool, Wi-Fi....que mas???Pura Vida!!!
Many restaurants, cafè, bank and the most beautiful beaches of Costa Rica.
Lugar cómodo y seguro fácil de llegar y cerca de las principales playas de Guanacaste. Creo que si hace falta Wifi . Todos lo demás en la estadía fue excelente
Fabricio
2017-01-01T00:00:00Z
Was a good stay, decent place, good location, had everything.
Sean
2017-02-09T00:00:00Z
Typ av rum
Eget hus/egen lgh
---
Typ av boende
Lägenhet
---
Plats för
2
---
Sovrum
Potrero, Provincia de Guanacaste, CR, Guanacaste, Costa Rica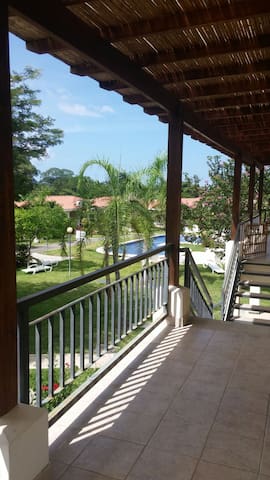 Located in the Casa del Sol condominium complex which was completed in 2008, Casa Margarita is equipped & decorated with an emphasis on comfort & warmth. The beautiful fully equipped kitchen has granite countertops & stainless steel appliances. The condo also has a luxurious master bath with marble counters, double sinks, a jetted tub & Roman shower. For your entertainment you can enjoy wireless internet, a 40" TV, DVD, movies & games.
Encantados!! El lugar es precioso y la decoración divina. Tuvimos la piscina para nosotros solos! Jonathan súper amable, deje un vestido de baño y se preocupó por devolvérmelo. Definitivamente lo único feo fue cuando nos tuvimos que ir!! Un 100 de lugar
Josseline
2016-12-19T00:00:00Z
Excelente condominio y el apartamento genial, con todo lo necesario para hacer de tu estancia la mas agradable. Completamente equipado, y finamente decorado , con aire acondicionado en todo el apartamento . Las áreas comunes muy lindas y cuidadas . A solo 300 mts de playa penca. Por lo que puedes ir caminando sin (URL HIDDEN) ubicación estratégica para ir a otras playas. Repetiría mi estadía en este lugar.
Monica
2016-06-29T00:00:00Z
El lugar es realmente lindo, limpio, cómodo y con excelente ubicación para ir caminando a Playa Penca; y en auto a las otras playas cercanas. Todo como lo dice la descripción. Fue una excelente estadía.
Zahyra
2016-09-18T00:00:00Z
La descripción del anuncio es absolutamente cierta!!!
Isabel
2016-08-03T00:00:00Z
We loved it here! Great place, lots of space, clean, had everything we needed, and safe with a 24 hour gate keeper. Walking distance to a few great places to eat. Would def recommend this place to anyone traveling to the area. If traveling to Costa Rica, I definitely recommend renting a car! Thanks for a great stay. Pura vida!
Justine
2016-11-11T00:00:00Z
Typ av rum
Eget hus/egen lgh
---
Typ av boende
Lägenhet
---
Plats för
5
---
Sovrum
Potrero, Guanacaste, Costa Rica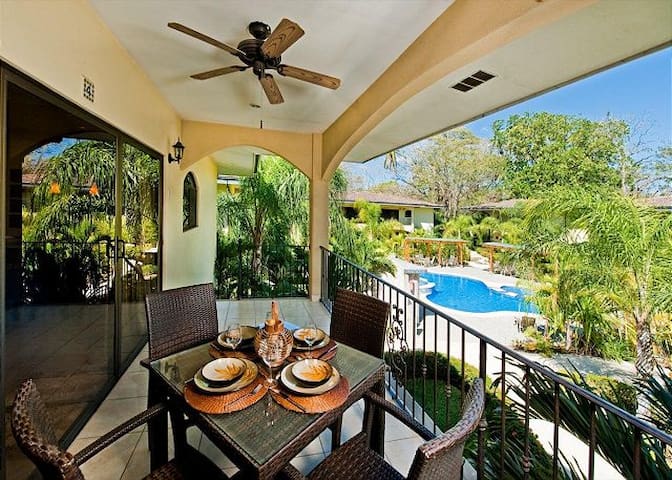 My place is walking distance to the beach (across the road!), yummy restaurants, the Costa Rica Sailing Center, fruit and veggie market, adventure tours, beach front massage, and is 45 minutes from Liberia airport. You'll love my place because of the proximity to the beach and the view of the ocean, the neighborhood, the light, the comfy beds, the kitchen, the comfortable furniture, and you can hear the waves and monkeys!. My place is good for couples, solo adventurers, and families (with kids).
The condo is flooded with light and has a lovely ocean breeze. However, it is equipped with air conditioning as well if needed. This unit is on the second floor and you'll be able to have your morning coffee and breakfast while gazing at the ocean. Or, hang out on the back balcony and wake up to the sounds of howler monkeys in the dry rainforest behind the building.
The building is located on a quiet, dead-end street (Calle Playa Central) so traffic is minimal which makes it safe for kids (and adults for that matter!). Please note that the building does not have an elevator.
Excellent place, huge brand new condo with furniture, 2 bathrooms, kitchen and air conditioning, in a calm area close to food markets and restaurants. Just near the Potrero beach but you better have a car to explore the nearby ones (Flamingo and Conchal were our favorites). And there is a swimming pool right in the yard. The host is very responsive and helpful regarding any questions or issues (those eggs and muffins for arrival were very thoughtful).
Alex
2017-02-12T00:00:00Z
Super comfy place! Pretty clean and close to the ocean. Michelle was very helpful and recommended us lots of places to go around there. Highly recommended for friends or family!!!
Mu
2017-03-15T00:00:00Z
We picked the place by looking through the listings with airbnb. There were no reviews as it was a new listing so we were taking a bit of a risk. We were delighted by the unit. It was spacious and bright with great views of the beach which was a short walk away. This location is near about a half dozen very different beaches and we visited them all. The local food was also amazing from seafood to Memphis BBQ. Michelle was also a helpful and gracious host. We highly recommend her properties.
Nancy
2017-02-26T00:00:00Z
It really does not get much more perfect than this. Brand new beautifully decorated condo with great finishes. Corky and Michelle are both incredibly nice and extremely attentive. The ocean view is amazing. I don't want to leave this place!
Ron
2017-02-19T00:00:00Z
Un muy buen lugar para disfrutar de una placentera estadía en Playa Potrero. Cerca de muchas playas como Prieta, Grande, Danta, Flamingo, Minas, y Tamarindo, también supermercados y algunos restaurantes/bares. Un lugar seguro y Michelle (Dueña) es muy colaboradora, amistosa y de mucha ayuda. Un lugar para regresar definitivamente.
Manuel
2017-03-05T00:00:00Z
We had a very pleasant stay at Michelle's condo. The place was spotless, bed was very comfortable and the pool was a huge bonus and basically private! Thank you very much for having us:) Rob & Emma
Emma
2017-02-22T00:00:00Z
Typ av rum
Eget hus/egen lgh
---
Typ av boende
Lägenhet
---
Plats för
4
---
Sovrum
Potrero, Guanacaste Province, Costa Rica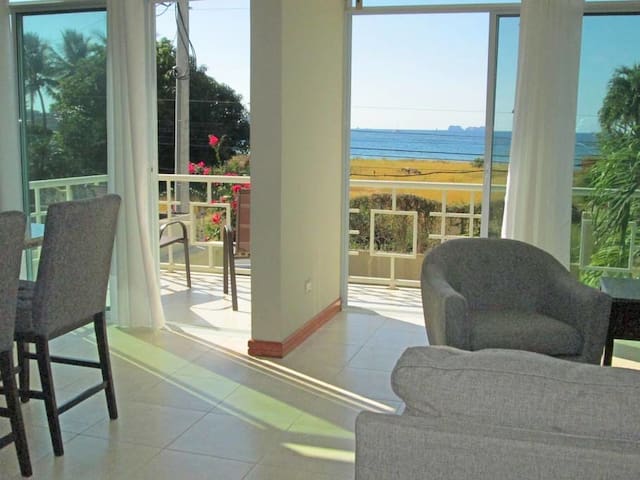 Lugares de interés: Playa Potrero, Prieta y Penca, mas otras cercanas como Flamingo, Conchal y Tamarindo. Te va a encantar mi lugar debido a Es un espacio muy pequeño, pero completo, sin ruido y muy bien ubicado en una zona turística. . Mi alojamiento es bueno para aventureros y viajeros de negocios.
Todo para cocinar Baño Mini-refrigerador compartido
Es un condominio, con seguridad las 24 horas. Bastante silencioso, limpio y relajante.
Walter is a nice host, very kind And helpful, I appreciatte him answering very fast And help me getring a place in a very short advance
Horacio
2016-12-04T00:00:00Z
Typ av rum
Delat rum
---
Typ av boende
Lägenhet
---
Plats för
1
---
Sovrum
Potrero, Provincia de Guanacaste, Costa Rica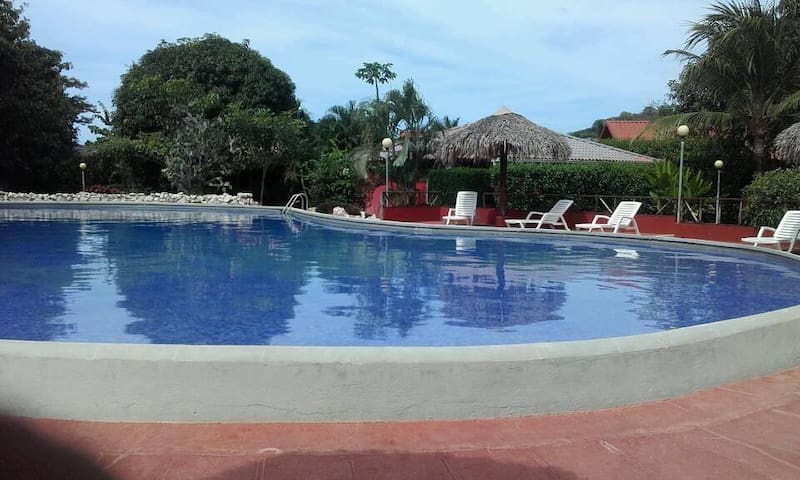 Comfortable and spacious 1 bedroom suite with beautiful high ceilings in a lush, gated complex located in the heart of the local beach town Playa Potrero. Three different secluded beaches within only a few minutes walk, our space comes with friendly animals, a pool and cold water jacuzzi, yoga, and an incredibly relaxing atmosphere. *FREE HEART & FLOW YOGA CLASSES INCLUDED IN YOUR STAY*
Free Heart and Flow yoga classes.
From the initial interest in the sanctuary, Adam and Harriet were friendly and incredibly helpful. They helped with pricing rental cars, setting up shuttles and booking an unforgettable sunset catamaran for our last day. The sanctuary itself is great too! One morning we even had monkeys just feet off our balcony. There are dogs on the property, who are extremely nice and well behaved. We initially felt drawn to the positive energy of the property and Adam and Harriet themselves. We had a wonderful stay and are very appreciative of the warm welcome and help in making the sanctuary a home away from home during our Costa Rican vacation.
Corey
2017-01-05T00:00:00Z
Harriet and Adam are the best! They were so helpful, from booking our transportation to fun tours. The property is beautiful and relaxing. They made us feel right at home, and to top it off their dogs are amazing! If your looking for a cute neighborhood to stay in with good people this is your place. Thank you Harriet and Adam! Hope to come back someday! - Jenn and Cody
Jennifer
2017-03-05T00:00:00Z
Harriet and Adam's place has a lot to offer. Potrero, where it's located, is a quiet little fishing village, so it's perfect if you want to escape from the hustle and bustle of some of the more tourist-oriented areas nearby like Flamingo and Tamarindo. However, if you want more nightlife or fancier restaurant fare, these places are a short drive away. Several not-so-crowded beaches are just a 10 minute walk away. That's where we spent most of our time. The space itself had a lovely little sitting area in the front where it's perfect to read a book and take a siesta in the sun. The hosts themselves were super friendly. They welcomed us personally with gifts and snacks. They also facilitate tours that will come and pick you up right at the front gate. And of course, they offer yoga just about every day. Guests are free to take advantage of all these offers, but there's no pressure to partake. This is also a great place for animal lovers. The hosts own several dogs and cats, and it's easy to spot wildlife around the property like iguanas, parrots, and howler monkeys. I could go on, but I'll finish this review by saying that it's more than worth it!
Edward
2016-12-28T00:00:00Z
Typ av rum
Eget hus/egen lgh
---
Typ av boende
Lägenhet
---
Plats för
3
---
Sovrum
Potrero, Provincia de Guanacaste, Costa Rica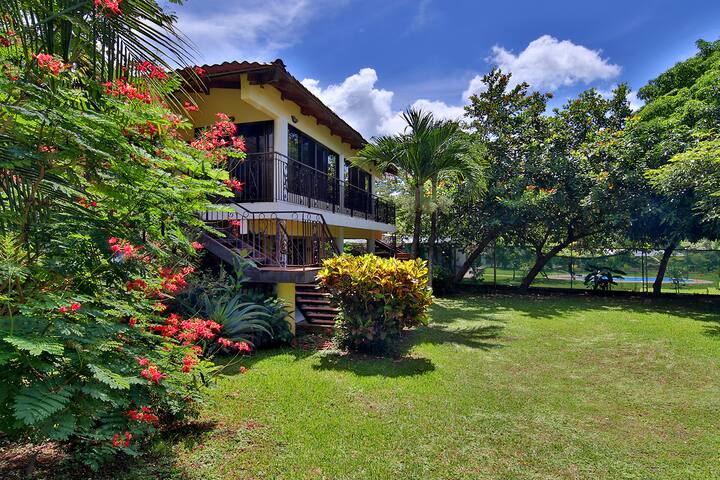 Beautiful Suite to enjoy with your family or friends, 3 spacious rooms and two bathrooms. Each room with a double bed and a hidden single bed, each room with A/C, fully equipped kitchen with A/C and with a nice terrace to enjoy either a good breakfast or a coffee while watching the sunset fall in front of the pool.
Ideal for families, our family suite also has large terrace, outside shower to rinse sand, outdoor sink to rinse your swimwear
Potrero is a very quiet rural village, and with the basic services necessary to give you the greatest comfort. Easy access to supermarket, restaurants and different beaches.
Typ av rum
Eget hus/egen lgh
---
Typ av boende
Lägenhet
---
Plats för
9
---
Sovrum
Potrero, Provincia de Guanacaste, Costa Rica
Las Catalinas - Airbnb
:
I genomsnitt

4.62

av

5

stjärnor från

149

gästomdömen
1

–

18

av

117 Uthyrningar av lägenheter
Ange datum för att se full prissättning. Ytterligare avgifter tillkommer. Skatter kan tillkomma.