This is a spacious, sparkling clean, single family home with a large garage, driveway and a patio. Lemon Grove is a quiet neighborhood just 10 to 15 min drive from San Diego's main tourist attractions. Recommended for: -Families with elementary-school aged children who wish to visit Sea world, The Zoo, the beach, Coronado Island, Balboa Park, The midway. -Business parties needing a place for an extended stay near Downtown. -Adult couples/groups visiting for weekend fun at the Gaslamp District.
Its a Cozy home with 3 bedrooms, each bedroom has a Queen size bed in it, there is a patio, a garage, a kitchen, and a beautiful shower.
This home sits just about 100 yards from the local park ( Berry Park ) Berry Park is a beautiful medium sized neighborhood park where families enjoy. Lemon Grove has a pretty big commercial district with all the Fast food chains, Supermarkets, Restaurants, Bars, and lots of Retail. This Neighborhood is centrally located in the San Diego Metro Area, a short drive to Coronado Bridge and the Coronado Island, San Diego Zoo, The Gaslamp District, The Midway museum, Viejas Arena and Balboa Park among others but I would say that the best of all amenities is the quiet neighborhood. Why stay downtown and deal with the traffic, noise and crowds if you can stay 10 minutes away and enjoy your stay in a quiet environment?
This was our first Airbnb experience so I wasn't sure what to expect. Guillermo did an amazing job of making us feel right at home and answered every question we had within minutes of us asking. The place was exactly what was described, very clean and perfect for 6 people. Brought my two kids and felt safe and at home. 15 minutes from downtown, for the price we couldn't beat it. If we ever go back to San Diego we will be staying in Guillermo's place again for sure!
Joshua
2016-08-30T00:00:00Z
Guillermo was a really great host and our group of 5 greatly enjoyed staying here! He is very fast to respond to any of our questions and very helpful. This is probably one of the best AirBnB experiences that I have ever had. It is just a little ways from downtown San Diego and one person in our group did rent a car so it was awesome to have a garage. It was also very inexpensive to travel to and from San Diego with Lyft/Uber. It was very clean, a good size for our group, and it was great to have access to a full kitchen! I would highly recommend it to anyone who is staying in San Deigo, very good value for the price!
Natasha
2016-10-04T00:00:00Z
The home was in absolutely great shape, and the whole experience superb! Thank you!
Alexei
2016-04-26T00:00:00Z
This home was most accommodating with all the necessary amenities. Plenty of room for the whole family. Close to San Diego! Even walking distance to a nice playground for children. Guillermo was a great host and checked in with us to make sure all was ok. We would highly recommend!
Diane
2017-03-08T00:00:00Z
Guillermo was very helpful and was always available if we needed anything or had a questions. The house was very nice, clean and supplied with essentials. Will rent again if it's available.
Theresa
2016-09-19T00:00:00Z
My experience at this property with the host was great! Efficient and quick communication/response. This was my first Airbnb experience and it left a great first impression for my friends and I. The house was spacious enough for 6 people and it was kept clean when we arrived. Thanks Guillermo!
Elsa
2016-05-31T00:00:00Z
Amazing house, nice host. Had a very pleasant stay, we were really surprised to see that Kitchen had all the things we need for our 3 night stay, plus the garage access through the house made things easy to move things from our car when we need it, would definitely stay again whenever we plan a trip to Sandiego.
mohammad
2016-02-23T00:00:00Z
Had a nice stay in SD at this home. Plenty of room for our family of 6. Short drive to downtown and beaches, great location.
jessica
2016-03-17T00:00:00Z
Typ av rum
Eget hus/egen lgh
---
Typ av boende
Hus
---
Plats för
6
---
Sovrum
Lemon Grove, Kalifornien, USA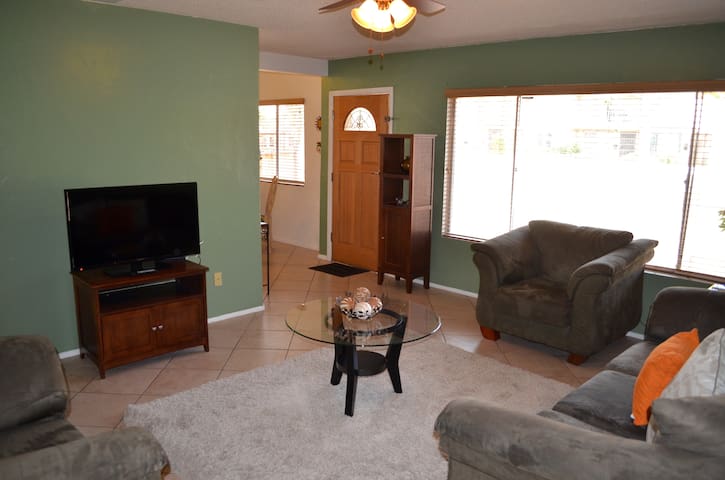 Casa de Paz is a uniquely handcrafted artist's home inspired by the natural beauty of the Old-World European and Mediterranean way of life. This three-bedroom two-bath overlooks a rolling canyon, with quick highway access, 5 minute drive to the Gaslamp/Downtown/Little Italy, and 10-15 minutes to airport and major local beaches, Casa de Paz is the perfect getaway for those who want a peaceful getaway with the convenience of being near to all the action.
Guests have lovingly nicknamed the abode, Casa de Paz (House of Peace) for the special peaceful atmosphere the property embodies. As artists and world travelers, people of great patience, peace and love, Casa de Paz is truly a creation of that spirit. Every spare inch of the house was handcrafted in that essence. With a deep respect to the past, the decor, furnishings, stone-work, and rugs all hold stories of many travels and lives lived around the globe. For this reason, the guests who enjoy this unique space the most have an eye for detail and an uncanny ability to sense the stories of humanity behind each article in the home. The Basics: Casa de Paz comes fully equipped for living with all the bedding, bath towels, beach towels, toiletries, and kitchen supplies (dishes, cookware, coffee maker, utensils etc) that you might need. We have a television in one of the living areas, connected to a Wii with a huge collection of streaming movies, documentaries, and television shows provided by Netflix. There is a master bedroom with queen bed, a private en suite bath and double french doors that open to a large terra cotta tiled balcony that overlooks the canyon, pool patio, and rising moon. There are two additional bedrooms, one full guest bathroom with a shower, two large living rooms, a formal dining room for 6, a modern marble kitchen with a 3 person dinette, and a smaller private balcony off the living room nearest the kitchen. Out the backdoor from the kitchen, guests can make their way to the backyard and rolling canyon that sits on several acres of land. There is a large pool patio and a pool house for laundry. This house is perfect for art lovers, nature lovers, rustic designers, world travelers, romantic getaways, quiet family focused getaways, and meditative retreats. Because of the unfenced pool patio, surrounding cacti in and outside of the home, and the delicate art work in and around the home, parties traveling with young children must be advised that they are to watch their children carefully at all times.
Even though the property is located just a few minutes from downtown, it feels like a rural countryside with large plots of land. It's perfect for people who enjoy countryside living, complete with rooster morning wake-up calls to boot. We have the occasional midnight coyote howl, or dog barking in the night, but we also have the sound of the nightingale and get to enjoy the quiet of the canyon by moonlight. If you happen to be bothered by sound, I've left earplugs in the cabinet for your use.
Andrea & Miro's home is absolutely amazing! The home is tucked in a quiet neighborhood in lemon grove and has plenty of stores and gas stations nearby. We stayed the weekend of December 16th 2016 for the Raiders/Chargers game. GO Raiders! Trip was a success thanks to this cozy getaway.
Jonathan
2016-12-19T00:00:00Z
Andrea place was a perfect location for our group. We enjoyed our stay and were close to all the activities of San Diego. Andrea was ready to make sure our stay was comfortable.
Brenda
2016-03-19T00:00:00Z
magnifique endroit et très très belle maison très atypique avec un accueil très chaleureux merci encore
Odile
2016-09-19T00:00:00Z
Andrea has a beautiful home. She responded to any questions I had. My friends and I greatly enjoyed our stay there. The home is extremely spacious. We enjoyed watching movies in the living room and we enjoyed the back yard. We went swimming a few times in the pool and it's very clean. We had a campfire our last night. It was perfect. We also enjoyed the kitchen. We enjoyed cooking breakfast in the mornings. They kitchen was fully supplied with anything and everything we needed. Andrea and her husband were nice enough to stock the fridge with milk, eggs and juice. Those things definitely came in handy. She also left us a greeting note along with a bottle of wine and some chocolates. It was so sweet of them. And it was such a beautiful touch. There was plenty of toilet paper and other necessities for our stay. We did have some bugs in the house. However, when I mentioned this to the host she was proffesional and said she would have a look at it and hopefully fix it for future renters. Overall we enjoyed our stay and would definitely come back to Andreas wonderful home. Great home and wonderful hosts. Had a great experience.
Maria
2015-04-19T00:00:00Z
Andrea was an amazing host, leaving us a basket full of goodies and fantastic recommendations for places to eat and see. Her home is gorgeous and well-stocked, and the property is super cozy with a beautiful pool, trampoline for the kids, and a hammock for an afternoon nap. There is even a fire pit in the back. The house and property itself were perfect for our group of six. The only drawback of this listing is the neighborhood. We enjoy taking walks, and the house is built on a big hill with no sidewalks. People really speed through the neighborhood. Someone even commented to my husband while he was out walking with our girls that she was "nervous" that he could get hit (she was speeding and slowed down to talk to him). There are also chickens in the yard next door. Depending on whether you are a heavy sleeper or not, you may get a very, very early morning wake up call from a rooster. I was only woken up the first night of our trip, but other members of the group were affected more. Bring earplugs if you are a sensitive sleeper.
Melissa
2015-05-09T00:00:00Z
We loved our stay in Miro's and Andrea's place. It's as beautiful as in the pictures. Also, it's in a convenient location as it's fairly close driving distance to Old Town, Little Italy, Pacific Beach, the airport, and other places in San Diego that we wanted to visit. There were some things about the house that caught us by surprise, but it's mainly our fault for not reading the listing closely enough. The house does get somewhat cold, especially as we stayed in December and temperatures in San Diego were on the cold side during the week we were in town. As there's no central heating, it was challenging to keep the house warm. Miro and Andrea do provide several space heaters, which are great for keeping the individual bedrooms warm, but we had to accept that the larger living spaces were going to remain cold. It wasn't a huge deal, but keep it in mind if you're planning a stay during the winter months. Overall however, we really enjoyed our stay in Miro's and Andrea's house.
Joseph
2016-12-30T00:00:00Z
The house was very spacious and like the pictures, just a bit older than expected. The only complaint we had was the noisy Rooster in the next house over starts at 4:00AM. It was hot weather and due to no air conditioning the windows had to be open. The host were very nice and accommodating.
Loretta
2017-03-12T00:00:00Z
Andrea was extremely communicative and was very quick to answer any questions we had. The house is a very beautiful space with lots of room for anything you need to do. The decor is great, the grounds are well-kept, everything was very clean, and it was an overall great place to stay for our weekend in San Diego!
Bob
2016-04-11T00:00:00Z
Typ av rum
Eget hus/egen lgh
---
Typ av boende
Hus
---
Plats för
6
---
Sovrum
Lemon Grove, Kalifornien, USA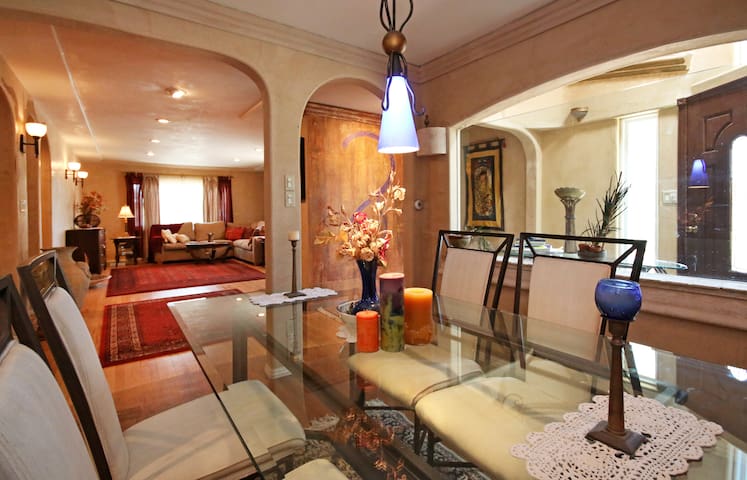 Quiet guesthouse 10 minutes from downtown San Diego, the Convention Center, Little Italy, and 32nd Naval Base. 15 minutes from the San Diego Zoo, Balboa Park, Coronado Hotel & Beach, and Little Italy. 25 minutes to Old Town, Sea World, Ocean Beach, Point Loma Sunset Cliffs, Mission Beach, and La Jolla Shores. 15 walk to Trolley, and Bus lines, Grocery Stores, lot's of eats on Broadway Ave , fast food, and restaurants.
Guesthouse is at the rear of the main house, the main house is also occupied by guest, or by the owners at times. nonetheless the guesthouse has its own entrance, with a new beauty rest full size comfortable bed. We provide zippered allergy protector for pillows, and matters. towels, and fresh linens, HD TV with Netflix, Iron and iron board. Private bathroom with towels, complimentary shampoo conditioner, Body wash, a few hair products, and a hair blow dryer. Kitchen with dining area fully equipped with refrigerator, stove, dishes, pots, etc. Microwave, coffee maker and toaster including complimentary coffee and tea. Secluded patio with BBQ, Grill, table and chairs
This is a quiet neighborhood within minutes walking distance to restaurants and diner where they serve great breakfast. Coops Barbecue, Lidos Italian Cuisine, and El Pollo Grill ( a Sonoran grill) are my favorites. Grossmont Center is within 2 miles drive lots of restaurants, movies and stores.
Jessica was very helpful and welcoming. The house is small but very cozy and perfect for a weekend getaway.
Haidee
2016-08-21T00:00:00Z
Jessica is a very easy going & fun host. We love chatting with her & she would nicely recommend us places to go. We miss her & her lemon tree :)
Toby
2016-04-05T00:00:00Z
Jessica was very sweet and communicated well. Gave plenty of great recommendations for places to eat and go in the area which was great! The space is as pictured.
jenina
2017-01-30T00:00:00Z
Jessica is a wonderful host! She is welcoming, friendly, and helpful. The accommodations were as described. She also left us water, beer and snacks in the fridge. The neighborhood was very quiet and it takes only 20 minutes with trolley to downtown. We could extend our stay by one day without any problems. Thank you for everything!
Florian
2016-10-06T00:00:00Z
Jessica was the best host! Her guest house was the perfect short getaway! Can't wait to come back :)
Jessica
2016-05-10T00:00:00Z
Jessica provided a lovely and comfortable space.
Sasha
2016-08-24T00:00:00Z
I did enjoy my stay with Jessica. She made me feel welcome. She offered to come pick me at the airport,  had fruits for me on arrival, gave me her phone charger cos I didn't have an adapter, took me to d beach with her friends, She helped resolve issues I raised immediately and even dropped me off at my next destination .....she was really good.. She did above and beyond the necessary...  The accommodation and environment were as described
Bunmi
2015-09-15T00:00:00Z
Jessica was an absolute sweetheart. She made us feel right at home and it was a pleasure to get to know her. She was always quick to respond via text or phone call. The room she shared with us was beautifully and thoughtfully put together. The kitchen is well equipped. We had an unforgettable experience!
Juan
2015-05-30T00:00:00Z
Typ av rum
Eget hus/egen lgh
---
Typ av boende
Hus
---
Plats för
2
---
Sovrum
Lemon Grove, Kalifornien, USA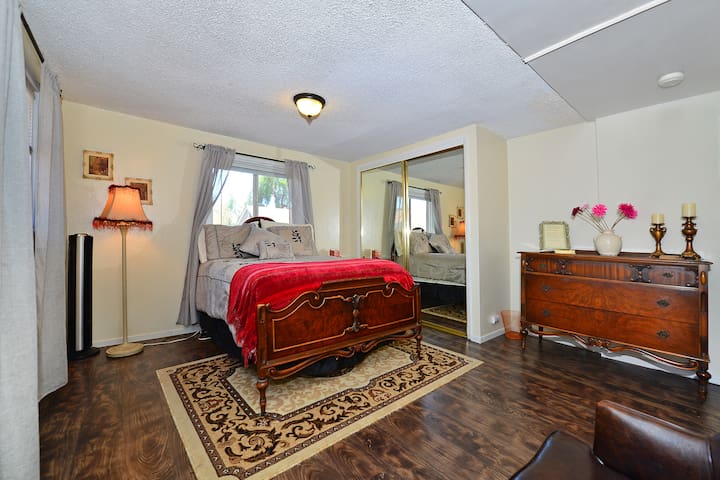 This is a large bedroom with 2 queen beds, a seating area and beautiful bathroom! The house is a stunning, historic 1920's home on a large, safe property.
Motherland is a great place because of the ambiance and the outdoors space. The property has a very big yard with century-old trees, a lot of flowers and herbs. The Rooms are big and very quiet and there are a lot of areas where you can relax. The House is perfect for couples, solo adventurers, and business travelers.
The neighborhood is very safe both during the day and the night (the House is close to the police station). Just a couple of blocks away you will find public transportation (bus and trolley to downtown San Diego, La Mesa, Grossmont, Santee) and grocery stores (Sprouts and 99cent Store)
Typ av rum
Eget rum
---
Typ av boende
Hus
---
Plats för
4
---
Sovrum
Lemon Grove, Kalifornien, USA
Mid Century beautiful home, newly remodeled. Spacious rooms. House is 15 minutes from downtown and close to a trolley station. 2 private bedrooms available and private full bath. If you have any questions please contact us. Updates: we do have backyard chickens.
We are renting out 2 private rooms on the first floor. Each room has a queen size real bed. Common area is shared and it includes big living room, kitchen, dining area. Rooms and private full bath are separated from common area by corridor. Me and my husband currently live on the second floor on opposite side of the house. We have a big yard and a garden.
We are located 15 min by car east from Downtown. Neighborhood is nice and quiet. We have trolley station 10 min walk from our house. It is about 8 min drive to Walmart and 5 min drive to Sprouts, Starbucks, Smart & Final. We also located 15 min away by car from San Diego State University.
Casa molto confortevole Yana e suo marito sono stati disponibilissimi peccato essere rimasti solo una notte
Gianni
2015-09-20T00:00:00Z
Yana was very friendly and welcoming from the moment we arrived. Her home is absolutely beautifully decorated and I slept very comfortably on the queen bed. I arrived for a one night stay along with my sister and friend to attend a wedding nearby.
Giselle
2016-06-12T00:00:00Z
Yana is a very nice host, and she has a very lovely home. My friend and I spent a great time at her home.
Yanan
2016-01-01T00:00:00Z
Perfection!! Everything was Devine. We got greated by Yanas husband since she was feeling a little sicky but it was so comfortable as soon as you walked in. Very nice humble people! The house was super accommodating, the room was very private and the bathroom was prestine! Everything was so open to use and it literally felt like home. I would def come back!!
Jessica
2015-11-21T00:00:00Z
很舒适的住宿环境。yana一家都很棒,住在一起,但却很注意相互不打扰,给我们家的感觉。
Zibin
2016-07-31T00:00:00Z
Yana's place was very cozy and clean. I really liked how they decorated the place (modern and minimal). The room was clean, comfortable, and I really liked the ceiling fan. The room and bathroom was in one corner of the house so there was plenty of privacy. The bathroom was top notch and she provided everything we needed. The room had a tv but no cable or hdmi cord so it was more just for decoration (not a big problem but something I noticed) they have very friendly pets (dog and cat) it is only a 15-20 minute drive to or from sd. I would definitely recommend staying at yanas!
Jack
2015-07-13T00:00:00Z
There is a reason this place is rated 5 stars, Yana and Paul are wonderful hosts and the rooms are nice. Had gone there for a weekend with my wife and one year old. They were very understanding and patient when my son became cranky on the first night. My son absolutely loved the place and their pets. They were very helpful and gave useful tips about the places we wanted to visit.
Vijay
2016-06-21T00:00:00Z
Her rooms were clean and organized. They host us with quick communications.
Hideyuki
2016-01-16T00:00:00Z
Typ av rum
Eget rum
---
Typ av boende
Hus
---
Plats för
4
---
Sovrum
Lemon Grove, Kalifornien, USA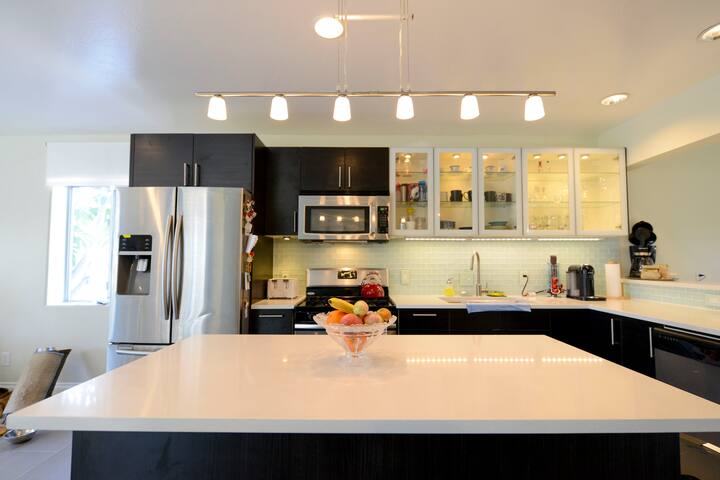 Great value for 3 bedrooms and 2 bathrooms. Beautiful home with solar power and filtered water. Water softener, Central air and central heat make your stay very comfortable. Pet free. Parking in the driveway and the trolley close by.
Three bedrooms, all with queen sized beds, available in well furnished home. There are two bathrooms also. The couch is a pull out sleeper couch and I have a fold out bed and sleeping bags if needed. The 80 dollar price is for 2 people in one room. Each additional guest is 40 dollars per night. A gorgeous kitchen is at your disposal. Fun atmosphere to enjoy the San Diego lifestyle. I've lived in San Diego for 30 years and can help you plan your time while in town. I still live in the home in a separate apartment above and behind the garage. The house is centrally located and is 10 to 15 minutes from Downtown, Sea World, the Zoo, and the Beach. Two Hi Def Televisions and Wi Fi on site. Great place to BBQ and enjoy the outdoor patio. The San Diego Trolley is only a four minute walk from my house. I look forward to helping you enjoy San Diego.
Safe neighborhood. Close to downtown and trolley.
We loved staying at Steve's place. The house is spacious, nicely decorated, very quiet. The backyard is awesome, a great place to have breakfast in the morning and watch a movie late at night. Steve is a great host! Provided us with lots of information, tips, coupons! Due to him we tried 4 beaches in 3 days, ate at nice places, felt the atmosphere of the city. We highly recommend him! Thank you, Steve!
Vadym
2014-06-18T00:00:00Z
I definitely recomend this place. Mfriends and I had a really great time. Steve is a really awesome guy. He was very helpful and friendly to all of us. The house is beautiful and has a really nice view. We are hoping to back again soon! Thanks for everything, Steve!
Blanca
2017-02-05T00:00:00Z
Steve's house is located in a quiet neighborhood with plenty of restaurants and groceries within 10min driving distance. House is clean and well decorated with all necessary daily amenities. We spend most of our time hanging out in the backyard, which is certainly one of the best I have ever been to. The recliners are perfect for napping after a rich meal or a long day of tourism outside. The bonus fun of the house is the "lamp switch hunt" if you want to explore Steve's collection of lamps. Steve is a very cool host with great hospitality and friendliness. We missed our flight and arrived much later than scheduled. Steve followed up with us throughout the day and patiently waited to show me around the house upon my arrival. The cakes and milk he offered certainly enlightened my day after long layover the airport. The restaurant he recommended was definitely one of the most memorable highlights of our stay in SD. Staying in his house was very relaxing like visiting a long-time-no-see friend. He would chat with you about your trip and offer his perspectives / suggestions for your trip planning. Overall, I would strongly recommend this house to anyone, especially families with busy tourism schedules looking for a place to stay and relax after a long day outside.
Jie
2015-03-13T00:00:00Z
Awesome home. Great backyard, with music and very comfy chairs. The Christmas lights in the back were also a great addition! The home was very nicely decorated and well kept. Super happy with the place and location. Steve was awesome! Always made sure we had everything we needed. Great experience overall
Jay
2016-02-14T00:00:00Z
Hi there. Steve is a very nice host. He provided us everything we need including umbrellas and always willing to help us. The house is warm and comfortable. I would recommend to stay here.
Tianwei
2015-12-23T00:00:00Z
Steve was a great host and showed our group a good time. His home was very accommodating with three bedrooms, a large living room and a great backyard. His place is located within convenient access to many of the San Diego landmarks, and he offers great ideas of things to do in the city. Steve had coffee ready every morning and was easy to get along with. Highly recommended.
Carly
2014-01-02T00:00:00Z
It is a very nice house.We had a wonderful time in San diego.Steve is a nice host who gave us a lot of advices on visiting and shopping.We will choose this house if we come here in the future.
Dylan
2015-04-25T00:00:00Z
We had a great time staying with Steve. We were in San Diego for the Monday night football game and being so close to Qualcomm Stadium was perfect. It was a pleasure meeting Steve and "concierge" service was awesome if he is ever in the Prescott, AZ area I hope we can return the favor.
Edward
2015-10-13T00:00:00Z
Typ av rum
Eget hus/egen lgh
---
Typ av boende
Hus
---
Plats för
8
---
Sovrum
Lemon Grove, Kalifornien, USA
New to Airbnb?? Use this CODE when booking to receive $35 OFF your next stay: www.airbnb.com/c/christinag307 This spacious home is great for families, large groups, and adventurers. Only 15 minuets away from downtown San Diego, and 20 minuets from the airport, many beaches, and SeaWorld. Walking distance to trolley and bus stops. You'll enjoy the neighborhood, large comfy beds, kitchen, and open space. The large backyard has a bbq grill, and play area equipped with a slide and toys.
Christina was great, my friends and I really enjoyed our stay!
Stephanie
2017-02-26T00:00:00Z
Our stay was great, the house is very clean, and plenty of room for us (4 adults and 3 kids), she even has a playroom for kids! Christina was quick to respond. Would definitely recommend!
Anthony
2016-08-02T00:00:00Z
This is a nice home for families to get together.
Janet
2016-11-26T00:00:00Z
Great house , was great for my big group of adults and everyone loved it . Christina was fast in her responses and even let me check in a little early . Would definitely stay Again .
Rebecca
2016-11-13T00:00:00Z
Christina's place was perfect for our large group of 10. There were plenty of beds and it was very clean. The location is very private although there were guests staying in the guesthouse in the back. The house is 15-20 minutes away from downtown and a little bit far from popular tourist attractions but it was fine for our one night stay.
Michelle
2016-12-11T00:00:00Z
Christina has a wonderful house and set the house up wonderful for us to enjoy. The place was easy to access and Christina was very responsive.
Derek
2016-07-18T00:00:00Z
Our party of 10; 7 adults & 3kids felt very comfortable at Christina's home. Her home is warm & inviting. Shows better in person than the pics. VERY clean & spacious. Christina is very prompt to reply. Would recommend & would stay there again.
Norma
2016-10-09T00:00:00Z
We loved having a place to stay where everyone had a room of their own to sleep in. It is a small home but well well prepared for having guests stay there.
DEBORAH
2017-03-20T00:00:00Z
Typ av rum
Eget hus/egen lgh
---
Typ av boende
Hus
---
Plats för
12
---
Sovrum
Lemon Grove, Kalifornien, USA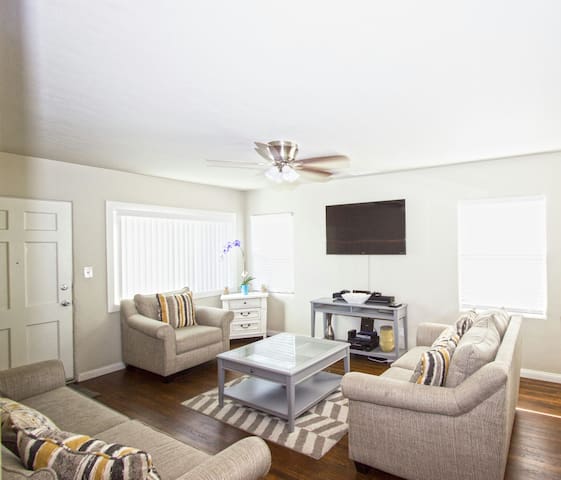 warm, sunny, country French, interior, panoramic views with large covered patio, cozy fire pit, BBQ, wood floors, large guest room, security alarm, quiet neighborhood, spacious parking, partial time shared full bath, owner, RN, 5-13 miles from 6 major hospitals, looking for healthcare professional traveler, preferably female with multi week or month contract.
Looking for travel RN's, RT's, PT's, specifically female, must have travel contract at local hospital, booking preferred for extended stay for entire contract.
Quiet neighborhood with wide streets, nice neighbors
Typ av rum
Eget rum
---
Typ av boende
Hus
---
Plats för
1
---
Sovrum
Lemon Grove, Kalifornien, USA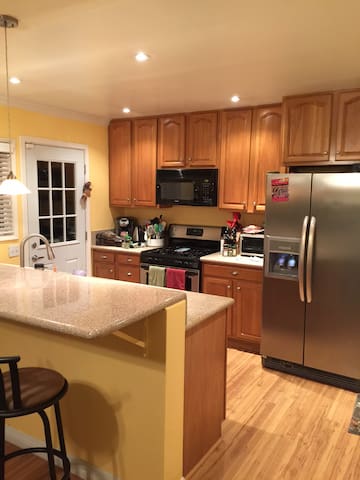 Cozy and centrally located! We are 1.5 miles from the Trolley. 1 queen bed in a shard room, 47" Flat Screen TV, and full bathroom access. Enjoy our newly updated kitchen, full bathroom, and 1 acre yard! We welcome you to our home. 420 friendly!
Typ av rum
Delat rum
---
Typ av boende
Hus
---
Plats för
1
---
Sovrum
Lemon Grove, Kalifornien, USA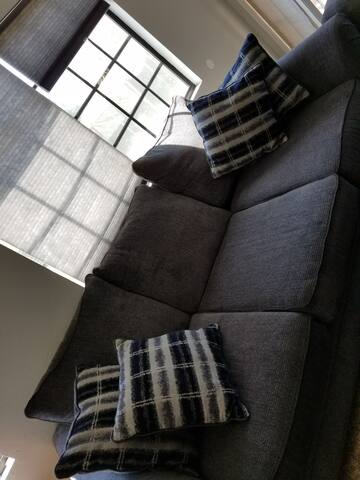 My comfortable and quaint bedroom includes a driveway, (no need to park on the street), relaxing, secluded porch and wifi/ cable connection with flatscreen TV already hooked up in the spare bedroom. 15 minutes from the San Diego Airport and less than 1/2 mile from I-125 N/S.
Private driveway!! Freeway 125 North and South less than .5 miles away!
The peacefulness/ privacy.
Typ av rum
Eget rum
---
Typ av boende
Hus
---
Plats för
2
---
Sovrum
Lemon Grove, Kalifornien, USA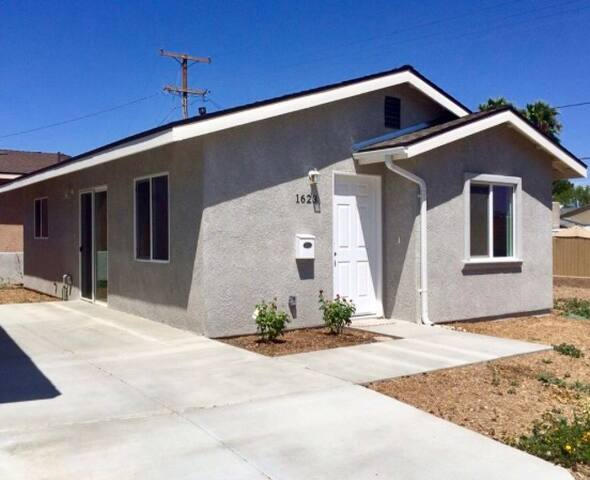 Cannabis central looking for anyone interested in a place to stay for a week or a year :) We are in the Cannabis industry here in San Diego. I'm 45, friendly, articulate, educated, my roommate is 31 from Jamaica. We're flexible and polite. Text only please. Peace!
Typ av rum
Eget rum
---
Typ av boende
Hus
---
Plats för
1
---
Sovrum
Lemon Grove, Kalifornien, USA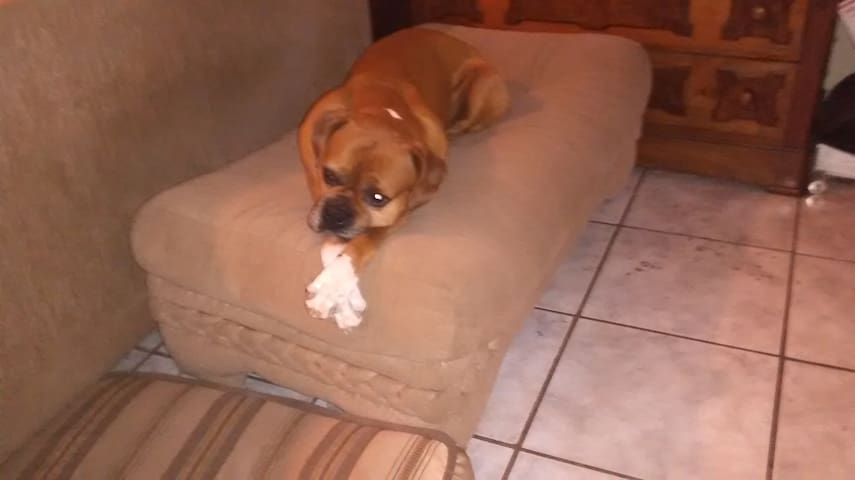 This is a private suite with bathroom, full kitchen, private entry, with side yard n table, with pool access. Centrally located, 15 mins to downtown San Diego
Room with queen size bed , tv n blue ray, couch, large closets, restroom with shower n tub. Full kitchen, table , microwave, coffee pot, toaster. Dishes
Safe , very little traffic
This place worked out well for me working on a project about 20 minutes away. It has a kitchen and the use of shared laundry. Tina and her family were accommodating and very nice. Over all nice experience.
Peter
2016-04-28T00:00:00Z
Could not ask for a nicer place or nicer people. Love it!
Dawn
2016-06-01T00:00:00Z
Tina's space was a dream. While it was attached to the main house, the private entrance and side yard made it feel completely private. The family that lived in the main house did not bother us once, although there was some noise in the mornings and afternoons from small children that lived there. We would definitely stay here again!
Ricky
2016-08-29T00:00:00Z
Tina is very friendly and the neighborhood is very quiet. There's plenty of parking and the house is very clean. The area is easily accessible by car. Would love to stay here again.
Anastacia
2016-09-05T00:00:00Z
This is our second time using airbnb...We've had such good luck with our hosts. Tina is a great hostess. She is very sweet and was so accommodating. She made sure we felt right at home and was comfortable. The location of the house was great. The street was not busy and had plenty of parking. It was 5 minutes from any eatery, gas station or grocery store. It was approximately 15-20 minutes from where we needed to be (Coronado) and it was easy getting there. I also didn't feel uncomfortable. The neighborhood was safe. The neighbors are very quiet and respectful. The house had everything we needed: full sized refrigerator, oven, stove top and microwave. Staying here actually saved us money since I cooked all our meals, instead of eating out. She had pots, baking pans, all types of utensils, dishes, etc there that you could cook pretty much anything you want. I would definitely stay here again!
Sherri
2017-03-20T00:00:00Z
We had an enjoyable time at Tina's home. She was very friendly and prompt to respond to text. We would go back when in the area.
Laird
2016-07-13T00:00:00Z
Spacious and comfortable! You won't need anything extra while staying here as Tina has made sure you are well stocked on everything. The bed is also very comfortable and I loved how many windows the listing had (all covered by curtains). Tina was a pleasure to work with.
Cianna
2017-03-30T00:00:00Z
The place was as-described. Tina was a great host.
Michael
2017-03-01T00:00:00Z
Typ av rum
Eget hus/egen lgh
---
Typ av boende
Hus
---
Plats för
2
---
Sovrum
Lemon Grove, Kalifornien, USA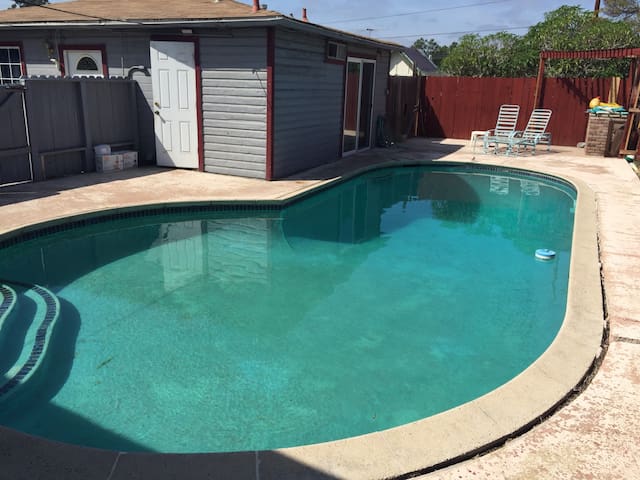 My place is close to the beach, art and culture, and restaurants and dining. You'll love my place because of the outdoors space and the location. My place is good for couples, solo adventurers, business travelers, and families (with kids).
Typ av rum
Eget rum
---
Typ av boende
Hus
---
Plats för
2
---
Sovrum
Lemon Grove, Kalifornien, USA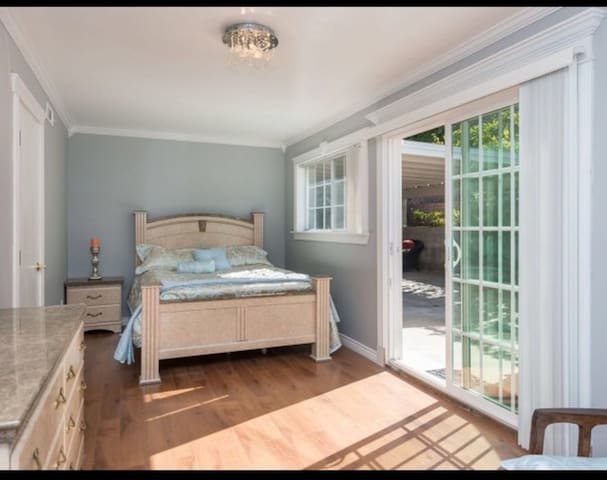 My place is close to restaurants and dining, the beach, nightlife, family-friendly activities, and public transport. You'll love my place because of the coziness, the kitchen, the location, and the views. My place is good for couples, solo adventurers, business travelers, and families (with kids).
Typ av rum
Eget rum
---
Typ av boende
Hus
---
Plats för
2
---
Sovrum
Lemon Grove, Kalifornien, USA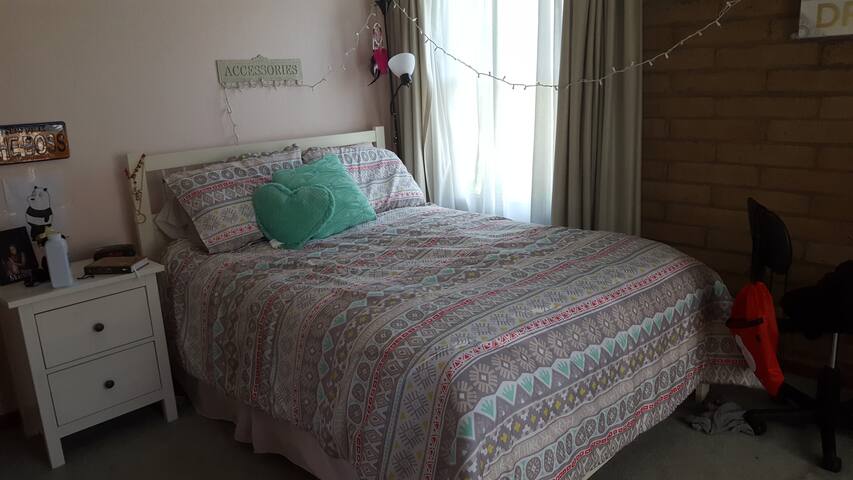 This listing is for a private bedroom in a 3 bedroom house in the city of Lemon Grove, just about 6 miles east of Downtown San Diego. Lemon Grove is a quiet neighborhood but with all the major retailers and restaurants nearby. Access to the freeway is a straight shot about 1 mile away, once in the freeway you are 10 minutes to everything: Balboa Park, Downtown, the Convention Center, The Zoo, Qualcomm stadium, Petco Park, Coronado Beach, Ocean Beach, Little Italy, Hillcrest,
I love the quietness, there are no ugly characters roaming around, lots of trees and birds. Berry park is a beautiful family oriented park one block away.
Maxtla was extremely welcoming and accommodating. She was very considerate of my personal space and needs. If ever there was something that needed to be addressed she was attentive to quickly provide those quickly particulars. The space was very spacious and clean and had every necessity and amenity that one could desire or need. I would highly recommend staying with them again.
Paul
2016-10-12T00:00:00Z
Typ av rum
Eget rum
---
Typ av boende
Hus
---
Plats för
1
---
Sovrum
Lemon Grove, Kalifornien, USA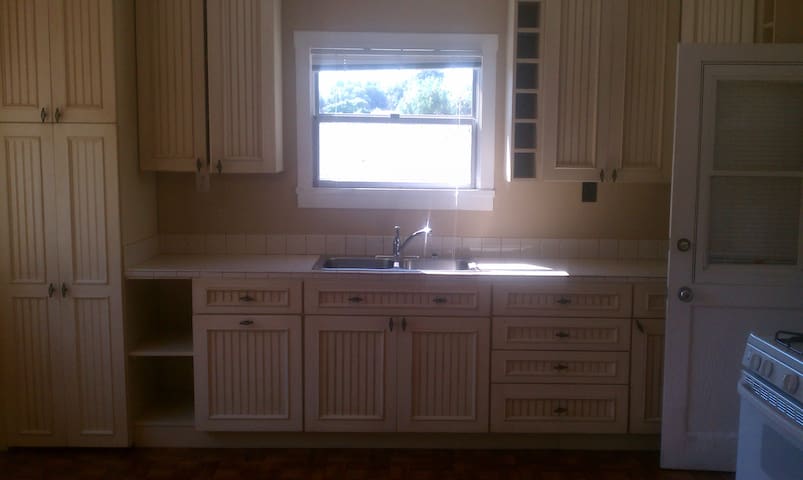 1 Bedroom available in the City of Lemon Grove. The neighborhood is quiet. Did you know our city has the greatest climate on earth? Sure does! It has its own entrance and has a full bath and a queen size bed.Xmas
1 bedroom available. It has its own entrance and has a full bath and a full size bed. There is no kitchen but there is a microwave. 32 inch TV included with Netflix and fast wifi. Unit is separated from the main house which is on a large lot with the main house and casita. The property has one other residential unit at the far rear of the lot which i occasionally occupy. I also have a casita, small detached home in the rear of the property that is being rented in July. The pricing is higher but it accommodates up to 4 people and has a kitchen. if you are interested in the 1 bedroom or the casita please contact me. Gated parking included for 1 car but there is street parking as well. its a 7 minute walk to the train/trolley and a 15 ride to downtown. Internet is available.
Great place, secure, comfortable, and quiet. Felt like living in a guest house!
David
2016-07-04T00:00:00Z
I liked it here :) good time
Maggie
2016-11-15T00:00:00Z
This place was amazing, very well kept
Darcus
2016-09-05T00:00:00Z
Gabriel and his wife were excellent hosts. They were very accommodating but gave me privacy. The bed was comfortable and it was a quiet neighborhood. I enjoyed my stay.
Jesse
2017-03-17T00:00:00Z
Typ av rum
Eget rum
---
Typ av boende
Hus
---
Plats för
2
---
Sovrum
Lemon Grove, Kalifornien, USA
Hi! We are renting out our private master bedroom with a half bath (sink, toilet) for a couple, traveler, etc to stay in. There is a shared bathroom in the hallway just outside of the master bedroom that can be used to shower but you will have your own space for the most part. Conveniently located 15-20 minutes by car from downtown San Diego, 20 minutes from Airport, and 20-30 from most beaches. Trolley Station, 10 minutes from house walking and once on trolley only 30 minutes to downtown area.
We have a kitchen, two bathrooms; a half bath listed in private master bedroom and a shared one that has a shower in it, dryer and washer, plenty of parking with up to 2 additional cars, living room, a lot of backyard space to spread out.
Located outside of city, very quiet and relaxing suburban type area, we are within walking distance of a few stores/restaurants, within driving/trolley distance of many popular destinations around San Diego.
Cecilia and Jeff are awsm made my girlfriend and I feel welcome from the start. We got to know they and can say we made new friends. Location was great 15-30min away from everything. We hit up 5 different beaches in 2 days.
edgar
2016-08-14T00:00:00Z
It was a pleasnat stay at cecilias s home. its a lovley couple. we booked one night before and stayed for one night. you have here everything you need and both of them help you out if you need trip advises. we can fully recommend that place.
Armin
2016-08-01T00:00:00Z
Our stay at Cecilia and Paul's place was great! The place was conveniently located near food places and grocery stores. Their house was very clean and parking was not a problem. The bedroom had its own own restroom, mini fridge and its own entrance which was also convenient to not feel like we were disturbing by going in and out. They provided amenities such as towels, shower essentials and welcomed us to use their kitchen. I would highly recommend staying at their place, Cecilia and Paul were both amazing hosts!! Would definitely stay again!!
Erika
2016-07-17T00:00:00Z
Apesar de não ter conhecido a Cecilia pessoalmente, tudo na casa estava como anunciado. O quarto é grande, limpo e espaçoso. Nada a pontar. Preço justo e a comunicação com o anfitrião foi sempre positiva.
Ivo
2016-08-11T00:00:00Z
Cecilia and Paul were very friendly, communicative, and accommodating hosts. The place was close to grocery stores and everything and the room was spacious and quiet. For the two nights we stayed, there wasn't wifi available which I believe was only temporary. They were very honest and explained that it's because they have just moved in and internet wasn't set up yet. We had a nice and comfortable stay, and if we're back in the area, we'll definitely stay again!
Elaine
2016-07-25T00:00:00Z
Cecilia and Paul were very welcoming and helpful. The room was nice and cozy with everything as described. Location is a short drive to the freeway and parking was not an issue. I would stay here again, when I plan my next trip.
Cheston
2016-08-07T00:00:00Z
Paul and Cecilia provided us a comfortable place to stay! They are easy going people and keep the place organized.
Qingyan
2016-07-19T00:00:00Z
The host canceled this reservation the day before arrival. This is an automated posting.
Laura
2016-08-19T00:00:00Z
Typ av rum
Eget rum
---
Typ av boende
Hus
---
Plats för
2
---
Sovrum
Lemon Grove, Kalifornien, USA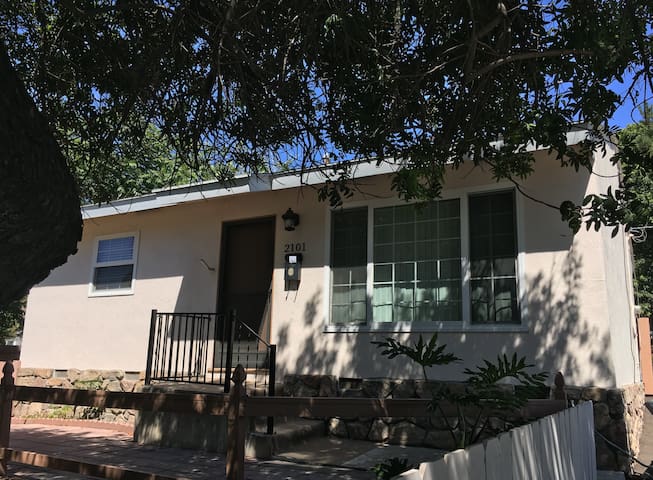 Our home is an arm's reach away from most of the fun things to do in San Diego! A 15-20 minute drive will take you to the world famous zoo, Balboa Park, the beach, the airport, Sea World, or one of our famous craft beer tasting rooms or restaurants like Stone Brewery or Ballast Point. This home is located on a quiet cul de sac and is suited for families or small groups (no parties).
This home is spacious, with over 2300 square feet, with plenty of natural sunlight. The home has 4 private bedrooms on the second floor. You will have valley views to the west, so sunsets are amazing! The backyard has multiple seating areas and a pool that is comfortably warm, thanks to solar heating.
This home is located in the foothills of Mt. Helix. It is on a cul de sac, so cautious driving and quiet hours after 10pm are expected.
Typ av rum
Eget hus/egen lgh
---
Typ av boende
Hus
---
Plats för
7
---
Sovrum
La Mesa, Kalifornien, USA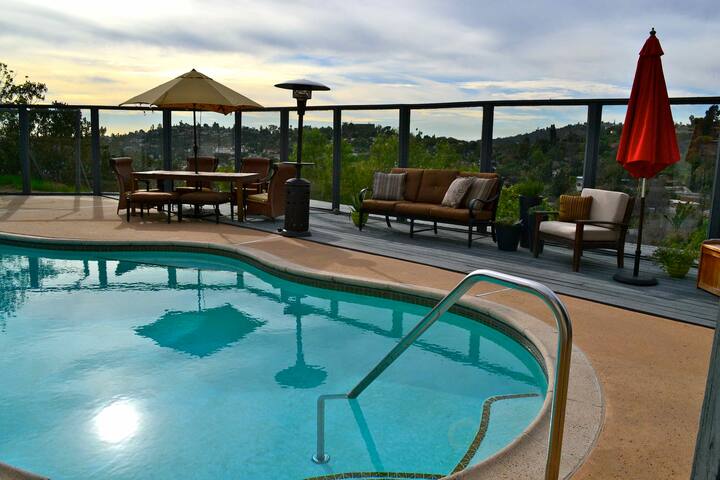 1

–

18

av

300+ Hem att hyra
Ange datum för att se full prissättning. Ytterligare avgifter tillkommer. Skatter kan tillkomma.