my apartment located in Columbus center , its near to some public places like parks , museums , shops and restaurants.Free wifi and parking also available.
Typ av rum
Eget hus/egen lgh
---
Typ av boende
Lägenhet
---
Plats för
3
---
Sovrum
Columbus, Nebraska 68601, USA
Enjoy all the comforts of home while staying at our newly constructed barn. This spacious guesthouse is the perfect place to slow down and get away from it all. Sleeps 2-6. Includes full kitchen, exercise room, and miles of country roads to explore.
Our space is unusual in that it is so quiet and peaceful. It is a perfect place for a personal retreat or a quiet get away from the city.
This was a cozy place for my son and his family. They needed a nice place to relax as a family while visiting over Thanksgiving. It was hard to relax, not because of the location, just the other family obligations. Saturday they were able to really enjoy this quaint little spot. Thank you.
Kim
2016-11-28T00:00:00Z
Lovely hosts on a lovely Farm. The Barn apartment exceeded our expectations on arrival and the host continued to be attentive and helpful throughout the duration of the stay. Riding bikes on the country roads was something we all enjoyed and would highly recommend! Laundry onsite was incredibly useful and there is a beautiful patio with a fire pit for relaxing on summer evenings watching the sunset. Absolutely wonderful! Would definitely stay here again!
Allison
2015-08-09T00:00:00Z
Shelley and Bob welcomed my family and I personally, had their property beautifully cleaned and ready for our use. I would say that this place is beyond Farm Chic, it is so wonderfully decorated and put together. They had some food and beverages in the fridge, and coffee for the next morning! We truly felt like we had great access to their beautiful property, patio and kindness. I would highly recommend them as a great getaway for families, friends or individuals. Thanks again, Shelley and Bob! ~the Caffrey's
Regina
2016-09-20T00:00:00Z
We were headed out to Nebraska for a 90th birthday celebration and were battling whether to stay on the family farms in Lindsey or get a hotel so we had our own space. Airbnb and The Noble Barn House was brought to my attention. I immediately called to see if it was available and THANK GOD it was! This was so AWESOME because we were able to be close to Lindsay and all the family, have our own space, but also have the "staying on the farm" experience. During the booking process I met Shelley, who was an ANGEL right from the start. Once we arrived Shelley was readily available to us and made sure we had everything we needed. The minute their was an opportunity Bob came over to introduce himself and the same of Shelley. They could not have been any nicer. Since we are from California and don't have the beautiful farming landscape where we are at, I thought it would be great to take family portraits while we were staying out at their farm. So I proceeded to find a photographer in town, Pfeifer Photography, to come out and take our photos. Bob and Shelley not only gave their blessing and thought it was a great idea but they also let us use whatever we needed on the property for props. Furthermore, they checked in on us throughout our stay and also gave us our space. They left bikes for us to ride and also had the grill as well as, the fire pit ready to go for us to enjoy. They could not have been anymore gracious and generous. We were thrilled to find their place on Airbnb and are even more excited to return. Thank you for all the goodies you left, for the beautiful home you shared with us and for helping to make unforgettable memories for years to come. God's Blessings on you Always! Michael, April, Joshua, and Jordyn AKA: FAB FOUR
April
2016-08-06T00:00:00Z
Shelley and Bob were very welcoming and oriented us around even prior to our arrival. Everything was even better than expected. The guest house adjacent to the Barn was perfect for our family of five - sturdy beds, family area, and we loved just playing in the yard and on the tire swing. Even after just an overnight stay, it felt like we've known Shelley and Bob for a long time. Great to get a bit of extra insight on corn production in this part of the state too!
Lee
2016-07-05T00:00:00Z
Perfectly appointed and very peaceful, this place is a little slice of heaven. Shelley and Bob were away, but took great care to make me feel at home. Shelley left little notes for me about where everything was and how everything worked. And the welcome basket was generous with items to get me started until I could get to a grocery store. I felt that I was in a high-end boutique hotel suite without the exorbitant price tag. Shelley, you really should consider a career as an interior designer(URL HIDDEN)
Karen
2015-10-20T00:00:00Z
Shelley and Bob where amazing! They had everything set up and ready for us. The property was clean and beautiful. We throughly enjoyed our stay and would highly recommend anyone stay here.
Kimberly
2016-06-20T00:00:00Z
Bob and Shelley are as good as they come! My friends and I had an awesome time at the barn. Beautiful place, we would definitely recommend.
Amber
2016-07-18T00:00:00Z
Typ av rum
Eget hus/egen lgh
---
Typ av boende
Lägenhet
---
Plats för
6
---
Sovrum
Humphrey, Nebraska 68642, USA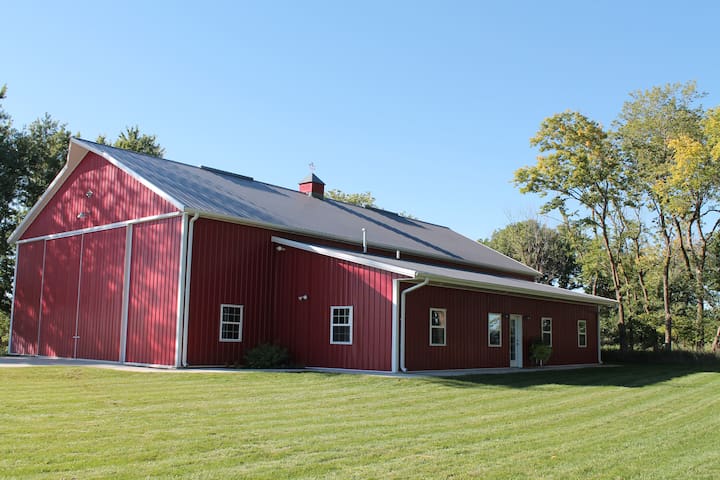 Step back in time as you bring your family and friends to The Historic 1900 Crystal Key Inn. Big enough for wonderful family reunions yet small enough for single room, one-night stays. Stay 2 nights & get the 3rd night FREE!! Select 1 room, 2 rooms or choose The 3-Room Special and get the ENTIRE Crystal Key Inn!! Each bedroom has its own bathroom. Use the commercial sized kitchen to prepare you meals or enjoy our wonderful nearby Hometown Restaurants. Breakfast vouchers provided. WELCOME HOME !!
The Crystal Key Inn is 120 years yet in many ways is only 20 years young !! How is this possible ? In 1997, the entire Crystal Key Inn was raised / lifted / & moved across Newman Grove. Prior to settling @ its new home @ the edge of town, the Old Crystal Key Inn got an incredible upgrade / remodel like no other: - New Electrical Wiring -New Plumbing ( Fire Sprinkles Included ) -New Heating & Cooling -New Windows -New Completely Finished Basement -New Added on Master Bed & Bath This is one of the only B & B's in the entire United States has actually been moved & remodeled so extensively while preserving it's wonderful history but now giving it new bones & muscle for a glorious future!! Travel back in time to experience The Amazing Newman Grove Crystal Key Inn !!
The Crystal Key Inn is located at the edge of the Newman Grove town limits yet is only 400 yards from the wonderful downtown area. With restaurants, a bar, bowling alley, grocery store & many other fun storefronts, you will always find something to do in this friendly / welcoming small town.
Typ av rum
Eget rum
---
Typ av boende
Bed & Breakfast
---
Plats för
14
---
Sovrum
Newman Grove, Nebraska 68758, USA
1970s construction home 3 bedrooms 1.5 baths. Clarks is a great small town with friendly people. 14 minutes to Central City 30 minutes to Columbus 40 minutes to Grand Island. My place is good for couples, solo adventurers, business travelers, families (with kids), and furry friends (pets).
Lots of room on a big lot. Small Midwest town.
Typ av rum
Eget rum
---
Typ av boende
Hus
---
Plats för
2
---
Sovrum
Clarks, Nebraska 68628, USA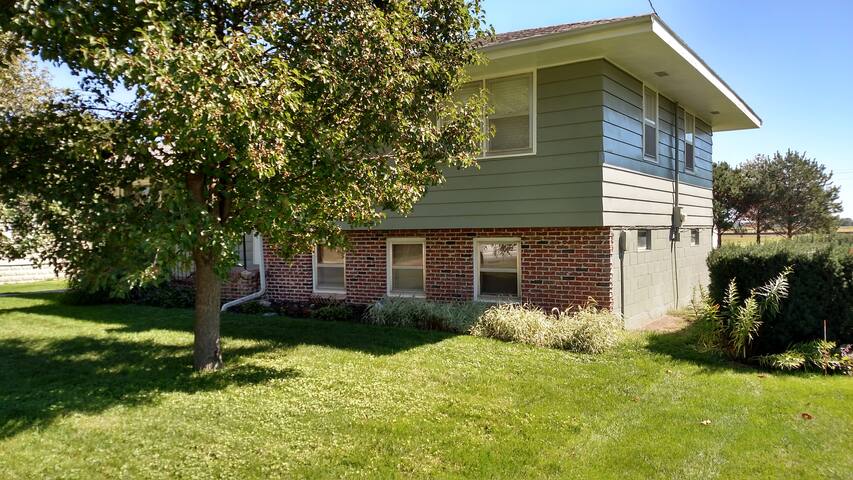 Rooms available in newer home-private country setting 7 miles outside of Columbus NE. Relaxed atmosphere. Short/long term. No smoking. Outdoor pets only.
Typ av rum
Eget rum
---
Typ av boende
Hus
---
Plats för
3
---
Sovrum
Columbus, Nebraska 68601, USA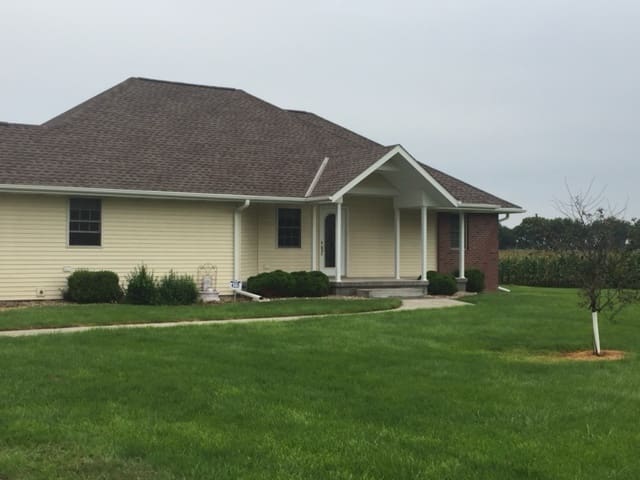 This walk-in basement rental had a whirlwind of renovations including new flooring and paint throughout in August of 2015.
My wife and I are empty nesters who raised 7 children in our large home in the country. We now have a lot of empty space on a beautiful acreage in rural Nebraska. The living space is the walk-in basement of our home which has a small kitchen and a bathroom with a shower. There are two bedrooms with queen size beds and the living room area has a couch with a fold-out queen size bed. The property is located on our family farm which has been used as an outdoor portrait photography studio for years. There is a pond with ducks, prairies, trees, paths, lots of room to run, hammocks, docks, etc. Guests are also welcome to use the large deck for relaxing, grilling, and outdoor dining. If needed, there is a washer and dryer available upon request. Also, on special request, there is a large exercise room available. Most times, my wife and I are there and available if any questions or problems may arise. It's away from everything. We are literally in the middle of a cornfield. There are small towns in the area which have small town grocery stores, gas stations, and activities. There is no public transportation. This property is located at our home in Rural Nebraska. We are 6 miles from the small town of Monroe and 20 miles from the City of Columbus, NE. Full access to the grounds which are very much like a park. There is a pond, prairies, trees, etc. It has been used as a portrait studio for 20 years. There is also a large deck and smoker grill available for use.
It's away from everything. We are literally in the middle of a cornfield. There are small towns in the area which have small town grocery stores, gas stations, and activities.
We wanted a secluded, country setting for a girlfriend getaway and thoroughly enjoyed our stay. We had planned to cook our meals and were pleasantly surprised at the cooking supplies available. There were also a few food items to get us started--bread, eggs, fruit, etc. The hosts were very accommodating and wanted us to feel comfortable and enjoy our stay but honored our privacy as well. The apartment had recently been renovated and I encouraged the hosts to put the updated photos on the site! The furnishings were nice and the beds comfortable. We did a movie marathon and the equipment worked well. The grounds were beautiful and we enjoyed walking the property. One of our guests could not walk and the hosts let us use their utility vehicle to ride the grounds so she could enjoy the grounds, too. Thanks Marv and Kim for providing a fun "getaway" spot! We all agreed that it would be fun to return for another experience! The Getaway Gals!
Carla
2015-08-19T00:00:00Z
Typ av rum
Eget hus/egen lgh
---
Typ av boende
Lägenhet
---
Plats för
6
---
Sovrum
Monroe, Nebraska 68647, USA
The house is three tier split level on a big lot. Three bedroom, family room, TV room, kitchen, 1.5 bath.
Typ av rum
Eget hus/egen lgh
---
Typ av boende
Hus
---
Plats för
4
---
Sovrum
Clarks, Nebraska 68628, USA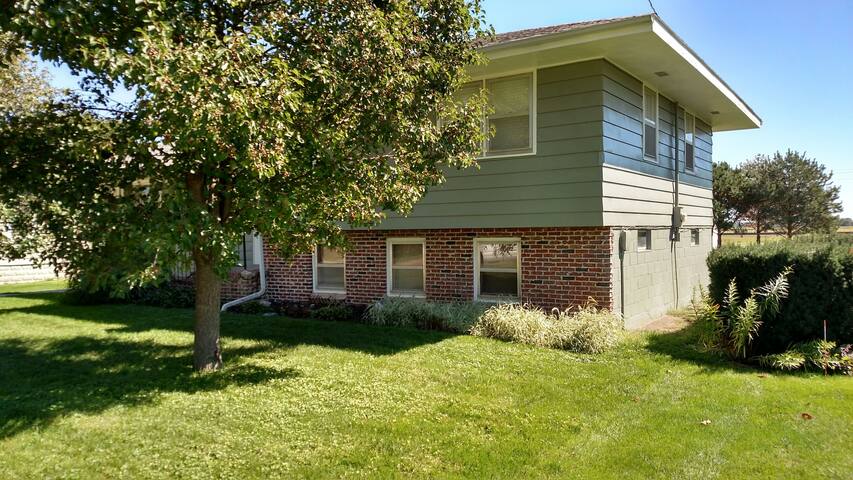 My home is located in Clarks, NE a short 35 minutes from the Nebraska State Fairgrounds. My home sets on a large double lots with room for trailers and pets. Even room for a horse to get out of the trailer if needed. I am wonderfully located for hunting and fishing in the area or simple gatherings. I believe you will love my 1800 sq feet, Tri-Split home.
Clarks is a beautiful small town nestled along Highway 30 in Central Nebraska.
Typ av rum
Eget hus/egen lgh
---
Typ av boende
Hus
---
Plats för
4
---
Sovrum
Grand Island, Nebraska, USA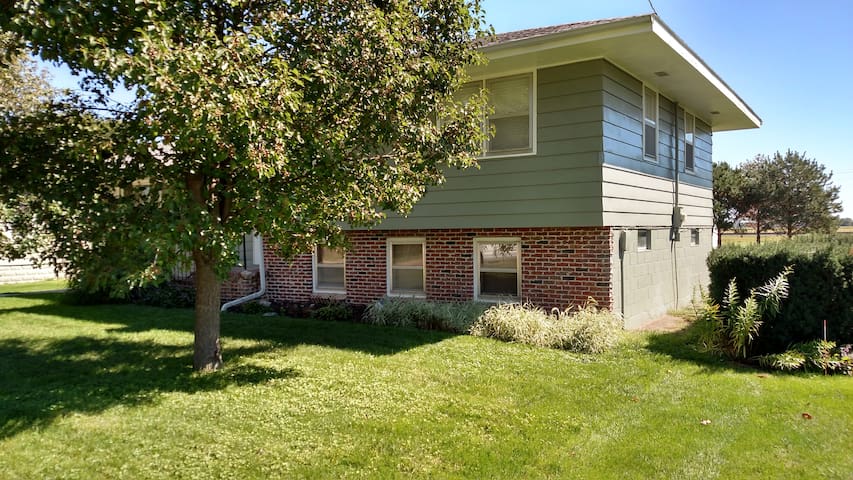 Coming in to the North Bend area or looking for a quiet escape? This is the perfect place for a family or group of friends to get away while still being close to Omaha, Fremont, Columbus and Lincoln. Our dates may be flexible, just send a message.
Unplug at this lovely, fully stocked home on a lake, great for a family or group of friends. Conveniently located less than an hour from Omaha, near 18 hole golf course, walking/running trails, and restaurants.
The house is in a private, quiet lake community and makes for a great getaway just minutes from the city.
The house was great! In a small little town, but the gated community was gorgeous. They kept the house very clean and well organized. Kitchen utensils were very easy to find! Bedrooms were made up well, and we had plenty of space for 4 couple to each have their own room. The basement is unfinished, but they did a great job of making the bedroom area down there as nice as possible. We would LOVE to come back next year, and make out college reunion a yearly thing!
Lauren
2016-05-02T00:00:00Z
Very relaxing and well equipped house on a small lake. We couldn't have asked for anything better for our visit with our daughter who lives a few miles away. Host communicated very well and left us lots of staple items to make our stay quite pleasant. The screened in porch was the perfect place to relax with our dogs.
Kim
2015-05-04T00:00:00Z
Typ av rum
Eget hus/egen lgh
---
Typ av boende
Hus
---
Plats för
11
---
Sovrum
North Bend, Nebraska 68649, USA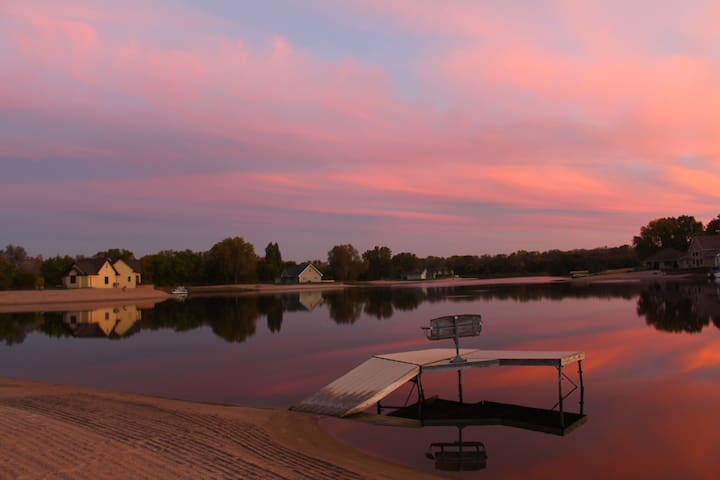 Large room with new queen bed frame and mattress.
The house was build within the last 10 years. Located on the corner of two quiet streets.
I have excellent neighbors in a quiet neighborhood.
Very easy to work with. Highly recommend
Jm
2017-02-21T00:00:00Z
Typ av rum
Eget rum
---
Typ av boende
Hus
---
Plats för
2
---
Sovrum
Norfolk, Nebraska 68701, USA
Older home, main roads, rural . Quiet An hour from Omaha , or an hour from Lincoln. QUiet time prevails at this home.
Interesting old home and lovely gardens with friendly old dog. very hospitable people.
Kay
2012-06-20T00:00:00Z
Mike and Donna are great hosts with a ton of local knowledge to share. My husband enjoyed a field trip with Mike to the mobile co-op and was introduced to some of the guys that run the local mill. Everyone is very friendly and my husband and I can't wait to finally move here! It was relaxing to sit on the porch and enjoy a conversation for a change! Hoping to turn this connection into a lasting friendship
Nichole
2016-08-26T00:00:00Z
Typ av rum
Eget rum
---
Typ av boende
Hus
---
Plats för
2
---
Sovrum
North Bend, Nebraska 68649, USA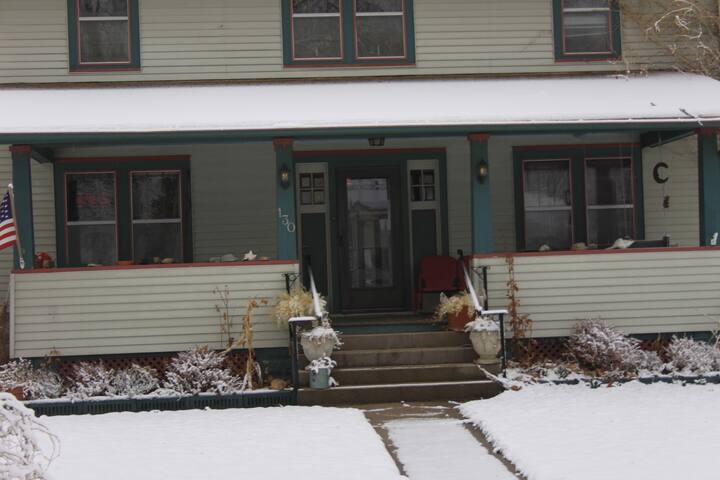 Private room in a modern home. Shared bathroom. Access to whole house including living room, kitchen, and laundry. I want you to feel at home here. Norfolk is great community with everything you need.
The room is great for two people. Queen bed. Television with DirecTV in your room.
My neighborhood is on two quiet streets with great people. Very low traffic. Great area if you like to walk or run.
It was my 1st time to us Airbnb for renting a room. I had a great experience. Ken is really welcoming host. Everything was prepared and room was nice and clean. Would stay there again :)
Liisi
2016-07-29T00:00:00Z
Very nice stay. Host is Very accommodating. Great access in the area. Quiet.
Rondi
2017-02-11T00:00:00Z
Typ av rum
Eget rum
---
Typ av boende
Hus
---
Plats för
2
---
Sovrum
Norfolk, Nebraska 68701, USA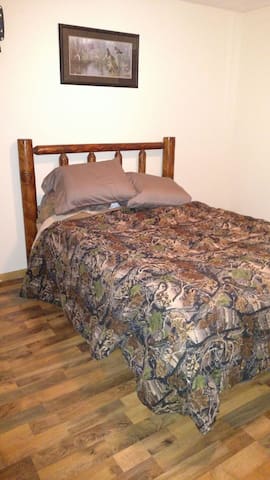 This house is a new build within 10 years. It is fairly open design with a large kitchen - living room combination. Two nice rooms with queen beds. Easily sleeps 4 with room for air mattresses for more. A crib is also available if needed.
Ken was a great host. This was the first time we used AirBnB and it was perfect. We were a bit later than we expected but he saw us coming down the road and greeted us at the door. We felt very much at home. I would highly recommend Ken's listing to anyone needing a place to stay in Norfolk.
Aimee
2016-08-02T00:00:00Z
Ken was there and ready with all smiles when the dogs and I arrived for our stay - was super friendly and available if I needed anything. Felt like an old friend from the start :)
Sarah
2016-10-01T00:00:00Z
Big and great house
Liu
2016-08-02T00:00:00Z
We enjoyed our visit to Ken's home and appreciated the several personal amenities that he provided. The neighborhood was as he described and we felt very safe and "at home."
Don
2016-10-06T00:00:00Z
The host was good. The house was not in the best shape but it was ok. Fewer personal things would make the house more comfortable for the guests. The neighborhood was safe, nothing ver happened to me but it wasn't a very nice neighborhood. It was ok and got the job done.
Mahsa
2016-09-03T00:00:00Z
The house was great. Ken was great had the house ready for our arrive, he worked around our schedule.
Esther
2016-09-25T00:00:00Z
Typ av rum
Eget hus/egen lgh
---
Typ av boende
Hus
---
Plats för
4
---
Sovrum
Norfolk, Nebraska 68701, USA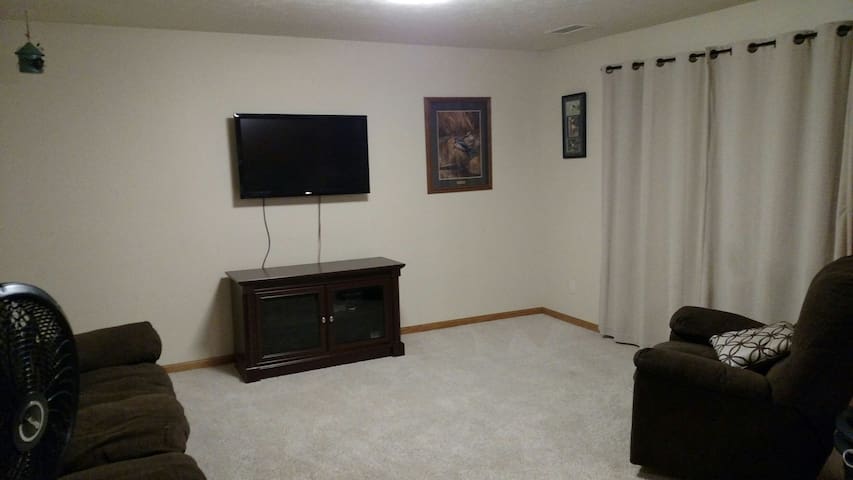 Older home, main roads, rural . Quiet . Laid back hosts, multiple internationals friends have stayed over the years.
Typ av rum
Eget rum
---
Typ av boende
Hus
---
Plats för
2
---
Sovrum
North Bend, Nebraska 68649, USA
Ange datum för att se full prissättning. Ytterligare avgifter tillkommer. Skatter kan tillkomma.