Cozy and private vacation home in the middle of the Landbrot pseudo craters. 3 bedrooms, Bright living room, large terrace. Relaxing atmosphere. Stunning view of Vatnajökull glacier. We don't discriminate, gay-friendly, people of all backgrounds welcome, (it saddens me to live in a world were I have to state this). Pets allowed.
Kitchenette, large living room. Bathroom with shower. The bedrooms are very small (6-7 sqm) and simple but the beds are new and comfortable double beds (twin is not an option)
Endless hiking opportunities and nature nearby. Village Kirkjubæjarklaustur (5 km) has convenient store, restaurant, tourist information center, church, healthcare clinic, and other common services . Endless hiking and road trip oportunities. Organized highland tours including day trips to the Laki area and glacier trips. At nearby Hotel Laki (1,5 km) guests can buy meals including a great breakfast buffet at Restaurant Crater. Driving Distances: From Reykjavik to Sjónarhóll: 263 km (164 miles) From Sjónarhóll to Kirkjubæjarklaustur: 5 km (3 miles) From Sjónarhóll to Skaftafell National park: 70 km (44 miles) From Sjónarhóll to Jökulsárlón, The Glacier lagoon 120 km (75 miles)
Typ av rum
Eget hus/egen lgh
---
Typ av boende
Hus
---
Plats för
6
---
Sovrum
Kirkjubæjarklaustur, Southern Region, Island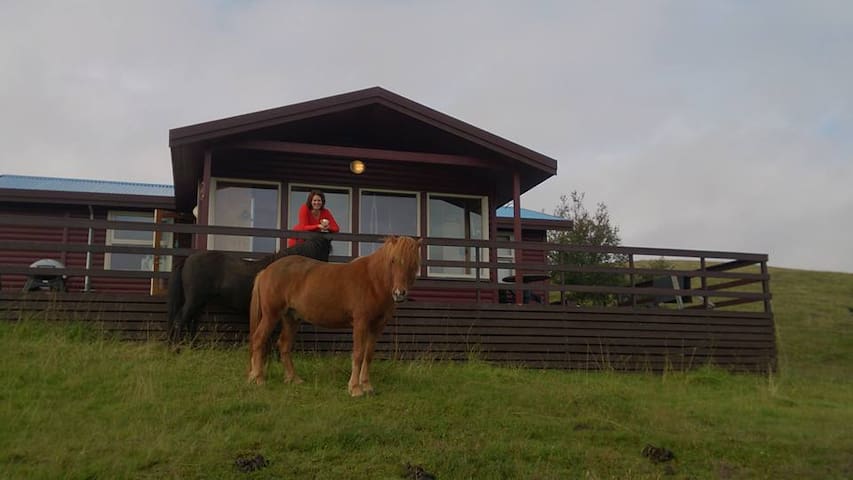 Summerhouse in the south of Iceland located between the small towns Vík í Mýrdal and Kirkjubæjarklaustur. Places to see nearby: Kirkjubæjarklaustur/Fjarðárgljúfur 30 km. Eldgjá 35 km. Vík 45 km. Skaftafell 95 km. Jökulsárlón 150 km. Beautiful nature surrounding the house. In good weather condition you can see the glaciers Vatnajökull and Hvannadalshnjukur from the porch. HG-(PHONE NUMBER HIDDEN)
Typ av rum
Eget hus/egen lgh
---
Typ av boende
Hus
---
Plats för
3
---
Sovrum
IS, Island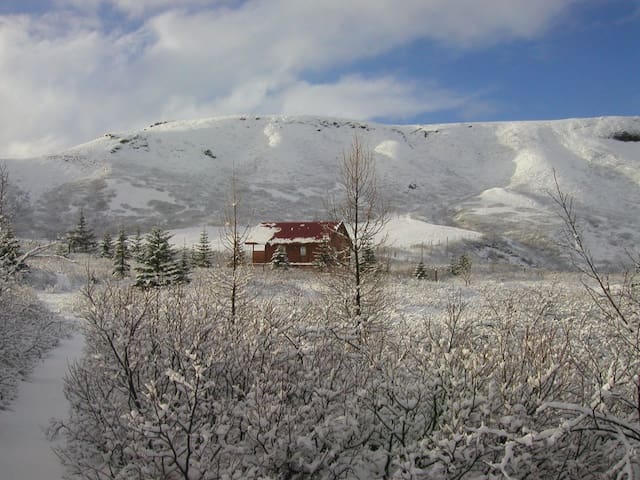 Arnardrangur Guest house are new and cozy house built in 2012, located on the farm Arnardrangur, by road Meðallandsvegur 204, 16km from the village Kirkjubæjarklaustur. 260km east from Reykjavík. house included the towels, blankets, sheets, duvet and pillow
Arnardrangur Guest house are new and cozy house ,located on the farm Arnardrangur, by road Meðallandsvegur 204, 16km from the village Kirkjubæjarklaustur. 260km east from Reykjavík. The house is very centrally located if you are planning to see the Northern Lights. Relax after sightseeing around here. Hot tub is open at spring and summer time,
Arnardrangur is an old farm and my parents live there and they are farmers, with 200 sheeps. Lava around Arnardrang is very old from eroption in Lakagígar 8.Júni 1783. And a great stone rising from the farm is called the Eagle Monolith "Arnardrangur"
Place was nice and clean. It's really secluded which my friends and I really enjoyed. It was nice and warm in the house.
Fenil
2017-03-06T00:00:00Z
Amazing house, very clean and modern. Well decorated and upgraded kitchen & bathroom... the pictures on AirBNB didn't do it's justice. Outdoor hot tub was a plus!
Chris
2016-12-17T00:00:00Z
The house is fine. It can sleep 16, with most of the rooms being single beds and bunk beds. To me, this seemed like more of a place for a group of college kids to stay rather than a family because of the dorm-like feel. The kitchen and bathroom was updated and nice. When we arrived, the water wasn't working. I messaged the host and within the hour, she had responded back. She is good about responding to questions. Apparently there is a sign on the wall, in a picture frame, informing the guests on what to do if the water was turned off when they arrived - one of the last places I would look to find this information. Her parents also live on the property in another house and her mother was able to help with the water situation. If you stay here, there will be an EXTRA charge for sheets - $155 extra, which is ridiculous. She tried to justify that the house sleeps 16 people, so that is why the cost is so high. I was traveling with 3 other people, so she brought the price down to $70. However, I could have bought and brought my own sheets for that price. The best part about the house was the dog and waking up to sheep in the yard!
Mandy
2016-06-17T00:00:00Z
The host canceled this reservation 13 days before arrival. This is an automated posting.
Þór
2016-10-09T00:00:00Z
the house is nice,though it does not feel like home (the feeling we had in other places in Iceland)...the living room is with a good view. the owner called before our arrival in order to confirm that everything is fine.
Svetlana
2016-06-01T00:00:00Z
This place is, in a word, awesome. It was a perfect night for our group of 10, which included 7 children. The location is pretty remote, which is exactly what we wanted, and the sheep and newly born baby lambs hanging out around the house were an added and unexpected bonus. We all wished we could have stayed longer. Thank you for a wonderful experience!
Larry
2016-06-02T00:00:00Z
The house was as described as the advertisement. 12 of us had a good time staying there. It is in a quiet area, although without wifi access but we did enjoy staying away from our phone for a night and enjoy the nature. note that there is only one shower which is a bit hassle for a big group of 12 but its manageable. Will recommend this to group travellers.
Jessica
2016-06-20T00:00:00Z
This was an amazing house in an amazing setting! The house itself is gorgeous and perfect for a group of people (we only had 3 of us so it was quite big for us). We loved being next to the farm--if you don't like sheep, chickens, or dogs then this might not be the place for you. For the most part the animals stayed in their fenced in areas but there were a few that got out and were roaming around the yard. The hot tub hadn't been cared for in a while, but the nice thing was that Helga left directions on how to check it and put the chemicals in it and everything. Helga was also really responsive to all of our questions through the air bnb communication, so I had no need to try to call her (which would require the SIM Card when you're there). It was a great stay!
Kristin
2016-05-30T00:00:00Z
Typ av rum
Eget hus/egen lgh
---
Typ av boende
Hus
---
Plats för
16
---
Sovrum
Kirkjubæjarklaustur, Skaftárhreppur, Island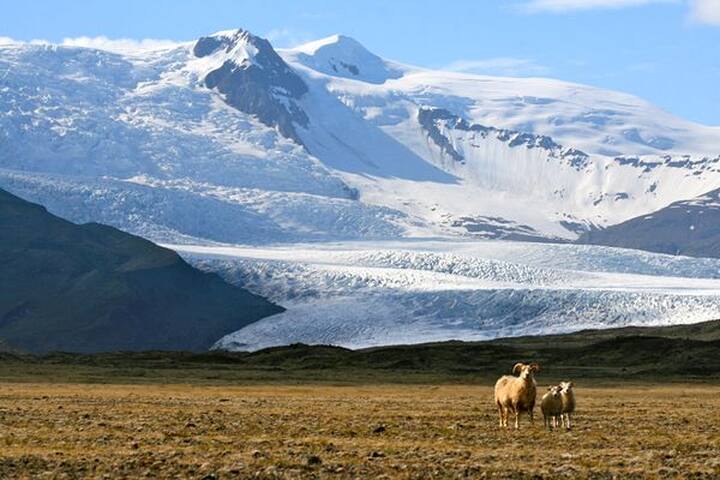 pör, ævintýramenn sem eru einir á ferð, fjölskyldur (með börn) og stórir hópar njóta sín vel í eigninni minni.
The host canceled this reservation 19 days before arrival. This is an automated posting.
Ee Minh
2017-02-28T00:00:00Z
The place it was great, the cabin has everything you need, in the middle of the country, if you want a quiet place this is the place. From the cabin, we were close to many beautiful attractions.
Juan
2017-03-30T00:00:00Z
The host was really kind. We used really wonderful big house. The interior was fantastic. Highly recommended!!
younggi
2016-10-26T00:00:00Z
Typ av rum
Eget hus/egen lgh
---
Typ av boende
Hus
---
Plats för
8
---
Sovrum
Kirkjubæjarklaustur, Southern Region, Island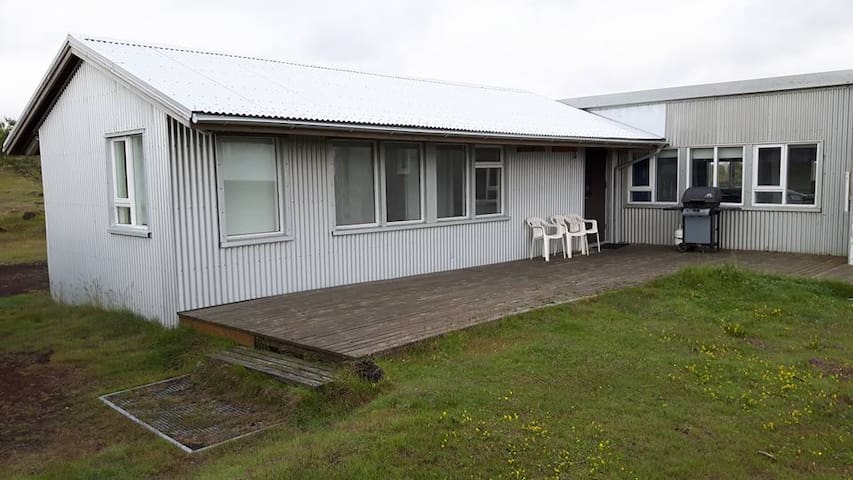 This CHARMING OLD FARM built by Icelandic farmers is near NATURE WONDERS on the South Coast of Iceland! Laki Craters, Skaftafell National Park, The Glacier Lagoon, Black Sand Beach, Crashed DC 3 Plane, Seljavallalaug (natural swimming pool), Solheimajokull Glacier, The Majestic Canyon Fjaðrárgljúfur and other beautiful and interesting sights! The house is uniquely remote and perfect for travellers who'd like to seperate themselves from the world and enjoy the Icelandic nature on their own.
A piece of the old Iceland, the house offers an experience that could never be reached by other hotels or guesthouses. The surroundings really stimulate the imagination when thoughts about how people survived in Iceland nearly 70 years ago without electricity and with really primitive farming equipment. The valley in which the house is located should bring peace to everyone who stays there, a true experience of Iceland. The house itself comes with three bedrooms (of which one is also a living room). The house can host a total of 8 guests and is best suited for families or groups.
The neighbourhood can be described with one word: Quietness. With only sights of birds and sheep, the house offers total seclusion from any unwanted distraction. That gives the guests an oppurtunity to spend a quality time with those they are travelling with.
Very nice place to stay and easy to find.The place was very clean and cozy. Everything was as described. I warmly recommend to stay at Heidarsel.
chantal
2015-08-12T00:00:00Z
A place a little bit hard to find but an amazing place! We really enjoyed our stay there, it was like we spend to days in the past. So relaxing and confortable! Thanks a lot!
Clement
2016-06-07T00:00:00Z
This place is amazing, was super easy to find, and isolated. We had a pretty loud group so it couldn't have been better.
zander
2015-08-05T00:00:00Z
A beautifull place in the middle of the country. Nice house. May be so much far from the village, but it is beautifull too.
Diana
2015-08-02T00:00:00Z
The house was comfortable and cozy, but the setting was simply amazing. Nestled privately in huge rolling hills with a beautiful view of the river, this was our favorite stop while in Iceland. Bring your hiking boots and a camera!
Kirby
2016-06-17T00:00:00Z
The house is in an incredible location! We wished we could have stayed there longer!
Rebecca
2016-07-20T00:00:00Z
The farmhouse is in a fantastic location with a very remote feel to it. No sounds except sheep and the river below. The house itself looks small but has plenty of beds, and I was very comfortable in mine! Jona and Daniel e-mailed access details to us, and when I found I hadn't brought the correct details with me were readily available on the phone (signal available over the hill), to put us straight and help us get in. Unfortunately we were only there for one brief night as a stopover, (which also meant that we didn't really test the facilites eg use of the shower or cooker). I would really have liked to stay longer and explore the sights in the area eg the Laki craters, and to enjoy the peace and tranquillity of the place. If I ever have the chance to visit Iceland again (as I would like to), I hope to be able to visit again.
Elizabeth
2016-08-06T00:00:00Z
So fantastic place. Silence and snug. If you do not pay a cleaning fee , it should be very excessive cleaning .
eun young
2015-08-08T00:00:00Z
Typ av rum
Eget hus/egen lgh
---
Typ av boende
Hus
---
Plats för
8
---
Sovrum
Kirkjubæjarklaustur, South, Island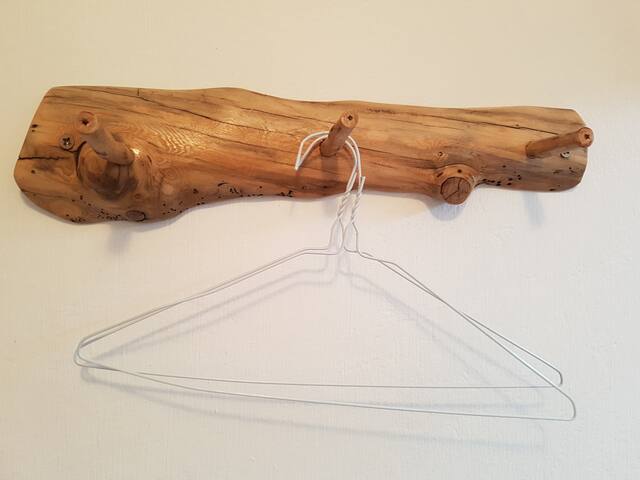 Skaftafell - Airbnb
:
I genomsnitt

4.51

av

5

stjärnor från

157

gästomdömen
1

–

5

av

5 Uthyrningar av hem
Ange datum för att se full prissättning. Ytterligare avgifter tillkommer. Skatter kan tillkomma.