Der Heuboden, Teil Crabwood Cottages, ist ein ruhiger, ländlicher Rückzugsort, ideal für Paare, mit einem schönen Aussicht und wunderbaren Spaziergängen im Wald vor der Haustür, doch perfekt gelegen im Süden von England und in der Nähe Kathedrale von Winchester zu erkunden
Der Heuboden wurde geschmackvoll eine wunderbaren offenen Raum ideal für Paare weg von allem oder Geschäftsreisen mit Übernachtung erhalten wollen, bieten umgewandelt. Es gibt ein Wohnzimmer und Schlafbereich im Obergeschoss mit einem Bad und einer Küche / Sitzbereich im Erdgeschoss. In Erinnerung an die Vergangenheit, die Snooker / Billard existiert noch so für diejenigen, die das vorstellen können ...... go for it! Eine Veranda und Balkon bieten einen atemberaubenden Blick über sanfte Felder so dass Sie die Ruhe der Landschaft genießen, aber noch in der Lage, die Annehmlichkeiten der nahegelegenen Stadt Winchester zu genießen.
Der Heuboden ist auf einem Reitweg gelegen führt in einer schönen Wald für herrliche Wanderungen oder Radtouren. Etwas weiter entfernt, ist es ein idealer Ausgangspunkt im Süden von England ermöglicht einfachen Zugang zu den prächtigen Kathedrale Städte von Winchester und Salisbury mit all ihren preisgekrönten Pubs und Restaurants, lokale Marktstädte von Stockbridge und Romsey, New Forest mit allen hat es zu erkunden zu bieten und sogar Isle of Wight, London und Bath sind als Tagestouren erreichbar.
Lovely views and a great location. The Hay Loft is a fantastic place to stay, it's been very tastefully decorated and is incredibly homely. Debbie left a lovely breakfast out for us. There are lots of walks in the woods nearby, and the location is ideal for also exploring Winchester.
Tim
2017-02-05T00:00:00Z
It's the most beautiful house we stayed in UK. Comfortable & clean sooooo much! Love it indeed. The relax place more than your expectation. And Debbie is a very good host, she helped us so much!
Jessie
2015-10-09T00:00:00Z
My stay was fabulous, lovely and spacious, I highly recommend. Breakfast provided was more than generous and the place was a home from home, with lots of thought given to ensure you have everything you need. I plan to visit again! Thank you Debbie.
Elizabeth
2016-08-26T00:00:00Z
Once again, staying at Hayloft was a treat. Stunning and tranquil surrounds with everything you could want/need. Just perfect...
Marie
2016-06-17T00:00:00Z
Wonderful place to stay, care and attention has clearly been spent on making it homely and comfortable, it's as beautiful as the pictured show. It's lovely and quiet with the perfect backdrop of the horses and only three miles from Winchester. Perfect for a getaway alone, as a couple or a small family. Quality in everything from the bed to the vast selection for breakfast, I look forward to visiting again when I'm back in the area!
Melanie
2016-12-07T00:00:00Z
We loved our stay, it was the perfect get away for peace & relaxation! Really well equipped with everything you need, lovely & clean and the breakfast left was all lovely, including Waitrose pastries, yummy!! Fantastic getaway!!
Benjamin
2017-01-02T00:00:00Z
Our stay at The Hayloft was exactly what we needed - peaceful, scenic, and beautifully remote. I don't think we could've imagined being as relaxed as we were. The surrounding area is perfect for walking, and the cottage had everything we needed (including an excellent array of breakfast food). We were sad to leave, and would happily return again soon.
Chris
2017-03-12T00:00:00Z
Stylish accommodation in sublime location. We had a terrific stay & couldn't have asked for anything more. Perfect.
Sue
2017-04-11T00:00:00Z
Typ av rum
Eget hus/egen lgh
---
Typ av boende
Bed & Breakfast
---
Plats för
2
---
Sovrum
Winchester, Hampshire, Storbritannien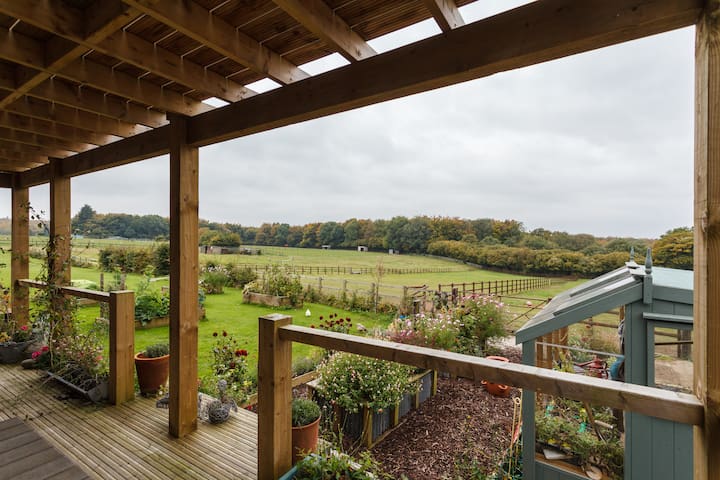 Orchard Studio est un joli bâtiment en briques et silex niché dans un coin de notre jardin de campagne vraiment anglais. Vous êtes complètement privé. Nous sommes la famille et vous pouvez vous attendre un séjour confortable et accueil chaleureux.
La chambre principale dispose d'un lit double. Nous pouvons ajouter un autre lit simple si vous le souhaitez pour une personne supplémentaire. Il peut accueillir trois si nécessaire. (Il y a un petit supplément pour cela - s'il vous plaît appelez-moi). Vous pourrez vous promener autour de notre glorieuse jardin d'un acre avec des poulets en liberté. S'il vous plaît noter que cette liste est pour une personne comme il y a un coût supplémentaire pour deux. S'il vous plaît me demander et je peux vous donner plus d'informations. Merci. Un petit-déjeuner continental est servi avec une sélection de céréales, pain, pâtisseries, fruits, confitures maison, des yaourts et des thés et des cafés. Nous sommes seulement à quelques miles de la ville historique de Winchester. Sparsholt est un beau village avec un pub fantastique, The Plough, une église, école, salle des fêtes et de petite boutique communauté run & PO. Il y a beaucoup de stationnement à Ham Green Cottage et nous permet de stocker des vélos dans le garage si vous le souhaitez. Si vous avez des demandes spéciales, s'il vous plaît il suffit de demander et nous allons essayer de les accueillir si possible.
The Orchard Studio est à Ham Green, un hameau paisible au bord du beau village rural de Sparsholt. Il y a beaucoup de promenades fabuleuses et balades à vélo à partir du Studio - soit à travers les champs ou dans les bois locaux de la Commission des forêts. Nous sommes seulement trois miles à l'ouest de la ville de la cathédrale de Winchester. Londres est seulement à environ une heure en train. Sparsholt a un grand pub, The Plough, qui est réputé pour sa cuisine et son ambiance. Lainston House Country Hôtel est un endroit idéal pour un cocktail en début de soirée. Les amateurs de cricket peuvent visiter le terrain de cricket immaculée de Sparsholt. Les parties sont jouées la plupart des week-ends pendant l'été. Le Rosebowl, comté le terrain de Hampshire est à seulement 20 minutes. La ville de la cathédrale de Winchester est rempli de lieux historiques à visiter - à partir de l'ancienne cathédrale de 1000 ans, à la Grande Salle et la Table ronde, les nombreux musées, boutiques fabuleuses, très bons restaurants et d'espaces verts paisibles. La ville de Stockbridge marché est à seulement quelques miles à l'ouest. Il est fixé sur le test de la rivière qui a certains des meilleurs pêche à la mouche dans le monde. Autres attractions à proximité incluent: • Danebury Hill Fort • Stonehenge (environ 45 minutes) • Farley mont Country Park • Portsmouth et son chantier naval historique • Mottisfont Abbey • Broadlands (maison de Mountbatten) • Zoo Marwell • Le New Forest •et beaucoup plus...
We had a delightful stay at Victoria's little gem of a place in Hampshire. It was very private and comfortable. She also provided a beautiful breakfast the next morning, left very discreetly outside the room. I have already recommended her to our friends.
(EMAIL HIDDEN)
2015-12-05T00:00:00Z
Victoria made us feel very welcome. The hideaway is warm, cosy, clean and well equipped. Many Thanks, it was a lovely stay.
Duncan
2015-12-19T00:00:00Z
Victoria was ever so helpful from the start. We had an unexpected car issue. Without even needing to ask, Victoria had contact a car hire company and written details for us. We became part of family, with a helpful lift into town to collect our hire car. To top it all off a superb breakfast, in our cosy cottage. Highly recommended
Todd
2015-10-28T00:00:00Z
What a lovely place to stay! Victoria's Garden Studio was so beautiful and perfect little spot for us to stay before my friend's wedding. It was very clean, tidy, beautifully sunny and so comfortable. The breakfast was so amazing too and Victoria was so kind and lovely.
Sophie
2016-08-26T00:00:00Z
Completely relaxing 2 nights in this beautiful studio. Just what we needed to contrast the daily bustle of life in a busy city.
Glenn
2016-07-26T00:00:00Z
We only stayed a single day with Victoria, but our time in her gorgeous private studio with the magical garden has already become a treasured memory. We were so sad to leave. The studio is impeccibly designed and offers anything you might need, including a fridge, coffee facilities, and a private shower. Victoria was very welcoming and did everything to accomodate our arrival time, then delivered an enormous and delicious breakfast the next morning. The small nearby village has a lovely pub which offers excellent meals. If you want a relaxing, romantic getaway - this is the place.
Jon
2016-05-30T00:00:00Z
I couldn't rate my stay more highly. The room is tucked away in Victoria's beautiful garden so you have absolute privacy if you want it. The room is a good size, immaculate and caters for everything you could need. Upon arrival there were what I can only assume to be homemade flapjacks for me - delicious! And breakfast was a real treat - fresh fruit, croissants, yoghurt and a boiled egg. Victoria was the most wonderful and warm host and I hope to some day have a reason to go back and stay again!
Clare
2015-08-31T00:00:00Z
Wonderful accommodation in an absolutely beautiful setting. A very friendly welcome from Victoria and the rest of the family. Breakfast was marvelous and I thoroughly enjoyed the lovely walks through the woods and fields surrounding the cottage. Will definitely think of an excuse for another stay!
Eartha
2016-05-16T00:00:00Z
Typ av rum
Eget hus/egen lgh
---
Typ av boende
Bed & Breakfast
---
Plats för
2
---
Sovrum
Winchester, England, Storbritannien
Nádherně Unikátní kabina ve velké zahradě. Tento nádherný prostor je malý, ale krásně tvarované. Obsahuje dvě pohovky, které přeměňují do dvoulůžkové nebo dva připálit lůžky, kuchyňský kout, sprchu / WC, podlahovým vytápěním a TV / DVD / Music Centre.
"Winchesterbnb Garden Příloha" Krásný, soběstačný, dřevěné oděné v kabině. Rustikální, loď jako vzhled zvenčí, čisté moderní vzhled uvnitř vše, co potřebujete pro příjemný, teplý, pohodlný pobyt. Objekt je nový a velmi moderní a poskytuje brilantní a jedinečné místo k pobytu. Ať už hledáte pro romantickou dovolenou, je výchozím bodem pro objevování města a okolní oblasti, nebo někde zůstat při práci či studiu v Winchester, to poskytuje ideální řešení. Místnost je velmi dobře vybaven. Mokrý pokoj se skládá sprchový kout, WC, umyvadlo a zrcadlo. Kuchyňský kout je pracovní deska, dřez, mikrovlnná trouba, toustovač, varná konvice, lednice a kompletní sadu nádobí, příbory a kuchyňské nádobí / nádobí. Máme malý výběr CD a DVD jsou k dispozici a je zde prostor pro zavěšení oblečení a úložného prostoru pro další položky. Je zde podlahové vytápění, které udržuje prostor velmi teplý i na nejchladnějších dnů a může být upravena tak, aby vyhovoval vašim potřebám. K dispozici je i relaxační a romantické osvětlení mnohobarevný.
Žijeme v klidné ulici s velkým zeleně na naší cestě se spoustou vzrostlých stromů. Máme velkou zahradu, která si hosté mohou těšit. K dispozici je také soukromé posezení se stolem.
Louise is a friendly host, who although we weren't staying long made us feel very welcome. What an amazing use of space, beautifully presented and a brilliant hide out. Definitely coming back! Gemma.
Gemma
2015-03-25T00:00:00Z
We instantly felt at home in the pod. Its clean and comfortable and has everything you could possibly need. Louise was a very welcoming host - thank you for the mini wine & chocolates! I would recommend this place to anybody looking for a relaxing stay in a beautiful location.
Kristina
2015-02-17T00:00:00Z
Imagine somewhere between a boutique hotel and glamping, that's what it's like to stay at Louise's - we loved it! We went to Winchester for a festival but didn't fancy camping (stinky toilets, no showers - need I say more?). Being there for a festival did mean that we were nocturnal creatures, so much so that we only saw Louise as we were leaving (she was lovely). Still I like to think that we were courteous nocturnal creatures and that once we were down the crunchy gravel path, through the back of their pretty garden and in our cosy den, we were not heard (hopefully that was the case). The pod is small but perfectly formed. It's the kind of small that doesn't know it's small, and by effect makes you feel as though it's actually plenty big enough. It does take organisation to live there comfortably for 3 days. Finding a home for everything and then staying committed to keeping it tidy was key - but this doesn't remove any of the fun of staying there, I promise! The shower in the wet room is great, easily as good as some expensive hotels and better than most mid priced (just remember to keep the toilet roll holder shut if you want dry loo roll). There's plenty of storage for things and we used the small (again perfectly formed) kitchen every morning for breakfast. Getting around was super easy, the bus was regular and just a 3 minute walk away - plus it only cost us £2 each to get into town. Taxi's home were also easy, we recommend Winchester taxis if you need to get around! Overall we had a great time, the pictures on here are representative of what we found - if anything they don't do it justice :) Thanks, Terri & Robin
Terri
2016-08-16T00:00:00Z
A cosy retreat, ideal for one person. It felt like luxury camping. I did feel a bit of a draft down my neck when in bed, but then I did choose to stay in November! Other than that I was warm and got used to the small space. On Saturday night it rained heavily and I felt like I was on a boat.
Fran
2016-11-20T00:00:00Z
We had a night in the great Armadilla on the way down to Dorset and it was spot on, a great little hideaway with lovely hosts who accommodated our very late check-in.
Andy
2014-06-30T00:00:00Z
We had an absolutely fantastic time in the Armadilla! A very cleverly designed annex with so much charm. The mood lighting, underfloor heating were fantastic luxury facilities we really appreciated! Louise was a brilliant, welcoming host explaining everything clearly and giving some great food recommendations. She has really thought through additional touches to enhance the stay. Definitely recommend a stay here!
Jessica
2015-05-12T00:00:00Z
We had such a great time staying in the Armadilla! Louise is really sweet and we were met with smiles, happy giggles from children, fresh flowers, and a lovely assortment of snacks--as well as freshly squeezed orange juice for morning. Winchester is gorgeous, and it was very easy to get to the City Center from this quiet neighborhood retreat. I hope to return someday!
Anastasia
2015-05-06T00:00:00Z
Thank you to Louise for making us feel very welcome. It was a pleasure to stay in the Armadilla, a bright and cleverly constructed little space in a good location. A very nice break.
Richard
2016-04-04T00:00:00Z
Typ av rum
Eget hus/egen lgh
---
Typ av boende
Stuga
---
Plats för
2
---
Sovrum
Winchester, Storbritannien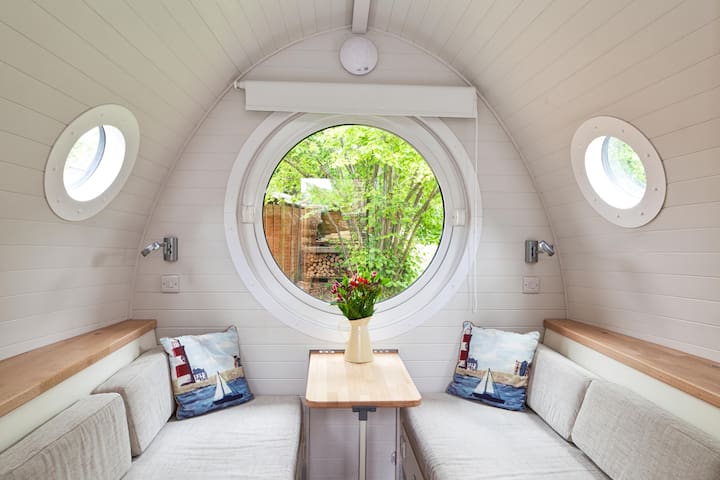 Had a great stay at Zoe's place when in Winchester for a friend's wedding. We were unfortunately delayed arriving due to traffic, but Zoe's stepson Callum was very helpful and flexible. The flat was clean and had all that we needed. Highly recommended.
Alex
2017-04-02T00:00:00Z
Zoe and Billy are fantastic hosts! Great communication throughout the stay, a spotless and beautifully decorated, modern flat with everything we needed. My fiance and I went away for some wedding planning and this was a perfect base with great walks nearby, not far from some great restaurants and pubs and only 15 minutes into Winchester.
Adam
2017-01-22T00:00:00Z
Fantastically cosy, modern flat 5 mins drive from central Winchester, and 2 mins from the station. Zoe and Billy were great hosts and we'd be more than happy to stay again next time we're back in town. Highly recommend.
Paul
2017-01-30T00:00:00Z
Brilliant e mails and help from start to finish There is not one single item that could be improved on Many thanks to Zoe and Billy for everything
Raymond
2016-12-10T00:00:00Z
All communication with Zoe and Billy was easy, and Billy was there to meet us as arranged. He gave us helpful info on local pubs and restaurants, together with advise on other residential areas of the city as we're considering relocating to Winchester. The apartment is comfortable and nicely equipped, as represented by the photos, and in an attractive residential part of Winchester. The off-street parking was also appreciated. We'll definitely check availability for our next visit.
Jan
2016-11-19T00:00:00Z
Absolutely fabulous accommodation, a real homely feel to the place. All the home comforts you could possibly need.
Sandra
2016-12-04T00:00:00Z
We stayed here whilst visiting friends in Winchester. Zoe was very welcoming and met us when we arrived to show us around. Flat had everything we needed and was clean and comfortable. It is situated in a quiet residential area and we were undisturbed. Would stay here again if required accommodation in the area. We didn't walk into Winchester centre ourselves but didn't seem too far.
Laura
2016-11-28T00:00:00Z
Very comfortable, very clean, very warm, basically an all round great place to stay.
Justin
2016-12-07T00:00:00Z
Typ av rum
Eget hus/egen lgh
---
Typ av boende
Lägenhet
---
Plats för
4
---
Sovrum
Winchester, England, Storbritannien
Chic 2 verdiepingen. Perfect geproportioneerde voor twee, dit prachtig ingerichte self-catering huis biedt het perfecte alternatief voor onpersoonlijk hotel accommodatie en is prachtig ingericht voor een langer verblijf in deze adembenemende stad. Gelegen in een rustige locatie profiteren van zijn gelegen ver genoeg van het centrum voor een perfecte nachtrust en toch binnen een korte bus of zachte wandeling naar de stad.
Awesome place for some quiet time.
Janaka
2017-03-05T00:00:00Z
A great apartment and perfect for a couple of nights stay around Winchester.
Pete
2017-02-17T00:00:00Z
The hot water is unstable. Except that, the apartment is great
Weiquan
2017-01-07T00:00:00Z
This place was an intimate modern flat. Very good level of cleanliness, also very convienient. We were welcome to come and go as we please like our own little place. Lovely for a weekend!!
Mercedes
2016-12-11T00:00:00Z
Nice, clean place within about half an hour's walk of town. Quiet residential area. Had excellent meals at the Wykeham Arms and the Chesil Rectory in Winchester, both of which were recommended by Michael (and now us!). A couple of essentials were missing on our visit, including an iron and a corkscrew, but it had everything else you need and I'm sure those items will get sorted. No problems with the hot water or shower, as mentioned one or two earlier reviews. In fact the shower was really good. Plenty of parking space and the outside area by the property looked nice for warmer months.
John
2017-02-15T00:00:00Z
Michael's apartment is well furnished and in good proximity to Winchester town centre. We, like tenants of Michael's other property, also experience problems with the shower's water temperature running cold very quickly. The oven was also broken when we arrived. Michael is slow to reply to messages and check-in instructions weren't sent in a timely manner. I would follow up with him before your stay.
Asha
2017-01-22T00:00:00Z
Michael was in touch with accurate directions and a contact number. Lovely area and easy to get into Winchester. Accommodation spotless and comfortable with good parking. Peaceful spot. Great advice from Michael for good pubs and restaurants, so we were able to book in advance. We'd definitely recommend and would re visit ourselves.
Beverley
2016-12-27T00:00:00Z
A great place to stay for a cosy weekend. It was great to just walk in and out whenever you liked. Fully equiped with modern furnishing and tv,s. Would definitely stay again!
Will
2017-01-01T00:00:00Z
Typ av rum
Eget hus/egen lgh
---
Typ av boende
Lägenhet
---
Plats för
2
---
Sovrum
Winchester, England, Storbritannien
Die beliebten Gegend von Fulflood hat viele lokale Annehmlichkeiten, einschließlich der Roebuck Inn auf der Straße, die Nahrung den ganzen Tag dient, und den lokalen Geschäften, Cafés und Pubs. Es gibt eine fantastische Auswahl an Restaurants in Winchester. Es gibt einen lokalen Waitrose, Aldi und Co-operative Geschäfte. Es gibt eine Musikkneipe in der Nähe "The Railway Inn", die regelmäßig Live-Bands spielen hat.
Her place is only a 5 min from Winchester station and located in a quiet area. The room was clean. This single room was perfect for single stay. Victoria and John was very nice person and gave me really nice hospitality. I really enjoyed this stay!
Shogo
2016-07-15T00:00:00Z
Victoria made me very welcome and the room was lovely, bed comfortable and bathroom and towels clean. The breakfast was lovely and included fresh fruit and juice, homemade preserves, croissants, fresh coffee and, although I didn't have any, homemade fresh bread. The house was lovely with Victoria's lovely art work, colourful cushions etc and was cosy and clean. Location was good for me, with parking available and easily located via my Sat Nav. It was nice to chat with Victoria over breakfast.
Mary
2016-06-13T00:00:00Z
Had a great time. Victoria is very friendly and made me feel welcome. Highly recommend this place.
younes
2017-03-24T00:00:00Z
A very enjoyable stay. I was made very welcome and my room was very comfortable and clean. Highly recommended.
Tom
2017-01-28T00:00:00Z
Wonderful stay. Victoria was exceptionally hospitable and I very much enjoyed my time at their house
Si
2017-01-12T00:00:00Z
A lovely host and a well-managed B&B. A relaxing, laid-back and positive atmosphere. Would definitely stay again.
Andres
2017-03-30T00:00:00Z
Great location, great value. Pleasant hostess. Would recommend
Peter
2017-02-16T00:00:00Z
Great stay at a very comfortable house. Victoria was very kind and gave us many recommendations, she even let us stay in her usual bedroom in the double bed as her partner was away. Very nice house filled with lovely art and in a good location, close to the train station and reasonably close to town.
Amanda
2016-02-07T00:00:00Z
Typ av rum
Eget rum
---
Typ av boende
Hus
---
Plats för
2
---
Sovrum
Winchester, Storbritannien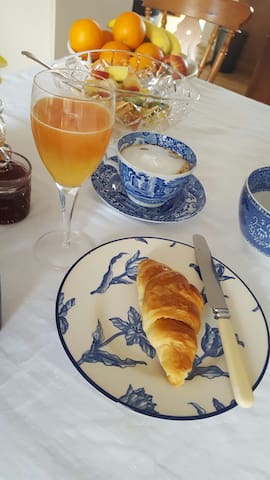 Stiamo nascosto al sicuro dietro gli alberi con parcheggio recintato gratuito per tutta la durata del vostro soggiorno. Ideale per gli avventurieri solista, viaggiatori d'affari e coloro che vogliono un bolthole pulita e confortevole con ruspanti gratuito inglese o b Continentale / veloce. A pochi passi da università / ospedale. Bus prende 5 minuti per la città e IBM 10 minuti di auto. extra a pagamento: pasti serali; pranzo al sacco; shirts / SVC lavanderia; segreteria / SVC stampa; di estendere il parcheggio; prezzi competitivi taxi.
Sleep - Food - Produttività - Soddisfazione - cerco di essere sicuri di ottenere tutti questi a partire da un grado A materasso in una stanza luminosa e ariosa e il cibo di provenienza qualità allevati sul suolo inglese, per quanto possibile. Le uova sono ruspanti, pancetta e salsicce sono all'aperto allevati in Hampshire Farms. C'è una grande scrivania per il vostro computer portatile nascosto dietro la porta in modo non ci sono scuse per non portare il lavoro a casa (!). Speriamo che vi lascerà qui sensazione pronto a cogliere l'attimo.
Un tranquillo quartiere residenziale abbastanza conservativo; un sacco di alberi e campi aperti nelle vicinanze, con servizi di autobus e treni regolari. Un sacco di cultura / musei / teatro / cinema / ristoranti e un sacco di posti per passeggiate tranquille o passeggiate lungo il percorso del fiume Itchen che conduce a scuola i famosi ragazzi Winchester College 'e poi a Winchester Cathedral dove Jane Austin è stato sepolto o prendere passeggiata Keats ', l'ispirazione della sua poesia "Isabella". Come si potrebbe visitare i resti del 13 ° secolo Castello di Winchester dove Tavola Rotonda di Re Artù è appeso nella Sala Grande. Se siete in cerca di intrattenimento dal vivo, poi c'è sempre qualcosa presso il Centro di scoperta o il Teatro Reale o si può solo prendere un panin(URL HIDDEN)sedersi e ascoltare i nostri artisti di strada di grande talento e gli artisti eseguire senza ostacoli dalla Gestapo locale. Il cibo è ragionevole c'è solo l'imbarazzo della scelta. Abbiamo Rick Stein e River Cottage Canteen, la stalla, un nuovo introito sulla pizza e sidro, così come le catene di ristoranti popolari come Wagamamas, Zizi di Loch Fyne per non parlare del cibo pub di qualità. Se vi piace provare cose nuove, si potrebbe anche provare il nostro ristorante Inn di Gurkha, dopo una visita al Museo Gurkha vicinanze.
Very nice stay. Highly recommended.
Simon
2016-11-27T00:00:00Z
A great stay with a welcoming host - Thank you Jo!
Derek
2016-10-16T00:00:00Z
Jo is very friendly and the bedroom was clean and tidy with everything we needed. Would definitely stay again.
Lisa
2017-03-12T00:00:00Z
Jo was really helpful and friendly, no complaints at all, even packed me lunch! Room and facilities were lovely.
Syed
2017-03-11T00:00:00Z
Jo was very friendly and helpful
colin
2017-01-18T00:00:00Z
This is a great place to stay in Winchester, especially if, like me you want to be close to the University or the hospital. Jo was a welcoming and friendly host and everything I needed was provided. The bed was comfortable and Jo cooked a lovely breakfast. I will definitely stay again when I need to be overnight in Winchester! Thanks Jo!
Carol
2016-09-17T00:00:00Z
Jo was extremely welcoming and an absolutely amazing host! Would definitely recommend this place to others, 10/10!
Samantha
2017-02-22T00:00:00Z
Lovely warm and cosy place to stay
Norshila
2017-01-04T00:00:00Z
Typ av rum
Eget rum
---
Typ av boende
Hus
---
Plats för
2
---
Sovrum
Winchester, Storbritannien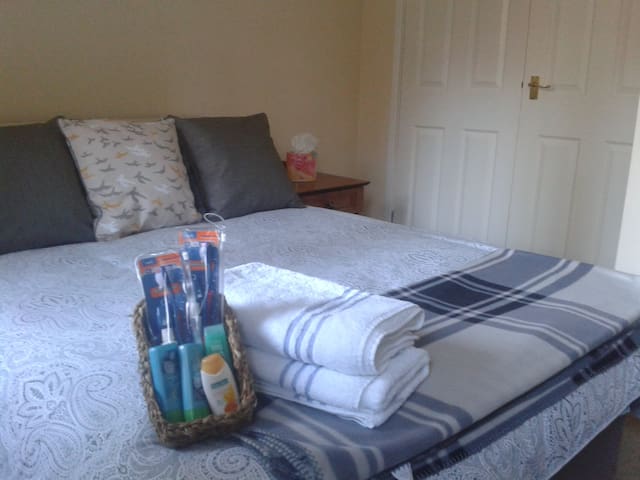 Dos anexo, habitación con baño privado con vistas al jardín. Una habitación doble y el segundo sitio para la relajación que podría prepararse con una o dos camas individuales para un suplemento de £ 20 por cama supletoria. Los techos son más bajos de lo normal por lo que si usted tiene más de 6 '2 "la altura de ducha podría verse comprometida ligeramente. Entrada privada por lo que tiene total independencia. Patio privado para la relajación al aire libre. Aparcamiento exterior. Conveniente pero tranquila. Cuna disponible viajar.
El espacio es un anexo independiente con aparcamiento privado. Dos habitaciones, una con cama de matrimonio y otra con sillones y mesa de café. Un extra de una o dos camas pueden alojarse en esta habitación en su lugar. El cuarto de baño, nueva equipada con bañera grande, ducha eléctrica, lavabo, inodoro con calefacción por suelo radiante y calentador de toallas se accede desde el segundo cuarto. Se proporcionan toallas de baño. Además de servicio de té y café hay una nevera con leche fresca y frutas y cruasanes se proporcionan a la llegada. Hay vajilla, cubiertos y vasos si desea comprar una comida para llevar y comer. La propiedad se encuentra en una zona tranquila de callejón sin salida sin tráfico. Muy pacifico.
Nos encontramos a menos de 20 minutos a pie de la estación de Winchester tan sólo un paseo de cinco minutos en taxi si llegas en tren. Un montón de aparcamiento en la casa que le permitirá llegar a pie Winchester. Londres se puede llegar por tren rápido en una hora y Southampton y Portsmouth hacen buenas excursiones de un día. El New Forest y la costa de Christchurch a Swanage son grandes días. Nuestra casa está a cinco minutos a pie de Waitrose y Aldi, además de un Costa Coffee y un par de restaurantes de comida para llevar.
Great place to stay - really nice having the whole annexe and a seating area in it. Host was great, brilliant instructions, water bottles in the fridge was awesome, area is very handy for Winchester, nice and quiet. Would definitely stay again!
Vickie
2017-04-09T00:00:00Z
Victoria's annexe was perfect for us. Her welcome was warm and friendly. Wish we had stayed for longer! Clean, comfortable and had everything we needed. Thank you!
Toby
2016-10-21T00:00:00Z
Stayed just for one night but was very happy with our stay. Victoria made us feel very welcome and provided our rooms with hot drinks and food. The rooms were very clean and warm with comfortable beds and a big TV. Not too far from town I would definitely stay here again if I was in winchester and recommend this to anyone who needs somewhere nice to stay.
Rachael
2016-11-19T00:00:00Z
Amazing stay, really felt welcomed and the fresh milk/coffee and brioches were a kind touch. Thank you!
Hazel
2016-09-25T00:00:00Z
Great accommodation, very clean warm and welcoming. Easy to locate and close to Winchester. Lovely hosts
Claire
2016-11-20T00:00:00Z
This wonderful annexe to the side of the house was absolutely perfect for us. Victoria was there to greet us and made sure we had everything we needed. If you are staying in WInchester, this is ideal as it is only about a mile from the centre yet it is lovely and quiet and there is the added bonus of a small shopping precinct five minutes walk away (with a Costa!). The annexe was very clean and tidy and lovely and warm. Even though it is part of the house it feels very separate so privacy is absolutely fine. This was a top class AirBnB experience. Thanks!
Paul
2016-11-06T00:00:00Z
A clean and comfortable annex in a quiet neighbourhood.
Clare
2016-09-23T00:00:00Z
Really calm and quiet location yet easy reach of beautiful old Winchester. Great weekend
Jenny
2017-02-26T00:00:00Z
Typ av rum
Eget hus/egen lgh
---
Typ av boende
Hus
---
Plats för
4
---
Sovrum
Winchester, Hampshire, Storbritannien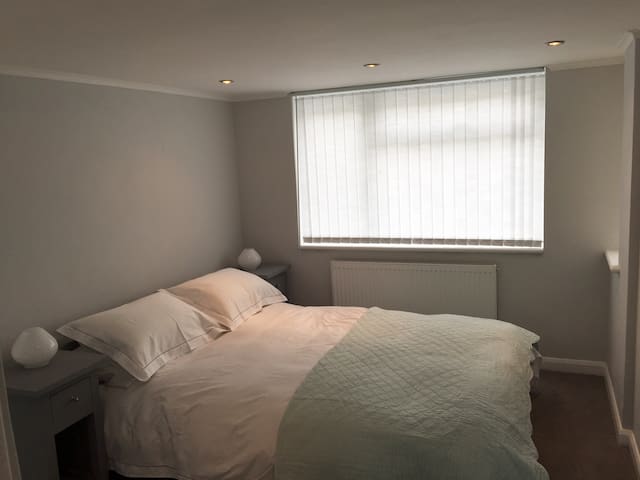 L'Annexe dispone di una cucina di buone dimensioni con un frigorifero, fornello e forno a microonde. Stoviglie, posate e bicchieri sono tutti lì e la cucina è impostato per colazioni e la cucina (abbastanza!) Semplici pasti serali. Troverete le cose come olio e aceto, sale e pepe, senape, ketchup e salsa di HP, asciugamani di carta e tovaglioli, bustine di tè e caffè reale e un cavatappi - noi stare lontano troppo! Il latte fresco e GU saranno in frigo al vostro arrivo insieme con le cose per la vostra prima colazione (pane, cornetti e cereali, così come alternative gratuite e lattosio senza glutine nel caso). C'è una vera e propria accogliente salotto con divano, TV e lettore DVD e una zona pranzo all'altra estremità. Il divano può essere costituito in un letto matrimoniale su richiesta per una terza e quarta persona, come sopra questo è un supplemento per notte, prego ci dice se volete ha fatto in anticipo (meno spazio per sedersi), o lasciato come un divano (che vi porterà 5 minuti per configurarlo come un letto), nel qual caso lasceremo le lenzuola e cuscini nella stanza. La camera da letto matrimoniale pacifica si trova sul retro della casa con vista sul giardino. Il bagno è dotato di lavabo, WC e doccia di buone dimensioni (senza bagno) con un sacco di acqua calda. Grandi asciugamani e lenzuola sono tutti lì in attesa. Anche se Stockbridge Strada può essere occupato al mattino e alla sera di punta non c'è traffico di passaggio sulla chiudersi.
Winchester è una delle città più belle e storiche del paese e un tempo era la capitale dell'Inghilterra. C'è molto da vedere con la cattedrale di Winchester, la Sala Grande e Winchester College, nonché diversi festival di arte e musica che si svolgono durante l'anno, e ciò che è affermato di essere il più grande mercato degli agricoltori in Inghilterra ogni Domenica mattina. Le strade del centro affollate sono una destinazione popolare con molti ben note catene e negozi indipendenti e ristoranti. Troverete un foglio di informazioni con alcuni suggerimenti nella Appt. Siamo a 25 minuti a piedi / 10 minuti in auto dal centro della città passando la stazione ferroviaria sulla strada verso il basso, o ci sono autobus e taxi. PS - Winchester è una destinazione molto popolare in modo che i parcheggi possono ottenere facilmente riempito. Waitrose e Aldi supermercati sono a soli 5 minuti a piedi lungo Godwin prossimità Vicino a Stoney Lane, dove troverete anche una caffetteria Costa e diversi take-away. Ci sono campi e corsie per le passeggiate nel giro di pochi minuti della casa. Ottimi pub di campagna nei villaggi di Sparsholt e Littleton fare buoni destinazioni. Stockbridge, un villaggio molto popolare foodie si trova a breve distanza in auto. Londra è solo un'ora di distanza in treno e si può facilmente raggiungere la New Forest e la costa meridionale in treno o in auto.
We were looking for an overnight stop so we could go to the Science Museum in Winchester (well worth a visit BTW). This place is about 10 mins out of Winchester centre and about 15 mins from the Science Museum. We dealt mostly with Pauline's husband Miles who was excellent throughout. Our party was: me and my wife, plus our 1(URL HIDDEN)year old children. We had the double room, our 12 year old had the sofa bed, and the two little ones had inflatable mattresses on the floor next to the sofa bed. This place is only advertised as having room for 4 people, but we fitted fine as the lounge where the sofa bed is is quite large. It would only take four adults though for sure. We took our bikes with us and Miles kindly put them in his garage overnight. This is a self contained 'flat' essentially on the side of Mile's and Pauline's house. It has a full kitchen too which is very handy when travelling with little ones as we've found regular B+B's quite hard in the evenings as they don't tend to offer evening meals and the kids are tired later on so don't really want to sit in a restaurant, so having a kitchen in a place like this is great. The kitchen itself was also well stocked with enough cereal / croissants / bread / milk for breakfast. A very nice touch. Waitrose is literally 2 mins down the road too if you need more food or were staying longer. This place really is pretty hard to fault. And as I said already, Miles couldn't have been more helpful both in terms of the booking or the actual arrival and check-in. A few very tiny comments but these really are very small things: 1)There isn't a thermostat and we found it a little warm. I just turned off the central heating, so no bother at all there 2)The table to eat at is in the lounge. We were slightly paranoid about the kids knocking stuff over and it going on the carpet. They didn't luckily, but perhaps a rug or something under there might be safer for all involved?! All in all though, a great stay. Very pleased. Thank you.
Simon
2017-04-02T00:00:00Z
Miles and Pauline were extremely friendly and welcoming whilst also communicating well and offering information on the local area before arrival. The accommodation was exactly as listed whilst being warm comfortable and exceptionally clean. Couldn't recommend highly enough and we wouldn't hesitate to book again
Neil
2017-03-19T00:00:00Z
A lovely annex, warm, very clean and homely, which suited us perfectly for our visit to Winchester. Miles was on hand when we arrived to show us how everything worked. It is very convenient having your own entrance and key - meaning we could pop in and out as we pleased. The kitchen was already stocked with some lovely bits for our breakfast, which was really thoughtful. We would definitely stay again if we are in the area!
George
2017-03-26T00:00:00Z
We had a really lovely overnight stay in this well appointed self contained annexe. Really good communication with the hosts. The breakfast was a nice touch. Quality linens and very clean. Highly recommend.
Natalie
2017-04-09T00:00:00Z
Typ av rum
Eget hus/egen lgh
---
Typ av boende
Lägenhet
---
Plats för
4
---
Sovrum
Winchester, England, Storbritannien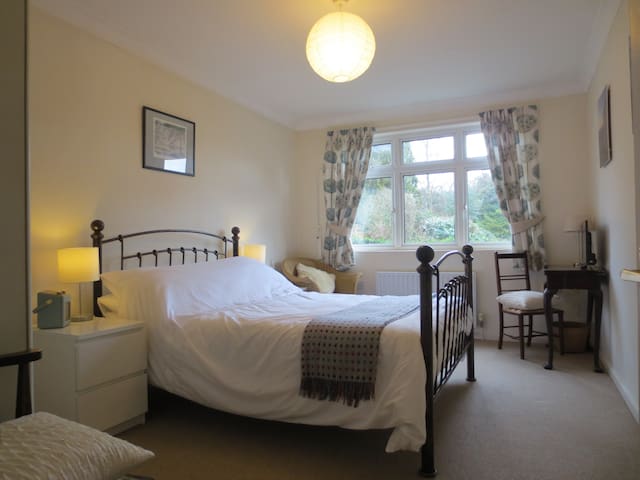 The Old Tractor Barn, een deel van Crabwood Cottages, is een rustige landelijke vakantie-accommodatie met een prachtig uitzicht en prachtige wandelingen in de bossen op een steenworp afstand, maar perfect gelegen in het zuiden van Engeland en de nabijgelegen kathedraal stad Winchester verkennen
The Old Tractor schuur is smaakvol omgebouwd tot een lichte en luchtige landelijke vakantieverblijf met een prachtig uitzicht over de glooiende velden en bossen. Zijn gelegen direct aan een ruiterpad leidt tot prachtige bossen en glooiende landschap, het biedt mooie wandelingen en fietsroutes voor de deur. Er is een prachtige community-run dorpswinkel binnen een halve mijl en The Plough, een uitstekende pub / restaurant binnen drie kwartalen van een mijl. Het dorp is ook het geluk te hebben Lainston House Country Hotel gewoon op de weg, die een perfecte plek voor een speciale afternoon tea of begin van de avond een cocktail!
Verder weg, is The Old Tractor Barn ideaal gelegen om te verkennen het zuiden van Engeland voor een eenvoudige toegang tot de prachtige kathedraal steden van Winchester en Salisbury met al hun bekroonde pubs en restaurants, lokale markt steden van Stockbridge en Romsey, het New Forest met alle het te bieden heeft en zelfs de Isle of Wight, Londen en Bath zijn toegankelijk als dagtochten.
Absolutely perfect holiday home for families! Very comfortable beds, lovely and clean. Great that it has dishwasher, washing machine and tumble dryer! Also kids games and cutlery and plates! Only suggestion would be to take along a portable stair gate - which we will do when we return for our next stay in October.
Rachael & Fraser
2016-08-06T00:00:00Z
Dear Debbie The team said the accommodation was great. We tried to book it again but you were booked for our selected date. A big thumbs up. Regards Beverley
Beverley
2016-04-23T00:00:00Z
Great stay excellent clean and well equipped property Nice location on edge of woods We saw some delightful deer and also some hares Very rapid response to problem with smoke alarm going off when no smoke! Loved the village shop - great local produce. Our Sheltie Zara also enjoyed the stay & walks We kept her downstairs as requested but this would have been easier with a stair gate!
Alan
2016-08-26T00:00:00Z
Great location for a family break - makes it easy to holiday with the kids :-) would definitely recommend.
Rachael & Fraser
2016-10-31T00:00:00Z
Everything about our stay at the Old Tractor Barn was great - the house, the location. Got to meet Debbie and she was very nice. I would absolutely come back again :)
Mendy
2016-06-29T00:00:00Z
If you are looking for a peaceful and scenic surrounding, would recommend The Barn. Its cosy and clean. We had a lovely 3 day stay.
Dorothy
2016-12-31T00:00:00Z
We had a lovely, short holiday break at Debbie's place. Very fine welcome with the flowers and scones. The weather was ok. It online rained during the evening and night, so that was fine!
Dominique
2017-03-05T00:00:00Z
What a fab place. I stayed here with my children, ( both under 4 years old), and there was everything we needed. The place was very clean, really comfortable and safe. Parking right outside, lovely views, beautifully quiet countryside retreat. Kitchen fitted out with everything you need, lovely welcome pack of scones and OJ, ( thank you Debbie), lovely smellies in the bathroom. Really well situated for access to Hampshire, 15 minute drive from Winchester, honestly a brilliant place. We hope to return in the future.
Camilla
2016-07-16T00:00:00Z
Typ av rum
Eget hus/egen lgh
---
Typ av boende
Hus
---
Plats för
5
---
Sovrum
Winchester, England, Storbritannien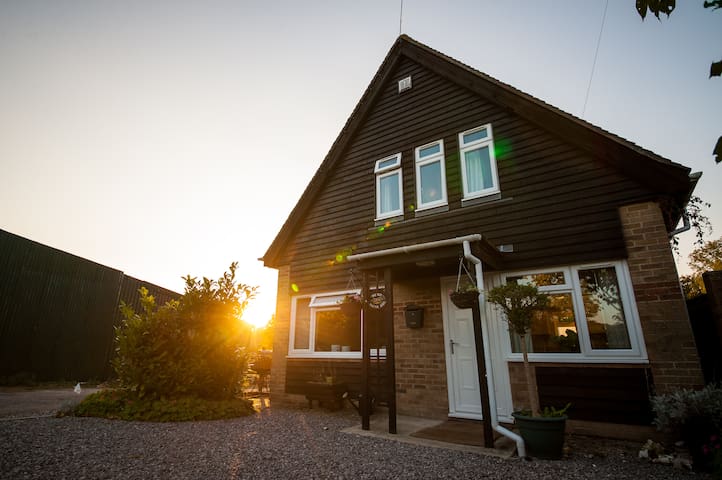 The room was lovely and clean. Anne was the perfect host making me feel very comfortable and welcome.
Winston
2016-09-11T00:00:00Z
I had a wonderful stay at Anne's place. The location was very central, just a few minutes' walk to the railway station and the city centre. The bed was super-comfy, the room quiet, and Anne and her husband were very kind hosts who made me feel very welcome. I thoroughly recommend Anne's place!
Britta
2017-02-23T00:00:00Z
What a fantastic place to stay. Incredible value! A beautiful house; a charming and delightful family; a lovely room with comfy double bed and a stone's throw from the train station and city centre. If visiting Winchester for work or pleasure, stay here - it's that simple!
Rosanna
2017-02-10T00:00:00Z
Very nice people, very good location, nice comfy bed.
Nina
2017-04-11T00:00:00Z
Die Unterkunft entsprach in vielen Details einem typischen älteren englischen Reihenhaus. Die Beschreibungen waren durchaus zutreffend. Morgens gab es ein gutes Frühstück (ohne Mehrkosten). Die große Gastfreundschaft von Anne, ihrem Mann John und ihrem Sohn wurde besonders durch eine gute Kommunikation deutlich. Sie gaben gute Tipps zum Aufenthalt in Winchester. und beantworteten alle meine Fragen. Sie hatten viel Zeit für mich übrig, so konnten wir einen Abeng im Wohnzimmer am Kamin miteinander verbrinen. Ich konne mich wirklich zuhause fühlen. Sehr zu empfehlen!
Matthias
2017-02-12T00:00:00Z
I stayed for two nights with Anne whilst on a work course. Lovely room and exactly as described. Great hosts!
Nick and Sophie
2016-06-27T00:00:00Z
Lovely quiet room, with an extremely comfortable bed, in a beautiful house within easy walking distance of the city centre - but most of all a warm and friendly welcome from Anne and her family. This was my first airbnb experience and it's hard to think of how it could have been better.
Sue
2017-02-09T00:00:00Z
A comfortable stay
Hazel
2017-03-14T00:00:00Z
Typ av rum
Eget rum
---
Typ av boende
Hus
---
Plats för
2
---
Sovrum
Winchester, Storbritannien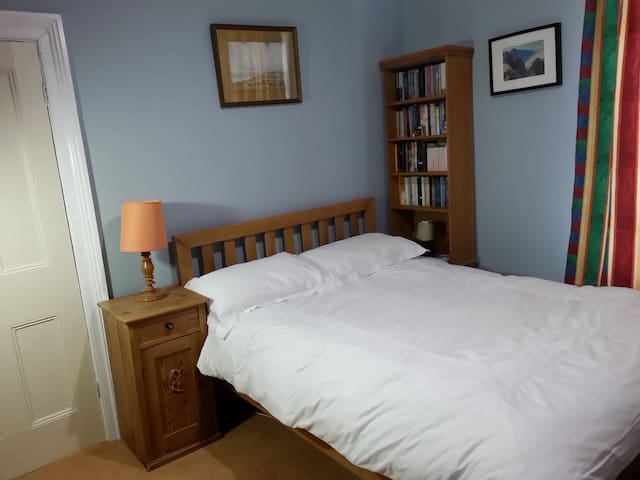 Das Annexe ist ein Selbstversorger-Apartment für 2 angrenzenden unsere Familie zu Hause - so sind wir immer auf der Hand zu helfen! Seine Lage am Rande der Stadt verbindet einen einfachen Zugang mit einem schönen Land Ausblick. Wir bieten Rabatte für Aufenthalte von 7 Nächten oder mehr.
Unsere Besucher lieben das helle und luftige großes Schlafzimmer mit Blick auf den Garten und die Landschaft. Das Super-Kingsize-Doppelbett kann leicht als zwei Einzelbetten arrangiert werden, wenn bevorzugt. Die Küche ist komplett ausgestattet und es gibt einen Fernseher und DVD im Wohnzimmer. Es gibt kostenlose WiFi mit einem schnellen Breitbandanschluss.
Winchester ist die alte Hauptstadt von England. Es hat eine berühmte Kathedrale, ein blühendes Zentrum mit erstklassigen Restaurants und Geschäften; Pubs, Bars, Cafés und ein Markt. Jane Austen, das achtzehnten Jahrhundert Romancier, starb in Winchester. Das College ist eine der ältesten Schulen des Landes. Das schöne Krankenhaus von St. Kreuz in der Au ist angeblich die älteste gemeinnützige Institution in England. Es gibt Hügel hinaufzugehen; Kreide Bäche und Flüsse spazieren entlang; Ansichten zu bewundern. Die Landschaft ist reich um in schmucken Dörfern. Die South Downs und New Forest Nationalparks sind in der Nähe und das Meer ist nicht weit entfernt zu!
The Annexe is the most spacious and comfortable rental we have had through AirBnB. Diana provided everything a traveler could want in terms of space, cleanliness, a spacious and comfortable bed, luxurious bathroom, kitchenware, and the breakfast staples. We had use of a lovely garden with our own outdoor table and chairs. From the moment Diana met us and gave us a tour of the apartment, we knew we were staying in a special place. A bus into the center of Winchester is within a 10 minute walk from the apartment.
Frederick
2016-07-09T00:00:00Z
Typ av rum
Eget hus/egen lgh
---
Typ av boende
Lägenhet
---
Plats för
2
---
Sovrum
Winchester, Hampshire, Storbritannien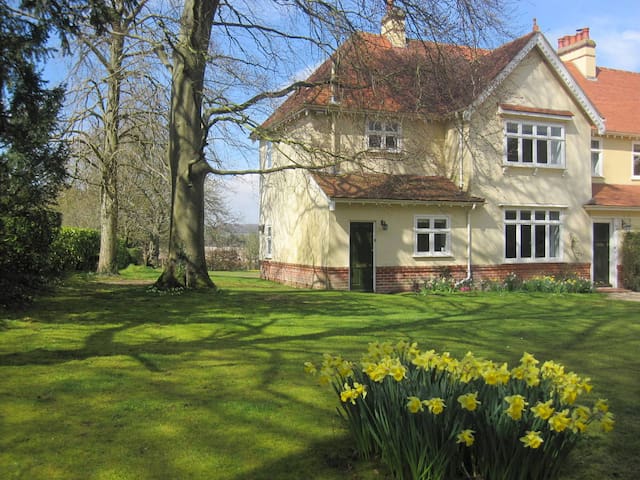 We had a most enjoyable one nights stay at Claire's lovely home in Winchester conveniently situated near Waitrose and an excellent fish and chip shop out of town but a short drive to the wonderful town of Winchester. Claire's home is beautifully presented and the beds were very comfortable with quality bedding. Nice touches all around and a generous breakfast made our stay all the more enjoyable and memorable. I would highly recommend staying!
Jeanne
2016-12-18T00:00:00Z
Typ av rum
Eget rum
---
Typ av boende
Hus
---
Plats för
2
---
Sovrum
Winchester, England, Storbritannien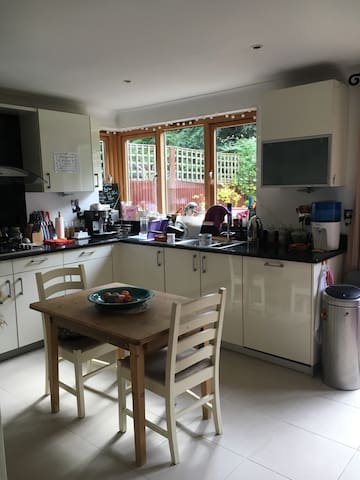 一个大的四间卧室,卫生间2.5家庭住宅;从美丽的历史温切斯特城中心有15分钟的步行路程;步行10分钟到火车站; 4大卧室。厨房/餐厅,休息室和电视室理想的孩子;后门通向露台区和大型园景花园。
Typ av rum
Eget hus/egen lgh
---
Typ av boende
Hus
---
Plats för
8
---
Sovrum
Winchester, England, Storbritannien
Chic 2 piani, semi proprietà indipendente in uno sviluppo gated. Perfettamente proporzionato per due, questo bellissimo appartamento con angolo cottura offre la perfetta alternativa alla sistemazione in albergo impersonale ed è meravigliosamente attrezzato per lunghi soggiorni in questa città mozzafiato. Situato in una posizione tranquilla che beneficia di essere situato abbastanza lontano dal centro per una notte di sonno perfetto di e tuttavia all'interno di un autobus o piacevole passeggiata in città.
Scott
2017-03-12T00:00:00Z
Typ av rum
Eget hus/egen lgh
---
Typ av boende
Lägenhet
---
Plats för
2
---
Sovrum
Winchester, England, Storbritannien
Rodeado por un entorno rural Hampshire - perfecto para relajarse con amigos y familiares; disfrutar de acogedoras chimeneas en la sala de estar con vigas, o charlar alrededor de la mesa de la cocina mientras se cocina en el Aga después de largos paseos por el campo; el escape perfecto rural!
Greystones es una casa especial con mucho encanto y carácter. La cocina es una zona ideal para socializar con un pequeño sofá donde los huéspedes pueden chatear mientras que la cocina aga una excelente comida. Está muy bien equipado. El salón es una gran zona comunitaria que tiene capacidad para 8-10 personas con facilidad, hay una gran chimenea de madera, troncos se suministran para que pueda sentarse alrededor de una fogata. También hay una sala de juegos con un montón de juguetes para todas las edades y televisión. Hay 4 dormitorios, uno con una ducha, un cuarto de baño y un aseo. 2 camas king size dobles, 1 habitación con 2 camas individuales y 1 con una litera. Durante el verano, el súper, jardín trasero grande y un huerto obtiene grandes cantidades de sol. Hay una zona de juegos infantil y un patio precioso sentado a la izquierda de la casa. Tenemos dos cajas de cielo con un paquete completo, un gran televisor en el salón y luego un televisor en el dormitorio principal y sala de juegos que son operados de una segunda caja.
Crawley es un hermoso y único pueblo de Hampshire, que cuenta con una casa de paja de pato, y precioso país pub. También hay un bonito bar llamado la casa corriendo, que es sólo por el camino en Littleton. La gente es muy amable y acogedor, así que por favor respete a nuestros vecinos. Winchester está a sólo 3 millas de distancia y es una ciudad impresionante, con un montón de bonitos restaurantes, teatro, cine, un mercado el sábado y algunas tiendas bonitas. La casa está perfectamente ubicado para descubrir el nuevo bosque, Salisbury, Stonehenge y la costa sur, entre otros pueblos hermosos y pueblos cercanos. Stockbridge se encuentra a 10 minutos en coche y es una impresionante ciudad comercial con bares y restaurantes encantadores con galerías y tiendas para explorar.
We had a wonderstay stay here as two families with 3 young children. Beautiful house and gardens, extremely cosy - we loved sitting by the fire in the evenings. Perfect for a family trip, the children loved the playroom with many toys to choose from! Great communication from Robin, we would definitely return another time.
Nikki
2017-01-02T00:00:00Z
Picture postcard setting and house with huge garden and climbing frame making this a genuinely perfect family getaway. House has all the mod cons (Sky, broadband etc) and was generously stocked so no need to bring towels etc. Cannot recommend highly enough and will be looking to visit again soon.
Alastair
2016-01-03T00:00:00Z
I'm a seasoned AirBnb-er and this was one of the best experiences I've ever had! The cottage is absolutely beautiful, and surrounded by a gorgeous garden. There are even newts living in the pond at the front of the house. It was the perfect place to relax, cook big meals on the aga and while away time chatting and reading. It was clean and very comfortable. It's a short drive to Winchester, and easily managed through taxis as we didn't have a car. A lovely place in a very lovely part of the world.
Poppy
2016-05-16T00:00:00Z
We loved our stay at this Cottage. There is something magical about the building and once inside, its just gets better. From the fireplace in the lounge to the Aga in the kitchen, you instantly feel cosy and at home. The house was fully kitted out with all that we needed for the weekend. Even my 7 months old baby loved her stay there. There was a Cot available for her and soft comfortable rug in the lounge for her to play on. There was even a massive playroom. All bedrooms were great size and with fresh, comfortable beds. The garden was great, only wish that we stayed there in the summer to be able to use it more. This would be the prefect house for families with babies / children or group of friends. 2 local pubs near by. The running Horse in particular did great food. The hosts were brilliant. Although they weren't there, they had left us with all the information we needed and only a phone call away. They also had left us some essentials in the fridge, which was greatly appropriated. Thank you guys.
golsa
2015-10-25T00:00:00Z
What a wonderful place to stay! The home was found exactly as described, with a great welcome from the owners. There was plenty of space in both the living and sleeping areas and we were equipped with all the bits and bobs for a really comfortable stay. We found amazing things to do in the local area - but wished we had left more time for taking advantage of the relaxing atmosphere of this beautiful house! We enjoyed cooking meals on the AGA and evenings in front of the log fire. Thanks Robin and Louise for welcoming us into your home.
louise
2015-11-08T00:00:00Z
Fabulous old house oozing character! Although it was winter we still enjoyed the large garden, where daffodils were flowering in December. It would be wonderful in the summer months. Robin had kindly provided a large, real Christmas tree and decorations, which made our festive time there very special. Crackling fires, oak beams, an Aga in house in charming village within easy reach of Salisbury and Winchester, even the coast and only 90 minutes from London. It was perfect for us. Thank you!
penny
2015-12-28T00:00:00Z
Beautiful family home very close to Winchester. Hosts are very helpful and responsive. House exceeded our expectations, my little ones had a wonderful time playing in the garden and play room - perfect weekend escape for two families.
Jennifer
2016-10-20T00:00:00Z
We spent a lovely couple of days here. The house has real character and a mix of modern furnishings and traditional fireplaces and wooden beams. The garden is huge enough to tire out the most energetic children, but if it rains (and how it rained!) there's a snug kitchen with an aga to dry everything off. The local area has something for everyone and the location is peaceful but within close distance of Winchester and beyond. Robin was a great host - he responded promptly to my queries and was available to help during the stay. I'd recommend this house to anyone who wants a quiet few days away to explore some of England's most beautiful countryside.
adam
2016-06-02T00:00:00Z
Typ av rum
Eget hus/egen lgh
---
Typ av boende
Hus
---
Plats för
8
---
Sovrum
Crawley, Storbritannien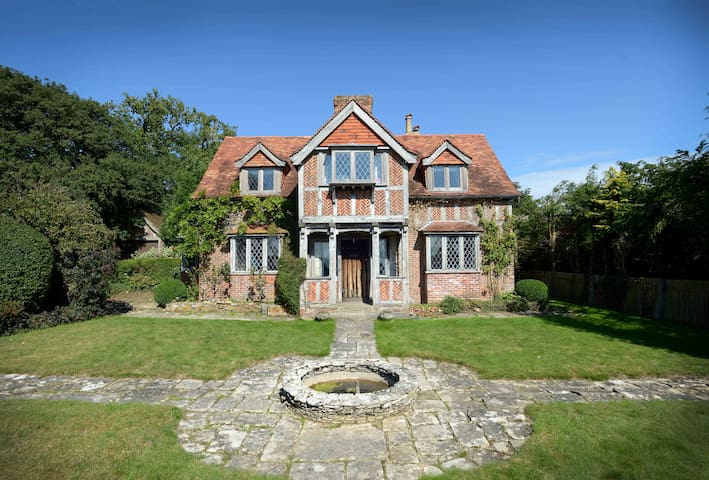 maison de trois chambres attrayant et moderne dans le domaine residentail de Weeke, à distance de marche des boutiques (Waitrose et Aldi) et à cinq minutes en voiture du centre-ville de Winchester. Les restaurants locaux et des plats à emporter à dix minutes à pied. Winchester est une belle ville historique et cette maison se trouve à cinq minutes en voiture du centre-ville. Weeke est un endroit sûr et calme residentail, sur le bord de la ville, et à une courte distance à la campagne.
We were looking for a last minute getaway over Christmas in Winchester and stumbled on the perfect place. Nina's cozy home was absolutely fantastic for our family of 3; and while it's never ideal to be away from ones own home over the holidays we felt like we were at a "home away from home". The kitchen is fantastic as is the large relaxing tub - nice views of the garden and lovely skylight views from the top bedroom. Our daughter was permitted to play with Nina's daughters toys (neatly displayed in the adorable little girls room) and she was really delighted. Thank you, Nina, for helping to make our Holiday in Winchester really special!
Georgia
2016-12-27T00:00:00Z
Good spot to travel to the beach host provided everything we needed, wrong wi fi password provided on instructions but we soon found the correct code on card so not a problem fantastic choice if you have children,a home from home stay, we would stay again! Thank you!
Hayley
2016-08-23T00:00:00Z
The house was lovely and great for a family with young children. Excellent kitchen facilities and equipment and it was warm and cosy. Close to local shops. Bedrooms and bathroom all upstairs. Very homely and the host provided good information and welcoming messages.
Darren
2017-01-02T00:00:00Z
Typ av rum
Eget hus/egen lgh
---
Typ av boende
Hus
---
Plats för
5
---
Sovrum
Winchester, England, Storbritannien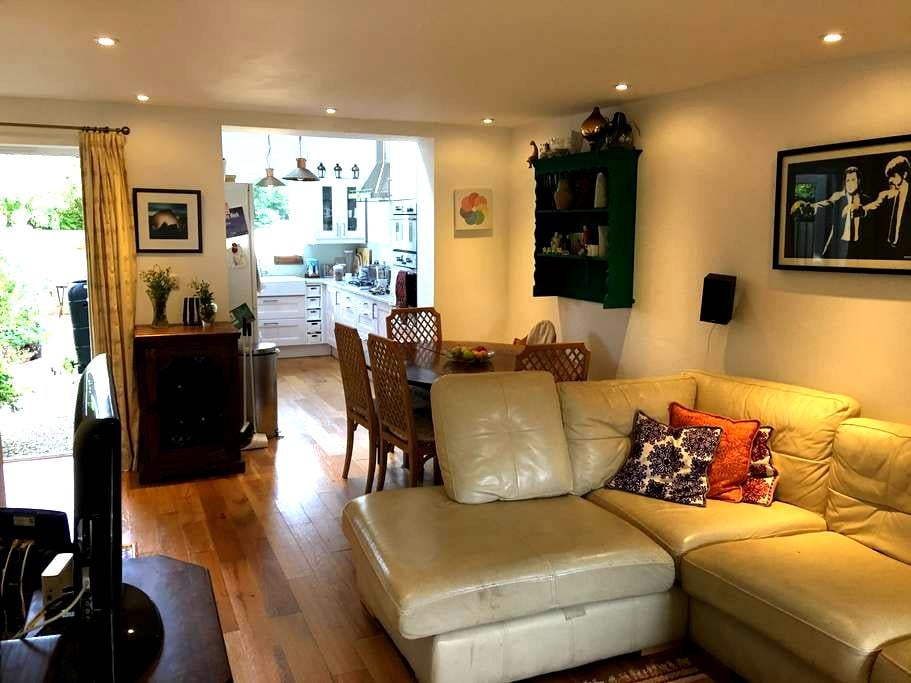 Ange datum för att se full prissättning. Ytterligare avgifter tillkommer. Skatter kan tillkomma.