Tanto o una habitación disponible, pequeño coste adicional para las dos habitaciones.
Gran barrio a pie. piscina comunitaria, cerca de 40 restaurantes y tiendas.
The nicest coolest most helpful people you could ever meet. Always an amazing wonderful stay.
Cort
2016-11-05T00:00:00Z
Marilyn and Mike were great hosts! They proactively reached out to facilitate a smooth check in and responded very quickly to our questions before we arrived. They were very flexible about arrival/check in and incredibly welcoming. The room and bathroom were immaculate and very private. They even offered us coffee in the morning! The house is just a 15 min drive from beautiful downtown Fort Collins. Highly recommend these hosts and would stay again!
Amy
2016-07-11T00:00:00Z
This is the most comfortable place I've stayed in airbnb. Marilyn is definitely a super host. Makes you feel at home.
Cort
2016-10-14T00:00:00Z
They were very nice and accommodating. I enjoyed my room and privacy and Marilyn's husband helped me move my belongings to a motel when I left.
Joanna
2016-04-09T00:00:00Z
Marilyn and Mike were stellar hosts. They provided all of the amenities described and made my stay extra pleasant with snacks, drinks, a ride to the shuttle station, and just genuine kindness that inspires me to pay it forward.
Shawn
2016-04-26T00:00:00Z
The listing is a wonderful opportunity to spend time in a luxuriously comfortable setting and to meet some very gracious, warm-hearted folks at the same time. The attention paid to the details of this space is outstanding.
Rebecca
2017-03-19T00:00:00Z
We absolutely loved our time at Marilyn and Mikes home. They are the sweetest people ever we've meet. Thank you guys for being so welcoming, accommodating and nice to our family. The neighborhood is very beautiful and safe aswell as their home. We would definitely stay here again on our next visit to Colorado. Thank you again and look forward to seeing you next year! :) Diaz Family La Habra, Ca
Rogelio
2016-07-04T00:00:00Z
Great place to stay! Clean and beautiful with very friendly accommodating hosts.Mike and Marilyn are wonderful!
Michelle
2016-06-21T00:00:00Z
Typ av rum
Eget rum
---
Typ av boende
Hus
---
Plats för
4
---
Sovrum
Fort Collins, Colorado, USA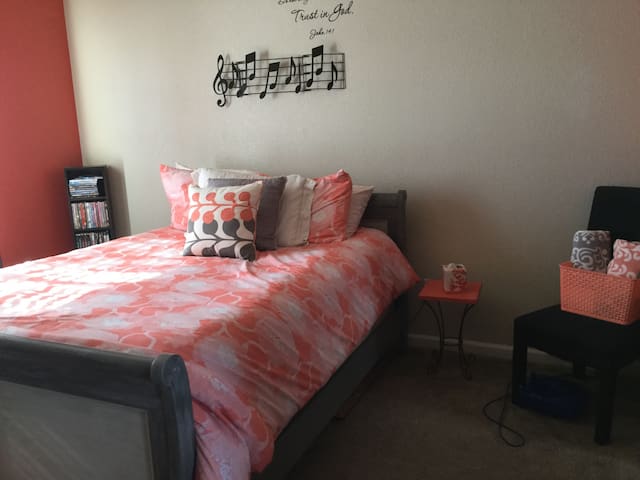 Had a wonderful stay! The house was extremely tidy and exactly what my family needed. The host had great communication and answered any questions we had and suggested places to visit in the area. Would definitely stay here again and recommend to all.
Lauren
2017-03-20T00:00:00Z
Typ av rum
Eget rum
---
Typ av boende
Hus
---
Plats för
4
---
Sovrum
Fort Collins, Colorado, USA
Denise has been amazing! Very helpful and very friendly! Always makes sure everything is perfect for me. House is comfortable, cozy and felt like home right away. Friendly pets and a good location! Would 100% recommend to anyone looking to visit Fort Collins!
Dylan
2017-02-28T00:00:00Z
Typ av rum
Eget rum
---
Typ av boende
Hus
---
Plats för
4
---
Sovrum
Fort Collins, Colorado, USA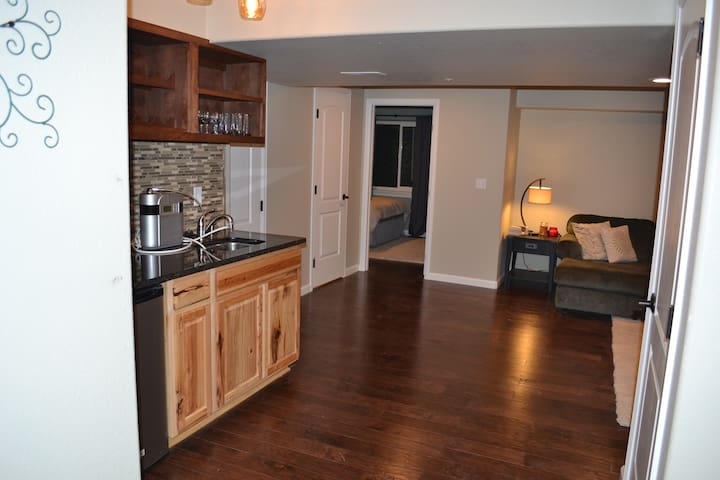 Let me by stating this was my first ever Airbnb experience. Linda was very responsive via email and let me know not to worry as my eta changed. Upon arrival, Linda was very welcoming and ensured I had some tea and a choc before bed as it had been a very long day for me. The neighborhood, I want to point out, was immaculate and close to many stores that you could need or want. I did not feel unsafe at all in this neighborhood..quite the opposite (I had a vehicle by the way also). I stayed 3 nights and not once did I feel awkward or uneasy using the amenities. It was everything you needed for a comfortable stay. Very clean I might add also. Linda went above and beyond being what I envisioned a host being like. For that I want to again thank her. My stay in fortoc was memorable.
Kris
2016-10-23T00:00:00Z
The host canceled this reservation 2 days before arrival. This is an automated posting.
Mohamed
2016-08-25T00:00:00Z
Linda was easy to communicate and easy to get along with. I very much felt like a guest in her home. She is very sweet and likable, and the area was great and beautiful
Mary-Kate
2016-10-13T00:00:00Z
Had a very nice stay. Linda is wery warm and welcoming.
Christian
2017-02-25T00:00:00Z
Everything was great
Kumar
2016-08-28T00:00:00Z
Just got back from a night at Linda's. Went to Ft. Collins to visit my son at CSU. Linda was very quick with her responses and worked with me to coordinate my ever changing schedule. The room and home was exactly as described. The home was clean and well organized. Linda had fresh french pressed coffee and muffins for me in the morning. Wi-fi was available. Felt like I was visiting at a girlfriends for the evening. The bathroom is shared but there is a separate door from bedroom into bath so this was not a problem at all. Privacy was not an issue. If I am back in Ft. Collins solo again, I will definitely plan to stay with Linda.
Katherine
2016-10-08T00:00:00Z
Linda us a lovely host. Just the right mix of friendliness and privacy. Her home is quiet and clean. Like staying with a long lost friend.
Tina
2017-03-10T00:00:00Z
Really nice place that is very clean and organized. The location is great too for going to nearby tech firms for work.
Michael
2016-10-25T00:00:00Z
Typ av rum
Eget rum
---
Typ av boende
Hus
---
Plats för
1
---
Sovrum
Fort Collins, Colorado, USA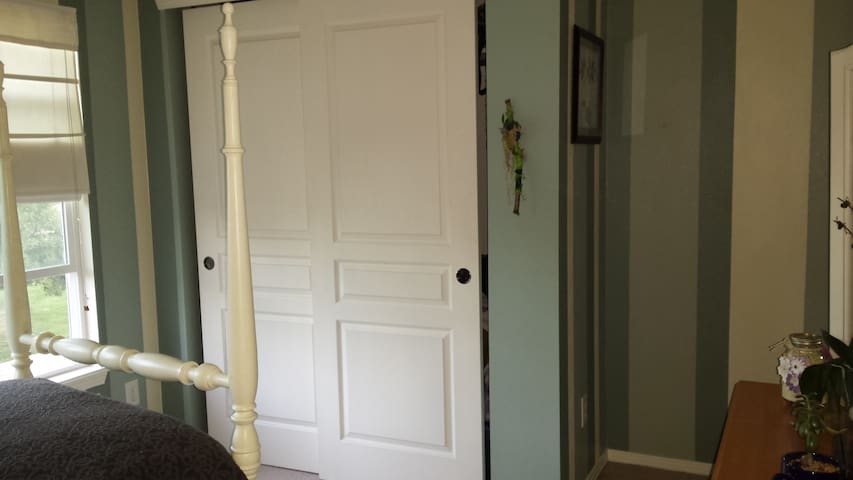 I had a very nice stay at Mark's place. Everything was as described and he was very warm and friendly. Good location with near main roads. The house was quite and peaceful and my room was very private. Easy access coming and going to and from the house. Marble (the dog) was too cute and very well behaved. Highly recommend this place for a good stay.
Kevin
2016-11-25T00:00:00Z
Very peaceful and nice neighborhood. Mark is a great host. Very helpful and nice. And Marbles, the family dog is a bonus! So sweet and friendly!
Rocio
2016-10-10T00:00:00Z
The room and bathroom were very clean. The owner provided everything we needed - towels, a lot of different soaps, a selection of blankets and comforters. The owner is quite friendly and welcoming. The house is in a quiet neighborhood and we felt secure and safe there. We would definitely stay there again.
Marc
2016-12-23T00:00:00Z
Typ av rum
Eget rum
---
Typ av boende
Hus
---
Plats för
2
---
Sovrum
Fort Collins, Colorado, USA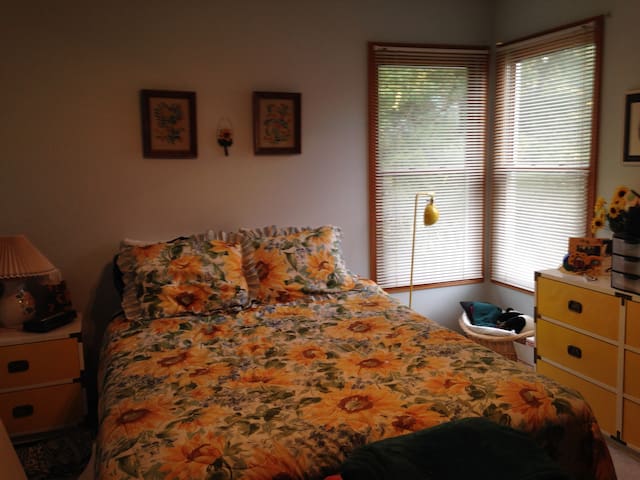 cama en una habitación privada con baño privado y una pequeña nevera. A poca distancia del templo mormón. Situado en el centro dentro de los 15 minutos en coche del casco antiguo, Budweiser Event Center, Loveland, y CSU. Conveniente para el Parque Nacional de las Montañas Rocosas, Boulder, Greeley, Estes Park, y Cheyenne WY. Situado en una zona tranquila con senderos y patios de recreo. Tenemos una cubierta que puede utilizar. Mi lugar es bueno para parejas, aventureros en solitario, y viajeros de negocios. Tenemos un gato llamado Gracia.
A beautiful home in a quiet, residential, neighborhood while also being close to restaurants and shops! The room was clean, spacious, and it was nice to have a desk. I would highly recommend this airbnb and would definitely stay here again.
Jess
2017-01-30T00:00:00Z
The room was clean and spacious !
Antoine
2017-03-25T00:00:00Z
Great experience ! Good communication, everything was simple and easy. The bed was the most comfortable bed I have ever stayed in, and huge ! Very welcoming thank you
Kristen
2017-01-27T00:00:00Z
Comfortable place and experience was as described
Christina
2017-02-21T00:00:00Z
Wonderful place to stay. Comfortable bed and room. Close to town and my family. Nice folks. Quite accommodations.
Richard
2017-01-02T00:00:00Z
Very nice, comfortable and clean house! Bonnie and her husband were extremely friendly and informative on local attractions. Great bed and private bathroom! Water and some snacks left in the room for us! Would definitely recommend to stay :) thanks again!
Michael
2016-11-04T00:00:00Z
Great place to stay. They gave me a wonderful recommendation of where to get breakfast on my way out (Doug' Day Diner). If i'm ever passing through again i'd stay there.
David
2017-03-27T00:00:00Z
Bonnie's place was great. We enjoyed our stay and the bed was super comfortable. The house was quiet and felt private. Good location and nice for a stopover. Would stay here again.
Kelsey
2017-03-26T00:00:00Z
Typ av rum
Eget rum
---
Typ av boende
Hus
---
Plats för
2
---
Sovrum
Fort Collins, Colorado, USA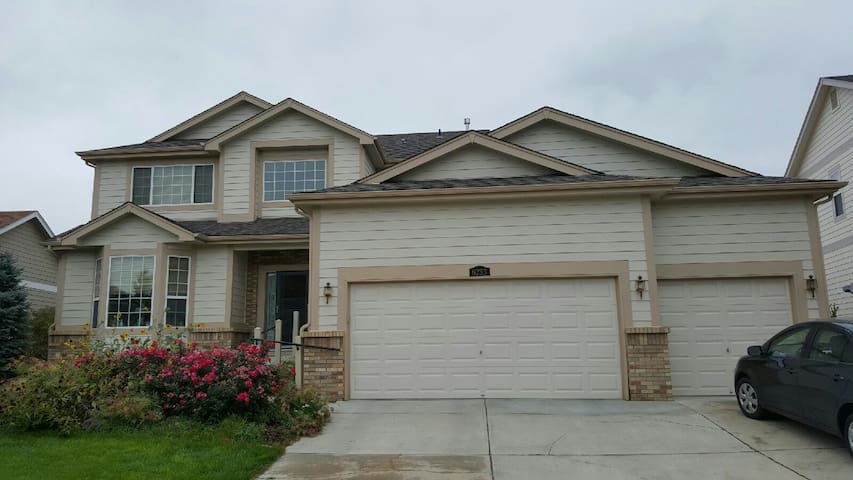 Great location with wonderful amenities. Nice rooms with a fantastic view. I would highly recommend staying here.
Ricky
2017-03-04T00:00:00Z
Everything was absolutely perfect! Everything we could have needed was there and Rocky was very helpful and friendly. The place felt very cosy and comfortable. I would definitely recommend this place for anyone looking to stay in Fort Collins!
Dallas
2017-03-17T00:00:00Z
Typ av rum
Eget rum
---
Typ av boende
Hus
---
Plats för
4
---
Sovrum
Fort Collins, Colorado, USA
Nice scenery, nice hosts, nice ammenities, and clean! Good and fast communication, and simplicity of check in/check out
Pat
2016-07-14T00:00:00Z
Typ av rum
Eget rum
---
Typ av boende
Hus
---
Plats för
1
---
Sovrum
Fort Collins, Colorado, USA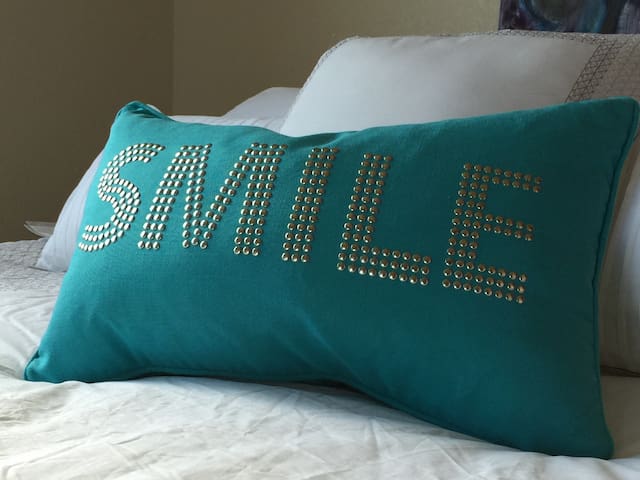 在我们欢快的柯林斯堡自己家里的浴室沿着两条明亮的房间。安静的私人和舒适。 4英里(10分钟车程),以老城区,以及即将CSU相同的距离。电源步道(自行车/步行道)是指日可待带来通过自行车前往市中心很方便。
这是一个错层的家,你的空间是在较低(花园)的水平。我们给大家介绍一个入口,但仅此而已。你下楼的时候,你会发现你可爱的卧室以及一个起居室,电壁炉,微波炉,水壶和迷你冰箱,也浴室。洗衣是你的水平,但我们努力工作,以协调和做,当你不在身边。无线的伟大工程。露,洗发水,护发素,沐浴露,吹风机,并都提供了更多这样你就可以收拾有点轻。我们也有茶水和咖啡+一些轻的早餐食品的一个很好的选择,让您的一天开始了。
您可以在街对面一个漂亮的工作室,在阳光明媚的柯林斯堡一天一个可爱的短的步行练习瑜伽。我也有一个喜欢的咖啡馆只是在路上,你可以拉拢一本书或朋友和一些可口的零食和饮料。在一个古老的农舍旁边是一个桶的房子,自来水制作的啤酒的一个伟大的选择。山麓很短的车程,有要了一些华丽的上涨,驱动器和野餐。
This was a great place to stay the perfect amount of room for my boyfriend and me. I think the price is a steal for the space! Everything was comfortable, and we had everything we needed (coffee and water) and more! I highly recommend Katy and Tim's place if you need somewhere to stay in Fort Collins.
Stephanie
2017-03-16T00:00:00Z
Very nice accommodations. Owners were polite and amazingly quiet.
John
2017-03-19T00:00:00Z
Great atmosphere. Good vibes. Nice amenities, yogurt in fridge was a nice touch. Plenty of space with the 2 rooms. Plenty of privacy.
Stan
2017-03-20T00:00:00Z
Katy and Tim were fabulous!! The space has a simple, clean design that I loved. I had the entire garden level to myself with a cozy sitting room and private bathroom. But the luxury was in the details: organic tea and hot cocoa, fruit and breakfast bars, instant tea pot, microwave and fridge. Books and coloring books to relax in funky chairs. Super lush bath towels. I would totally live there!
Samantha
2017-03-07T00:00:00Z
The home is located on a quiet street, with a well manicured yard. The suit that we stayed in was clean and sweetly furnished with a very nice updated bathroom. The shower is amazing and definitely something to be experienced! Katy and Tim are sweet and quite while available when needed.
maria
2017-04-07T00:00:00Z
You cannot beat this wonderful space for the price — it is a steal. The fireplace room is incredible for reading, journaling, etc. To top it off, Katy and Tim are great hosts! They respect your own space while making high-quality recommendations.
Alexander
2017-04-10T00:00:00Z
I am so thankful I picked Katy's place to stay. I debated staying in one of the many hotels in the area or the other rooms on Airbnb. The price was fantastic and this was better than I could have imagined. It was extremely clean, private, cozy, and had everything included. The bed was very comfortable, the soaps, shampoos, towels, lotions and snacks/drinks in the fridge were all top notch! I would recommend this place to anyone needing a place to get away while in the area!
David
2017-03-24T00:00:00Z
The host canceled this reservation 76 days before arrival. This is an automated posting.
Kathleen
2017-04-11T00:00:00Z
Typ av rum
Eget rum
---
Typ av boende
Hus
---
Plats för
3
---
Sovrum
Fort Collins, Colorado, USA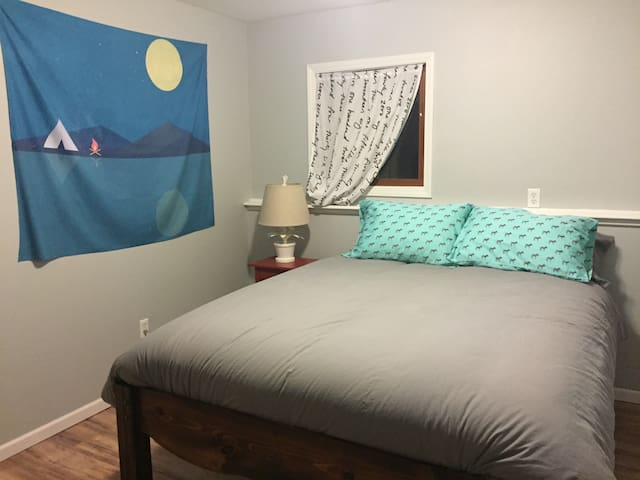 I was made very welcome! Marilyn shared morning coffee and a surprise breakfast! She was fun to talk with... Accomondations were awesome and she was great with pogo my dog!
Alicia
2016-09-11T00:00:00Z
Marilyn went out of her way to make us feel welcome. We were in a bit of an odd situation, moving between houses and we stayed with her. Great house, great spot to stay. Marilyn was more than accommodating to us, with our pets and our extra stuff we had to deal with while moving. When my car broke down she even gave me a ride. We appreciated everything she did for us and helped our 4 days without a home comfortable. I would highly reccomend staying with Marilyn!
Ryan
2015-06-03T00:00:00Z
An absolutely clean 1 BR with private bath plus separate TV den. Marilyn's home is beautiful, off-street parking, and a lovely safe neighborhood to wander. Ad is 100% accurate but property is even nicer. Marilyn is a kind hostess and eager to meet the needs of her guests. Lucky us! We stayed 4 nights and loved it.
Julie
2015-06-29T00:00:00Z
Marilyn is awesome!! She had a heavy robe waiting for me because the temperature has dropped, lights were left on because I arrived at night, and she left me a note welcoming me back.
Helene
2016-10-09T00:00:00Z
Marilyn was great; very friendly and welcoming. The listing is very accurate. The space is just as advertised and did the trick just fine. The neighborhood is great, with a very convenient location. It was only about 2 miles from Cafe Mexicali, which was great for me.
Ethan
2015-08-17T00:00:00Z
Wonderful host, great space had the entire basement to ourselves. Very welcoming and good vibes
Cora
2016-06-24T00:00:00Z
Marilyn made accessing our accommodations very easy even though we arrived late in the evening. She was friendly and interesting and provided very clean and private lodgings. The description of the lodging was accurate though one of the beds was a (comfortable) futon - a situation she made us aware of before we accepted the deal. Overall, an excellent experience.
Ross
2015-08-02T00:00:00Z
Marilyn is an excellent host. She was very gracious, her home was warm and welcoming and a delightful place for us to stay. She accommodated our needs in many ways beyond our expectations. We particularly enjoyed the quiet surroundings and the downstairs facility met our needs as desired. I do hope to visit her again in the future when we are in Fort Collins.
Tom
2015-07-22T00:00:00Z
Typ av rum
Eget rum
---
Typ av boende
Hus
---
Plats för
2
---
Sovrum
Fort Collins, Colorado, USA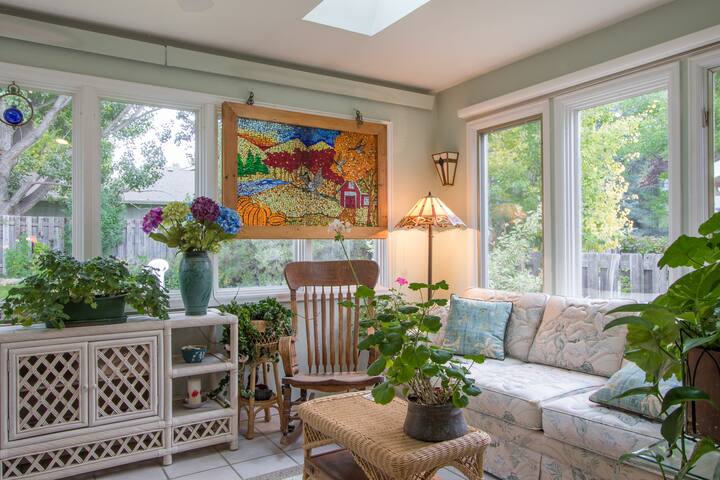 ChungFu is such an awesome host! My dad stayed with ChungFu during his recent trip to Fort Collins and ChungFu has been texting us back and forth a week before the trip! He's easy to reach and super helpful. We would definitely stay with ChungFu again. Thanks again for everything!!!
Kat
2016-05-18T00:00:00Z
Chung-Fu made me feel right at home. His place is exactly as described.
Marcia
2016-02-07T00:00:00Z
Please, I implore (URL HIDDEN) not stay here. The reservation was for my 18 year old daughter for one month. She just moved back to Colorado from NC to start college in the spring. Upon arrival, she called me with grave concerns. Chung-Fu told her that he did not know how he felt about sharing his space for an entire month. Within the first day, he started trying to find any reason to have her out. She did not break a single house rule and stayed in her room as whenever she was out, he would hover. She was literally like a prisoner in her room. She would only come out if he was not home. He wanted her out and kept trying to change the reservation so he could get $47/night instead of the monthly discounted rate of $23. I tried to compromise and tell him she would leave but we were only paying the price/night that we booked for. Airbnb was great in making sure she was safe. Airbnb was able to change the reservation and only charge me for the nights she had been there at the correct nightly rate. With that being said, her check out time was 11 am and Chung-Fu called the police at 9 am to have her escorted off the property for trespassing. No matter what he responds to this to his defense, I still have all of the communications between he and I to prove everything I am saying. It is just sad that my daughter could not be safe and comfortable here. Oh, a side note...he states in his listing...must check with host before have a guest visit or stay. I told him my daughter has people helping her move in. Once my daughter was there, Chung-Fu struck an outside deal with my daughter's boyfriend for him to stay there a week, too. All, in all...I think what happened was that he, admittedly, only had people stay on a very short term basis and when he realized he was going to be sharing his space for a full month, he wanted out. He seemed so nice and accommodating at first. I just do not want anyone to ever have a traumatic experience staying here like my daughter did.
Nicole
2016-11-18T00:00:00Z
ChungFu is very flexible and welcoming. He is a great host and a very interesting person to talk to. He responds very quick to my texts and helped me the airbnb booking procedures. His house is beautiful and the residential location felt very safe. The location has immediate access to banks, supper markets, hotels and also quick access to downtown. He knows the area very well and provided lots of suggestions for things to do in weekend. I had great weekend hiking with him. He has provided his bike to me, that was really helpful to me. He considered me as his family member and I enjoyed my stay there. Next time I would definitely stay with ChungFu again.
Shibu
2016-09-04T00:00:00Z
ChungFu was a great host and made me feel at home. He was very polite, courteous and sincere. I enjoyed talking to him about his worldly experience while he cooked dinner for us. Overall, it was a great experience. The room was exactly what I needed and was in a good location.
Michael
2015-10-07T00:00:00Z
Chung-Fu is a wonderful host. His house was beautifully decorated and we wish we had more time to ask him about his dance history. The house was neat and peaceful. My daughter was able to spend some time doing homework. Chung-Fu is wonderful with communication and was always available for questions. We would definitely return.
Keli
2016-10-09T00:00:00Z
Typ av rum
Eget rum
---
Typ av boende
Hus
---
Plats för
2
---
Sovrum
Fort Collins, Colorado, USA
Spokojne, przyjazne sąsiedztwo z siedmiu parków i ścieżek spacerowych. Prywatny pokój w piwnicy ma dużą przestrzeń dla obszaru roboczego; garderoba, prywatną łazienką. Wspólna kuchnia i salon obszar na parterze. Wi-Fi oraz usługi pralnicze dostępne.
Piwnica jest dostępne z przednim wejściem tworząc pół-prywatnej sytuacji.
Lokalnych parków w obrębie Wspólnoty, jak również w pobliżu szlaków turystycznych; restauracji i sklepów, na zewnątrz letnie koncerty, biblioteki w odległości spaceru; inne śródmieścia nocne życie jest dostępny autobusem lub systemu Max (zaledwie kilka przecznic od domu).
This is a great place to stay, it's close to lots of places to eat, drink and shop. Linda was very nice and caring.
Parker
2016-09-30T00:00:00Z
Nice, basic accommodation. Everything was very clean and fresh with an extremely gracious host to boot. Just what I needed, thank you.
Ben
2016-05-17T00:00:00Z
Typ av rum
Eget rum
---
Typ av boende
Hus
---
Plats för
2
---
Sovrum
Fort Collins, Colorado, USA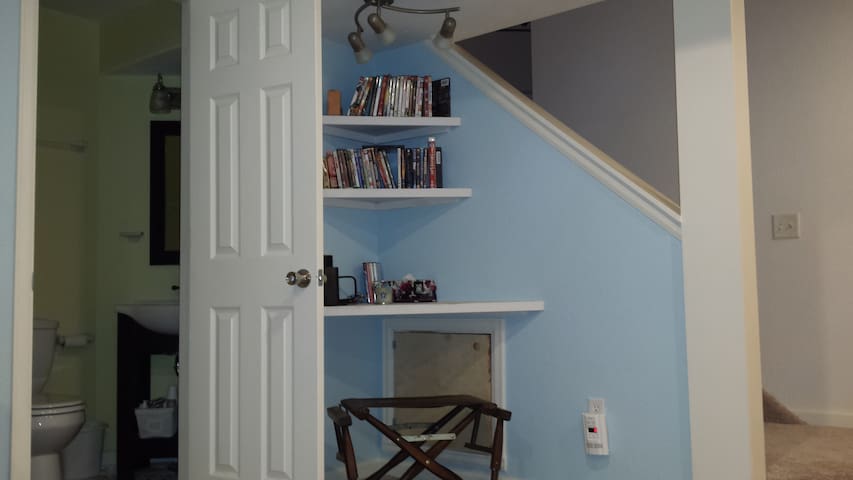 Nuestro lugar está cerca del casco antiguo de Fort Collins, restaurantes y comedor, más de 22 fábricas de cerveza, incluyendo Nueva Bélgica y Anhueser-Busch, parques y senderos incluyendo el embalse de Horsetooth y Lory State Park, y una gran escena del arte. Te encantará nuestro lugar debido a la ubicación de fácil enclavado entre la I-25 y el casco antiguo, el espacio de la habitación luminosa y cómoda, el espacio al aire libre, las personas y las crías, y el ambiente. Nuestro lugar es bueno para parejas, aventureros en solitario, y viajeros de negocios.
¡Hola! Estamos Felicia y Chris, una pareja amante de la diversión con tres cachorros que se excitan para que usted permanezca en nuestra casa. Nuestra casa está en una linda cul de sac barrio en el lado este de Fort Collins. Ofrecemos una habitación privada y baño en el segundo piso, así como el uso de una oficina de la comunidad, el espacio, la sala de estar, cocina y terraza de atrás de la lectura. Los huéspedes tendrán la planta alta en gran parte a sí mismos. Nuestra casa es confortable y luminoso, con mucha luz natural. La cama es una reina y se ajusta cómodamente a una o dos personas. Hemos aclarado la mitad del armario para su uso, así como cajones junto a la cama. Un armario está en la habitación llena de libros. Leer lo que te gusta, y le permiten tomar uno de la casa estante inferior con usted!
El barrio es muy tranquilo. Estamos a una cuadra de la Ruta de alimentación (bicicleta de pista) que se conecta a todas las rutas en Fort Collins, así que trae las bicicletas si los tiene!
Felicia and Chris were wonderful, I really enjoyed the room and meeting them both!
Casey
2016-10-02T00:00:00Z
Felicia and Chris were very welcoming! They had the room set up with a welcome card and were flexible with our check in time. They gave us tips on great places to visit during our stay in Fort Collins as well. They even treated us to delicious homemade pizza! And their dogs are delightful!
Mara
2016-12-04T00:00:00Z
Typ av rum
Eget rum
---
Typ av boende
Hus
---
Plats för
2
---
Sovrum
Fort Collins, Colorado, USA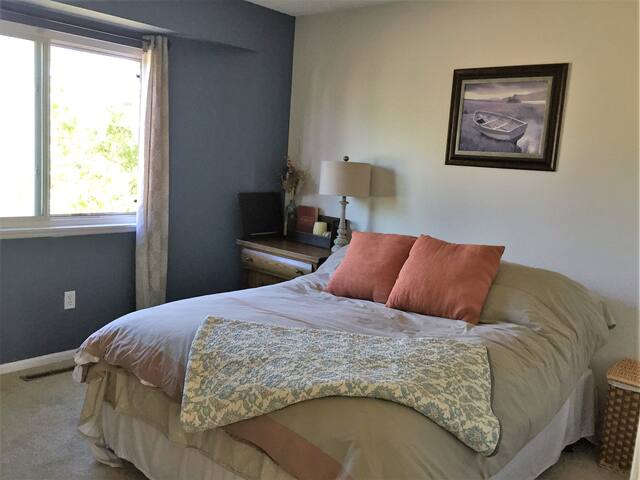 Gloria and Lyle are gracious hosts. The house has simple elegance. I enjoyed the quiet friendly retreat they offered. My room was large and the bed one of the most comfortable I have ever slept on. I look forward to staying with them again, next time I visit the area.
Eliza
2016-07-13T00:00:00Z
Overall, it was a great experience. Lyle and Gloria are friendly and hospitable. The room is in a very nice, new home. I would recommend staying here. I know I'll be staying here again in the future.
Clint
2016-07-23T00:00:00Z
Lyle and Gloria have a beautiful home. This was our first experience with Airbnb and it was a GREAT one!! Lyle and Gloria are very kind and friendly professional people. Absolutely the best hosts a guest could ask for. They were always available by phone or text if you needed anything, and had all the information you needed for the area. We need more people like them in this world. The house was just far enough away from the city that it was quiet and relaxing, but only about 5 minutes away from shopping and downtown experiences. The Rocky Mountain State Park was only an hour away. The entire place was so clean and neat. We had the hole downstairs to ourselves and it was great. The bed was extremely comfortable, so much so, that we never wanted to get up. The kitchenette had a lovely counter that I could sit at and work on my laptop while watching some TV and enjoying a snack. I would recommend this listing over and over again. My wife and I will definitely stay here again. You could not get near the quality at any hotel for the price. Don't miss this opportunity!!!!!
Chris
2016-07-05T00:00:00Z
This is an amazing place and Gloria & Lyle are perfect hosts! Mostly the pictures of the rooms in airbnb are close to reality or somewhat exagerating reality. With Gloria's & Lyle's home this is not the case!!! Reality is even much better than the photos can tell. Additionally, Gloria & Lyle are interested in the guests and it is a geat pleasure talking and discussing with them!!! Greta opportunity to use the barbecue on the veranda and sitting outside watching the sunset in the Rockies. I can only recommend this wonderful place!!!
Hans Peter
2016-06-20T00:00:00Z
Typ av rum
Eget rum
---
Typ av boende
Hus
---
Plats för
2
---
Sovrum
Fort Collins, Colorado, USA
Great place, so nice and clean and the host was a good communicator :)
Amy
2015-09-24T00:00:00Z
This condo is a great spot for a larger group. All three bedrooms are generously sized and each have an attached bathroom. The furnishings are comfortable and quite nice. The kitchen is a great layout and the attached living and dining areas are great for gathering. The location is convenient into all parts of Fort Collins, though there aren't really great options of sites, restaurants, bars, etc, within walking distance. Parking is easy (even if you have more than the one garage space). The area is safe and there were some nice trails and green spaces nearby. The only thing that wasn't the most ideal for us is that all of the bedrooms are either up or down a flight of stairs and the stairs are a little steep. My (older) mom had a little trouble on them, but managed ok. We'd definitely use this place again!
Miriam
2016-11-25T00:00:00Z
It was a great place to stay, and host had great communication. Beautiful home. Great for a weekend getaway.
Omar
2015-10-26T00:00:00Z
Fabulous room, comfortable bed, and extraordinary host. Could not recommend it higher! It was easy to get to, clean, quiet, and GREAT!
Megan
2012-04-09T00:00:00Z
The description of the townhouse is very accurate and our host, Zhibo, was very responsive. The neighborhood is very nice, quiet, clean and convenient to most everything. Zhibo followed up to make sure we arrived and found everything satisfactory. We will rent from Zhibo again when we return to Ft. Collins.
Laura
2015-05-11T00:00:00Z
The reservation was canceled 45 days before arrival. This is an automated posting.
Tyler
2015-02-17T00:00:00Z
Had a great stay here, the host was timely in getting the details of the house to us, and checked in early to make sure things were going well. I would definitely stay here again and reccomend it to others.
Abby
2015-06-01T00:00:00Z
We stayed at this house for two nights. We had originally booked at another place, but due to a removal we had to book another place and found this place. The owner sent us a quick confirmation and gave us all necessary Access codes to get into the house. The house Looks brand new and is pretty big. We were a Family with two Kids and had plenty of room. The Kids highly appreciated the place and we would consider to come back. It was only a Little pity that we never met the owner in Person, however he sent several Messages to make sure that we find the place, have accesss and get around.
Jens
2014-08-15T00:00:00Z
Typ av rum
Eget hus/egen lgh
---
Typ av boende
Hus
---
Plats för
8
---
Sovrum
Fort Collins, Colorado, USA
My stay a Marie's home was wonderful. We met at the appointed time and check in was easy. The room is as described, spacious and well furnished. The room is in the basement and has a light and airy garden window. Very quiet and great for sleeping with a wonderful queen sized bed. A 1/2 bath is available on the main floor and a full bath on the second floor. A good location in a southern suburban setting on a quiet cul de sac. Access to I-25 is easy. A vehicle is recommended as public transport is distant. Marie is a delight and I enjoyed our conversations. Her home is serene, calm, quiet and lovely. You will very much enjoy your stay :-)
Christopher
2016-11-26T00:00:00Z
Marie's place was really good for my plans, met her briefly and had a very friendly conversation, would recommend this listing.
ricardo
2017-04-02T00:00:00Z
We had a truly wonderful stay with Marie. Marie is so lovely and welcoming and she made sure the room was perfect! The room was really clean and comfortable and we had a great night's sleep. We definitely look forward to staying with Marie again the next time we're in Fort Collins!
Sophie
2016-10-09T00:00:00Z
Typ av rum
Eget rum
---
Typ av boende
Hus
---
Plats för
2
---
Sovrum
Fort Collins, Colorado, USA